Fred de Mesa stood out at a bike ride that called for "bold action on climate change" in the Philippine capital on Sunday, April 24. With him on his bike was his two-year-old daughter, Acacia.
The event, which was participated by about a hundred bikers and climate activists called on the government and businesses to step up climate change action to save the planet from a "climate catastrophe."
"We want to highlight the horrific dangers of climate change, especially for Asian communities, and the many bold actions needed to address climate change," said Lidy Nacpil, coordinator of the Asian Peoples' Movement on Debt and Development.
---
---
Similar coordinated rides were also held in other major cities in the Philippines and in eight other Asian countries, including Indonesia, Malaysia, Thailand, Japan, India, Bangladesh, Nepal, and Pakistan.
"The impacts of climate change are already devastating for the people of Asia, and we know that it will become much worse in the coming decades unless we stop global warming in its tracks," said Nacpil.
time to wake up, the damage from climate change is already occurring #ClimateEmergency #ClimateJusticeNow!
OUr voices from community together with others in #TheAsianPedalforPeopleandPlanet on #ClimateEmergency must be heard #ClimateJustice pic.twitter.com/ss2tA64Rc4

— Climate Watch Thailand (@ClimateWatchTH) April 24, 2022
In Thailand, participants cycled in Bang Ra Kham district, an area hit by extreme flooding and droughts and the site of the first of the 13 canals funded under the Green Climate Fund to improve the country's climate adaptation.
In Japan, Sunday's event was part of a protest action against the Yokosuka Coal Power Plant in Kanagawa.
In Bangladesh, rickshaw drivers cycled along the coastal areas of Khulna, while in Delhi and Kolkata in India, the event featured not just bikes, but also vending carts with wheels.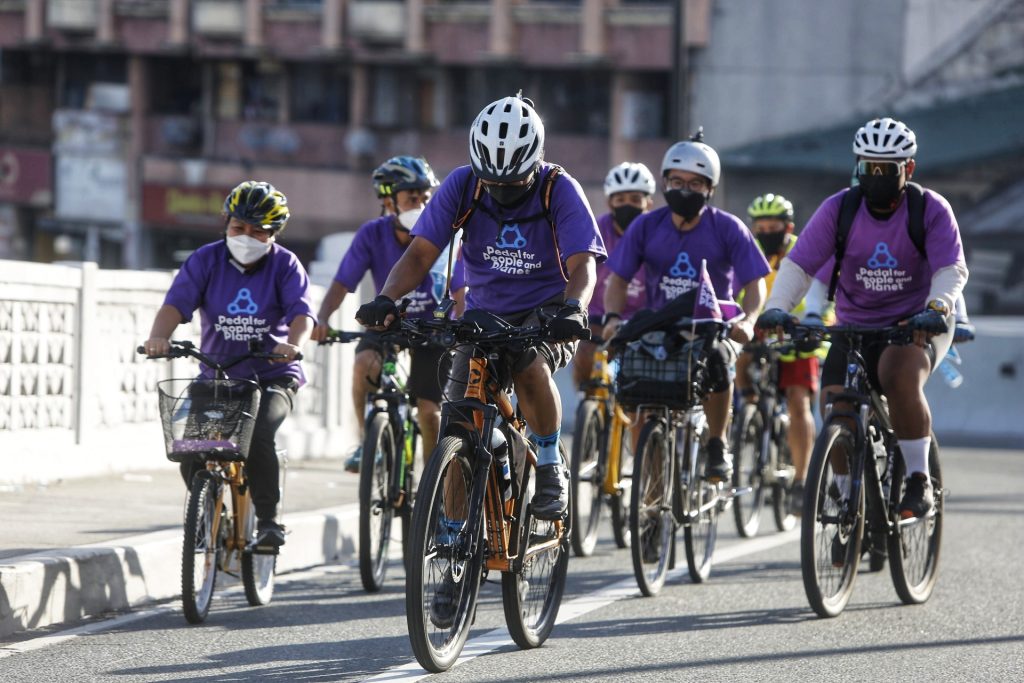 In Nepal, bikers cycled 10 kilometers to the center of Kathmandu, while bikers cycled along the main roads of Lahore in Pakistan.
"We call for a rapid, just and equitable phaseout of fossil fuels and transition to clean energy," read a statement released for the occasion by the Asian Peoples' Movement on Debt and Development.
The group said the world needs to be fossil fuel-free before 2050, adding that at the current pace, the world will exceed 3°C of global warming by 2030.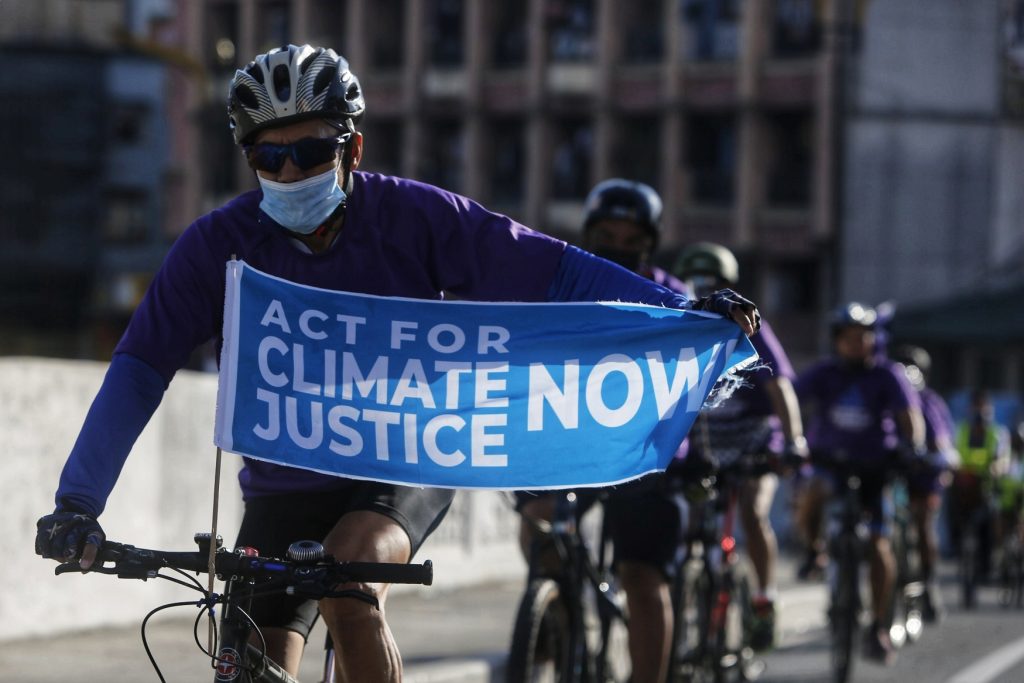 "This will cause massive deaths and damage to communities, livelihoods, food systems, habitats, and economies," said Nacpil.
She said limiting the rise in global warming to below 1.5 degrees Celsius, the safest temperature limit still possible, is not beyond reach.
"But we need systemic changes, not hollow pledges for net-zero that allow for business as usual to continue," said he climate activist.
Ian Rivera of the Philippine Movement for Climate Justice called for "actions that deliver climate justice to countries that are much more vulnerable to climate change and communities that are least able to prepare for, and recover from climate change impacts."
"We likewise reject false solutions, such as technologies that claim to neutralize the impacts of fossil fuels, as well as market mechanisms that do not deliver what is required to limit global warming and speed up the transition to 100 percent renewable sources," added Rivera.
The two-day event was the first of a series of coordinated bike actions for this year, according to Nacpil. "We will continue to do this to mobilize people and amplify our calls for climate justice," she said.
In Manila's Liwasang Bonifacio, Acacia seemed to enjoy the ride with her father, who bikes to work almost every day as coordinator of the non-government group 350.org.