In recent years, the Catholic Church in Vietnam saw a growing number of priestly vocations
The prelate said Church institutions and religious missionaries "are at the service of the community without distinction of caste or creed"
Chen Chien-jen has been credited for Taiwan's success in containing the first wave of the coronavirus pandemic
All dioceses in the Philippine capital have ordered the suspension of the celebration of public Masses until August 20
Make a difference!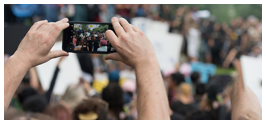 We work tirelessly each day to support the mission of the Church by giving voice to the voiceless.
Your donation will add volume to our effort.
Monthly pledge

Nearly 90 nuns, priests and other carers are looking after about 60 patients in the Samadi center
All dioceses in the Philippine capital have ordered the suspension of the celebration of public Masses until August 20
The collection of funds to help pay for COVID-19 vaccines in poor countries is part of South Korea's activities for the jubilee year
In recent years, the Catholic Church in Vietnam saw a growing number of priestly vocations
Chen Chien-jen has been credited for Taiwan's success in containing the first wave of the coronavirus pandemic
The prelate said Church institutions and religious missionaries "are at the service of the community without distinction of caste or creed"
Nearly one million Rohingya live in crowded camps in the border district of Cox's Bazar, the world's largest refugee settlement
Activists from various political persuasions march in Manila on July 26 as President Duterte delivers his last State of the Nation Address
Thousands are fleeing flooded communities in the Philippine capital, Manila, after days of torrential rain.
Priests in the Diocese of Borongan in the Philippines hold a three-kilometer "penitential walk" on Tuesday to pray for an end to the pandemic
Despite threats of infections from COVID-19, Filipino Muslims offered prayers to the Lord as they mark the "Festival of the Sacrifice"
The children of the "Bakwit" School finished Grade 12 on July 17, 2021, at the University of the Philippines in Quezon City
Pope Francis appeared in public on Sunday for the first time since undergoing intestinal surgery a week ago
Expired burial contracts mean that the remains would be dug up and thrown into a common pit for poor and forgotten people