Filmmaker calls on people to stop 'spewing hate' in name of religion
The new office is intended to help people bring their concerns on issues regarding the protection of minors
Myanmar will now have to regularly report on its efforts to protect the Rohingya from acts of genocide every six months until a final ruling in the case
Make a difference!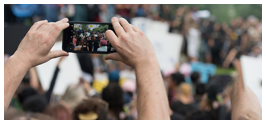 We work tirelessly each day to support the mission of the Church by giving voice to the voiceless.
Your donation will add volume to our effort.
More than 7,000 protesters have been arrested amid seven months of unrest
Similar charges of 'soliciting prostitutes' were levied at a Hong Kong employee of the British consulate detained while visiting the mainland last August
Chinese state media have invested heavily overseas, prompting concern that Beijing could remotely curtail criticism and expand its sphere of influence
Internment camps could prove potent incubator for viral outbreak
If not challenged, Beijing's actions portend a dystopian future in which no one is beyond the reach of Chinese censors, Human Rights Watch chief says
Targeting of cultural artifacts follows mass internment and 'brainwashing' campaign
Kingly processions, money showers put town's unique stamp on Feast of the Epiphany
Hundreds of anti-government protesters and their supporters gathered outside a tiny restaurant in Hong Kong for an unconventional Christmas dinner
In a Facebook video address, Cardinal Tagle challenges Filipinos to be "bearers of salvation not damnation".