Caritas Philippines urged the country's new leaders to "honor the rule of law and history, and make government more accountable"
"We must learn from mistakes other nations have made that have ruined their economies and social fabric"
Marcos said he would not "allow a single millimetre of our maritime coastal rights to be trampled upon"
The camps in Bangladesh's Cox's Bazar district house about 1 million Rohingya refugees
Make a difference!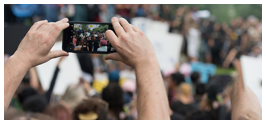 We work tirelessly each day to support the mission of the Church by giving voice to the voiceless.
Your donation will add volume to our effort.
Monthly pledge

This year, Pope Francis has asked Catholics to join him in praying for the faithful in China
"Put simply, it overcomes discrimination in religious life and serves as a great equalizer," said a Jesuit theologian in Delhi
In predominantly Muslim Indonesia, most Catholics have no idea what is "consecrated life" all about
President Rodrigo Duterte has issued an executive order institutionalizing access to protection services for refugees and asylum seekers
Pope Francis led a years-long effort to build ties with China and in 2018 the Holy See reached a two-year agreement with Beijing
The camps in Bangladesh's Cox's Bazar district house about 1 million Rohingya refugees
Let us liberate humanity from the quagmire of so much unbridled materialism and consumerism
Kashmir, the only Muslim majority state of India, observes Ramadan this year without the health restrictions imposed in the past two years
Coordinated rides were held in major cities across Asia to raise awareness on the impacts of climate change on people and the region
The "Salubong" is an Easter tradition in the Philippines that reenacts the meeting of the risen Jesus and his mother on Easter morning
The Easter Vigil is a liturgy held in traditional Christian churches as the first official celebration of the Resurrection of Jesus
Many towns in the predominantly Catholic Philippines stage various versions of the "Passion and Death of Jesus" on Good Friday
Self-flagellations and crucifixions are some of the popular forms of rituals that Filipino Catholics participate in during the Holy Week
The Chrism Mass is one of the most solemn and important liturgies of the Christian calendar