The numbers of young girls getting betrothed started to rise during a 2018 famine and surged this year when the rains failed once more
The report said the prelate was taken "for tourism," adding that it was not the first time he was taken and made to disappear
China has maintained a zero-COVID approach that has seen harsh local lockdowns imposed over handfuls of cases
Communion means unity in diversity and equality in dignity of all that constitute the Church
Make a difference!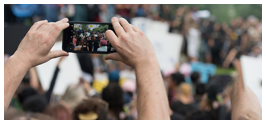 We work tirelessly each day to support the mission of the Church by giving voice to the voiceless.
Your donation will add volume to our effort.
Monthly pledge

Ordinary Christians must be present at the meetings toward the Synod, not only bishops, priests, religious and lay people with assigned roles
The synodality of the Church is not just limited to what we do leading to the Synod of Bishops in 2023
How can we see hope, how can we see life amidst the arrogant dance of death and evil amidst us?
Communion means unity in diversity and equality in dignity of all that constitute the Church
On the coat of arms, the giraffe's long neck extends out beyond the bounds of the shield
The numbers of young girls getting betrothed started to rise during a 2018 famine and surged this year when the rains failed once more
Addressing the climate crisis has also emerged as a key issue within the Roman Catholic Church
"We have responded to the signs of the times, and we received a lot of blessings, so let us give thanks for all these years"
The coronavirus pandemic has pushed back to zero the anti-child labor efforts of the Philippines
For the second straight year, animal lovers in the Philippine capital had their pets blessed in a "drive-thru" ceremony
In his monthly video message, Pope Francis challenged everyone to be "missionary disciples"
Filipinos in Manila observe minimum health protocols as the country continues to face high incidences of COVID-19 infections
Church groups call for an end to human rights abuses as the Philippines marks the 49th anniversary of the declaration of martial law
On Sept. 21, 2021, activists and human rights workers offered wreaths for those who fought for freedom during the years of martial law