Pope Francis on Sunday appealed for help for the people of Myanmar, especially for those who have been displaced due to the conflict
Angela Gomes, a recipient of the Magsaysay Award, has been in the forefront of the campaign for equal opportunities for women
The letter accused the Vatican of using international agreements to avoid accepting responsibility for abuse committed by Church members
Christians make up to 90 percent of the sanitation workforce, including the country's street sweepers, janitors, and sewer workers
Make a difference!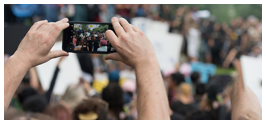 We work tirelessly each day to support the mission of the Church by giving voice to the voiceless.
Your donation will add volume to our effort.
Monthly pledge

Columban missionary priest Donal O'Keeffe, 70, has spent more than 40 years working for the recognition of the rights of workers
Reports from the communities said that soldiers have also taken over churches and used these as camps
The mayor of the city of Bogor said the development proves that Indonesia "guarantee(s) religious freedom"
Pope Francis on Sunday appealed for help for the people of Myanmar, especially for those who have been displaced due to the conflict
Father Feroz Fernandes, a member of the Society of Missionaries of St. Francis Xavier, has been appointed for a three-year term
Angela Gomes, a recipient of the Magsaysay Award, has been in the forefront of the campaign for equal opportunities for women
Among those said to be in detention are journalists, social media users, religious figures, and land rights and anti-corruption activists
Here's a glimpse of past Corpus Christi celebrations through the lens of LiCAS.news photojournalists Jire Carreon and Angie de Silva
In his final words, he encouraged Catholics to be active in the Church and to make their participation "much more tangible"
In his final words, he encouraged Catholics to be active in the Church and to make their participation "much more tangible"
Nuns distribute food packs and children's books in a "community pantry" at the Immaculate Heart of Mary Parish in the Philippine capital
Laudato si' Philippines aims to create "a grassroots popular movement for the care of our common home"
Join us "Up Close" as we look into how one parish church in the Philippines augments the government's vaccination drive against COVID-19
The Philippine government has been ramping up its inoculation efforts, hoping to attain herd immunity from the coronavirus disease