Prime Minister Narendra Modi tells church leaders outcome of case can only come from investigating agencies
Today's readings have given a road map for the Church and the family to become disciples
Monk had briefly distributed leaflets and shouted slogans calling for Tibetan independence outside govt office, rights group says
Man accused Bishop Bacani and several other church personalities of plotting to overthrow Duterte govt
Make a difference!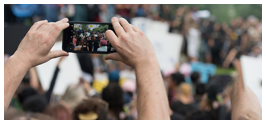 We work tirelessly each day to support the mission of the Church by giving voice to the voiceless.
Your donation will add volume to our effort.
Monthly pledge

Measures include up to 15 years in a prison camp for those caught with media from South Korea
I believe this genocide is ongoing, and that we are witnessing the systematic attempt to destroy Uyghurs by the Chinese party-state, says US Secretary of State
Thailand's law currently criminalizes abortions regardless of the age of the unborn child
Mother Giovanna Saveria Alberoni was the light of our congregation in India, Ursuline sister says
Vatican began its COVID-19 vaccination program this week, prioritizing doctors, health workers, and the most vulnerable
Prayer for unity involves a spiritual battle both with the divisions within oneself and with the temptation of the devil, pope says
She will soon be on trial facing charges of 'embezzlement in complicity with others'
The villagers — Christians, Muslims and Hindus — began to pray to Mother Mary as Pakistani troops surrounded church
Pope Benedict XVI held the pontificate for 7 years, 10 months and 9 days
In this week's news wrap with Shirly Benedictos, LiCAS.news brings you updates from North Korea, China, Sri Lanka, the Philippines, and the Vatican
What does it take to become the country's greenest parish?
The small Buddhist country has one foot in the distant past and the other in the digital age
The celebrations — called Catholic200SG — were launched with a virtual Mass by Archbishop William Goh of Singapore
Pope Francis asks that we open ourselves to each other and unite, as human beings and as brothers and sisters