The country's military junta is struggling to contain the backlash unleashed by its power grab
Of the 101 people documented by RFA's Myanmar Service, 50 were convicted in secretive military tribunals
Father Kenneth Bernard Pius Hendricks died due to complications of pneumonia coupled with diabetes
Pope urged judges of the Catholic Church's highest court handling appeals of marriage annulment cases to develop their listening skills
Make a difference!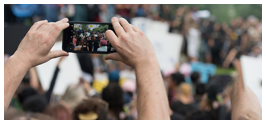 We work tirelessly each day to support the mission of the Church by giving voice to the voiceless.
Your donation will add volume to our effort.
Monthly pledge

The initiative brings together various sectors to promote truth in public spaces and exact accountability from those who spread lies
Land grabbing, illegal logging, and land conversion threaten the indigenous communities on the island of Kalimantan
The Church in Myanmar is faced with a task with which it is sadly familiar, that is to attend to the increasingly large number of displaced people
"I believe God gave me the courage… I myself wouldn't be courageous enough to do that."
The South Korean government expressed its appreciation for the efforts of the Archdiocese of Seoul in providing aid to North Korea
60 members of the Shenzhen Mayflower Church fled to Jeju in 2019 to escape anti-religious propaganda
The bishop said he is still holding on to hope that the country's justice system "works and cares for those who have less in life"
There used to be a myriad of stories during the celebration of the "feast" of the Black Nazarene in Manila every January 9
Pope Francis asked Catholics to pray for those facing religious discrimination and persecution
Quezon City in the Philippine capital ushers in the New Year with a grand fireworks display at the Quezon Memorial Circle
Despite more relaxed health protocols, the celebrations were still subdued, with fewer people attending the midnight Masses
This Christmas, please join LiCAS.news here for our livestream from the Vatican of the Solemnity of the Nativity of the Lord (Midnight Mass)
Thousands of people in the southern Philippines are calling for help as supply of food, water, and shelter have been affected by the disaster
Churches in the national capital Manila now celebrate the Masses in the evening to allow more people to participate in the novena