Authorities in Myanmar arrested a group of young Christians who distributed food and other goods in urban poor communities most affected by the coronavirus pandemic.
Since March, the "Myitkyina Young Charitable Group" has been distributing vegetables and other food stuff reminiscent of the "community pantries" set up in the Philippines during the pandemic.
The group, which is composed of Christians and other faiths, also carried the slogan "Take What You Need, Give What You Can" during their food distribution in N-Jan Dung Quarter in Myitkyina, Myanmar.
---
---
---
A report from Radio Veritas Asia, however, said the young people were arrested by authorities on Saturday, May 1.
"Without doing anything but doing charitable work, we were arrested," said one of those who were detained. At least 11 young people were reported arrested, including five girls.
An eyewitness said two police cars, two military buses full of armed soldiers, and two army tanks came to take the young people early morning on Saturday.
All those arrested were reported to be Christians.
Last week, 74 other young people were also arrested by the military in Hpruso town in Kayah State and were detained in a prison in the state capital of Loikaw.
The young people, who are from across the state, were reportedly returning from a skills development course when they were nabbed.
"We don't know how the military heard the news that the youth were returning. They are always operating," the news site Myanmar Now quoted a witness.
Since February 1, Myanmar has been in turmoil after the military took over the government and arrested several of the country's political leaders, including Aung San Suu Kyi.
People responded by coming out in the streets to protest and signify their opposition to the military by calling for civil disobedience.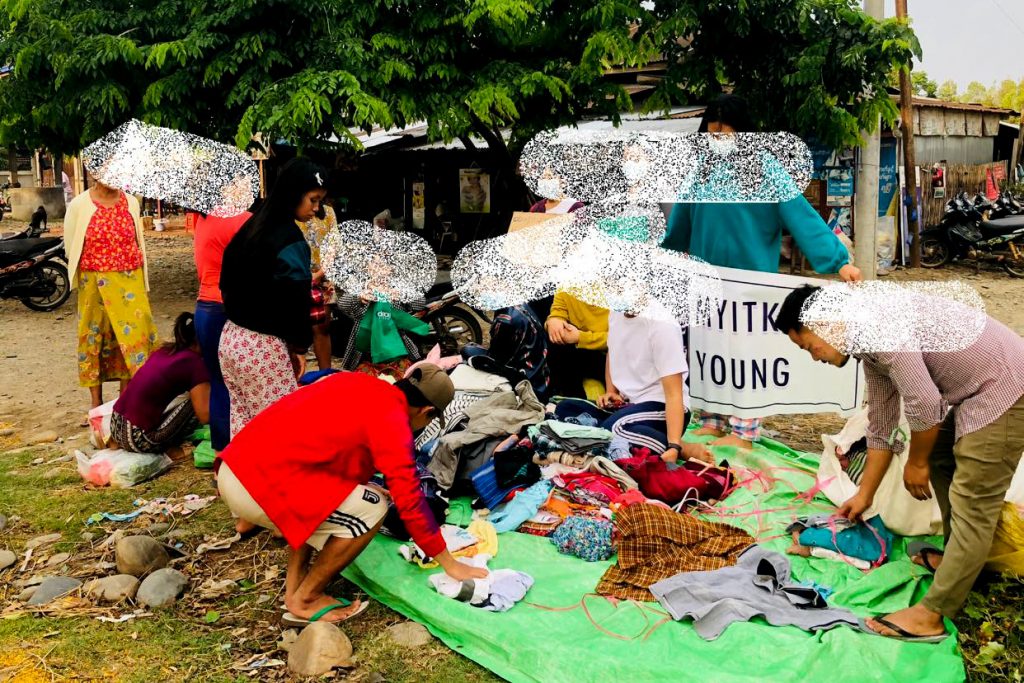 The economy has been paralyzed and impacted supply chains and markets, resulting in the steep rise in food and fuel prices.
The rising food and fuel prices, compounded by the near paralysis of the banking sector, slowdowns in remittances, and widespread limits on cash availability, affected people, especially the poor who live from whatever daily income they have.
Before the coup, charitable groups were able to distribute the necessary supplies.
When the military council took control of all charitable groups, including those run by the Church and other religious organizations, help stopped.
A group of young people started contributing money to buy vegetables from poor farmers in the outskirts of the city. The vegetables were then distributed in urban poor communities.
Ko Kyaw Zin (not his real name) said he was joining protest marchers since the military coup. Every day, on his way to the demonstrations, he would see poor people waiting for food on the roadside.
He talked with his friends and shared his plan. They collected money from among themselves and bought vegetables and distributed it to the poor.
After a week, they though of inviting others to share. They wrote on placards that they display during their distribution sorties: "Take what you need and give what you can."
People started coming to donate. Sacks of rice, fish, vegetables come from poor farmers outside the city. People also displace placards that read: "Take freely if you need for your family."
What started as a small act of sharing became viral on social media and has been duplicated in many parts of Myanmar. – with a report from Peter KyiMg of RVA News