At least three people were reported killed and several others were hurt as government troops battled with members of the People's Defense Force (PDF) militia in Mandalay, Myanmar's second largest city, on Tuesday.
The fighting erupted early in the morning as soldiers raided a PDF office in the city. The clashes marked the first in the city of more than 1.7 million people since the military took over the government on February 1.
"The building was surrounded and there were four snipers firing at us. We didn't have enough manpower or weaponry, so we had to withdraw. A few of our guys got arrested and at least two were killed," a militia member told Radio Free Asia.
---
---
The military issued a statement acknowledging that troops inspecting the area were attacked with small arms fire and grenades. It said four people were killed in the firefight and eight were arrested by security forces.
Residents of Mandalay's Amarapura and Pyigyi Dagun townships also reported bomb attacks on buildings occupied by security forces on Tuesday, although details were scarce.
Following the fighting, the military tightened security in several parts of the city, while roads leading to area hospitals were placed under strict surveillance. Many shops, restaurants, and bars remained closed as of Tuesday evening.
Since the army seized power on February 1 and removed Aung San Suu Kyi's elected government, troops have put down pro-democracy demonstrations and strikes and killed or arrested hundreds of protesters.
In response, people's defense forces have sprung up across the Southeast Asian country to take on security forces.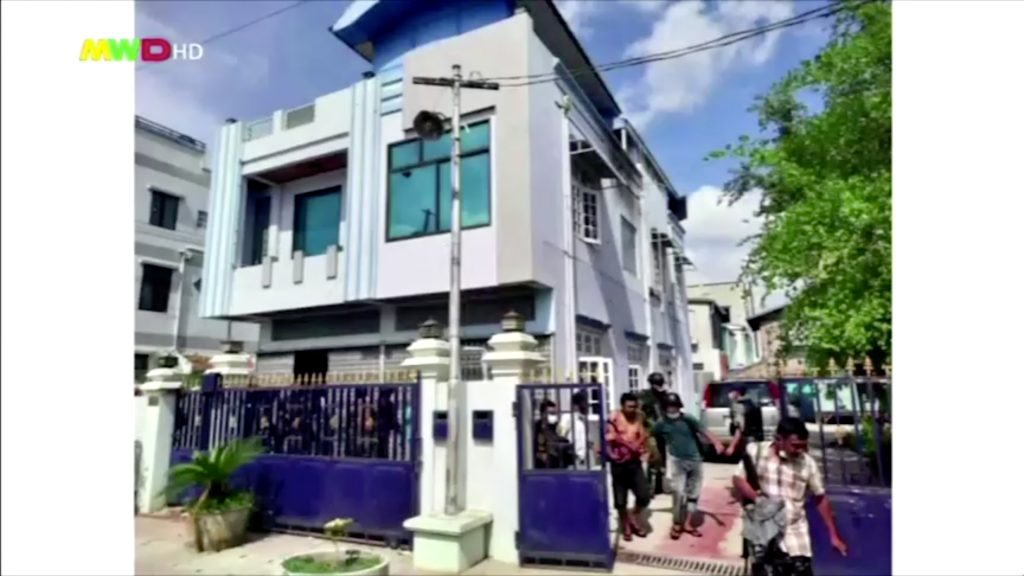 Appeal for aid
Pope Francis on Sunday appealed to Myanmar's military leaders to allow aid to reach displaced, hungry people who have fled fighting since the coup and to respect religious sites as places of sanctuary.
Speaking at his Sunday blessing to crowds in St. Peter's Square, Pope Francis said he wanted to "add my voice" to an appeal last week by Myanmar's Catholic bishops.
The pope, who has made many appeals for the release of political prisoners in Myanmar, spoke of the "heartbreaking experience of thousands of people in that country who are displaced and are dying of hunger."
He backed the bishops' appeal to authorities to allow humanitarian corridors in order to get aid to displaced people and to respect churches, pagodas, monasteries, mosques, temples, schools and hospitals, as neutral places of refuge.
Until now, fighting involving lightly armed militias has been mainly in small towns and rural areas, but a group claiming to be Mandalay's new People's Defense Force said its members responded after the army raided one of its bases.
"The fight has started. There will be more fights," a militiaman identified as Captain Tun Tauk Naing said by telephone.
The sound of repeated gunfire could be heard in video footage taken by a resident in Mandalay, a hotspot for anti-coup protests.
The United Nations General Assembly called on Friday for a stop to the arms flow to Myanmar and urged the military to respect the outcome of a November election and release political detainees. – with reports from Reuters and Radio Free Asia