A Catholic nun who was able to leave Afghanistan following the takeover of the Taliban of Kabul recalled the anguish and fear she experienced hours before her plane took off for Italy.
The 46-year-old nun who was only identified as Sister Shahnaz told the Catholic news site AsiaNews that she will never forget her days in Kabul while waiting for the opportunity to leave.
"Even now that I am here safe … every time when I hear a knock on the door … my heart would sink and I am terrified that someone will come to get me," said the nun, a member of the Congregation of Santa Giovanna Antida.
---
---
---
"I would have had several occasions to escape alone but … I refused to leave without the other members of our community and the people who totally depended on us," said Sister Shahnaz who worked in Afghanistan for the Pro Bambini Association of Kabul.
She said she thought that she and her colleagues would "die together as martyrs or we will be saved together."
Images of the bombing outside Kabul's airport last week reminded the nun of "those who remained there."
She recalled that when the Taliban arrived in Kabul, "everyone in the city was in a panic and just wanted to leave."
"In those days of terror, not a minute passed without some acquaintance arriving to ask for a letter of reference … in the hope that it could be used to leave the country," she recalled.
"I prepared [the papers] but I was aware that they would be useless because all the offices in the city were closed … there was complete paralysis," said Sister Shahnaz.
The nun was among the religious sisters and 14 children from an orphanage in Afghanistan who arrived safely in Rome last week on one of two evacuation flights from Kabul.
The missionary nun said she fears for the safety of the other religious still in Kabul and the people who had collaborated with them.
"My soul is torn, my heart is in Kabul among the school children and their families, who risk retaliation," she said.
"I also think of the girls who send me messages … asking for help, and of the many parents afraid that the Taliban will take their children to make them guerrillas …. I entrust them all to the Lord," said the nun.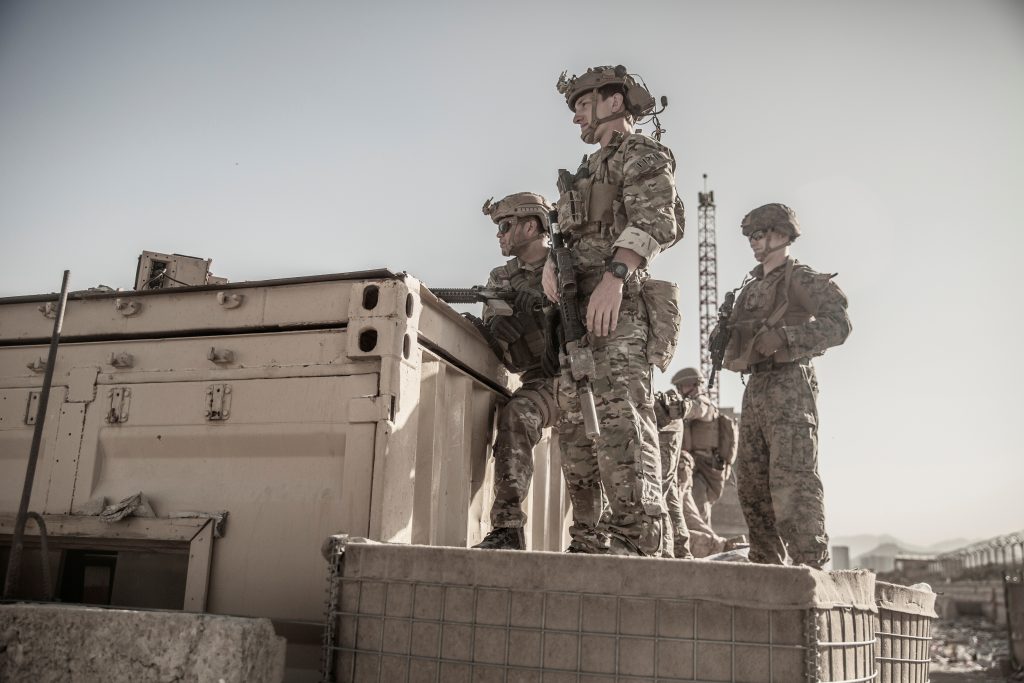 US withdrawal enters final stage
Meanwhile, US anti-missile defenses intercepted as many as five rockets that were fired at Kabul's airport early on Monday morning as the United States rushed to complete its withdrawal from Afghanistan to end its longest war.
Having evacuated about 114,400 people – including foreign nationals and "at risk" Afghans – in an operation that began a day before Kabul fell to the Taliban on Auguat 15, US and allied forces are set to complete their own withdrawal by Tuesday to meet a deadline agreed with the Islamist militants.
The number of US troops at the airport had fallen to below 4,000 over the weekend, with efforts to depart becoming more urgent after an Islamic State suicide bomb attack outside the gates on Thursday killed scores of Afghan civilians and 13 US military personnel.
Afghan media reports said Monday's rocket attack was mounted from the back of a vehicle. According to Pajhwok news agency several rockets struck different parts of the Afghan capital.
On Sunday, a US drone strike killed a suicide car bomber who Pentagon officials said was preparing to attack the airport on behalf of ISIS-K, a local affiliate of Islamic State that is an enemy of both the West and the Taliban.
US Central Command said it was investigating reports of civilian casualties from Sunday's drone strike.
For all the efforts made by Western powers to evacuate as many people as possible, tens of thousands of desperate Afghans faced being left behind.
"We tried every option because our lives are in danger. They (the Americans or foreign powers) must show us a way to be saved. We should leave Afghanistan or they should provide a safe place for us," said one woman outside the airport.
Two US officials told Reuters evacuations would continue on Monday, prioritizing people deemed at extreme risk. Other countries have also put in last minute requests to bring out people under that category, the officials said. – with a report from Reuters