Amid unrest brought about by the political situation in the country, young Catholics in Solomon Islands celebrated World Youth Day 2021 last week.
Following the earlier exhortation of Pope Francis to celebrate World Youth Day 2021 in local churches and dioceses, Catholic youths came together in Tetere on December 2 to 5.
At least 450 young people from various parishes — the Assumption of Mary Parish in Ruavatu, the Good Shepherd Parish, Red Beach, and the Salesian Parish of Christ the King in Tetere — attended the celebration that carried the theme "Holy, Formed and Sent for Service."
---
---
"We have to be messengers of peace in this country and regain the image of Solomon Islands," said Father Robinson Parappilly, sdb, parish priest of Christ the King Parish, who welcomed the participants.
The priest told the young people that they were living in "a moment of uncertainty, deep hurt and a destroyed image of Christ."
Father Parappilly challenged the participans "to rise up from all the damages and bring Christ and Christian values to the lives of other young people."
The Solomon Islands has been bracing for further political unrest with fresh protests this week.
Last month, a protest against Prime Minister Manasseh Sogavare sparked three days of rioting in the capital that saw at least three people killed, 56 buildings burned or pillaged and left the city's Chinatown district in ruins.
Order was restored by Australian, Fijian, Papua New Guinea and New Zealand peacekeepers, who have divided up the capital for joint patrols with the overstretched Royal Solomon Islands Police Force.
The crisis has been fuelled by poverty, unemployment and inter-island rivalries in the nation of 800,000.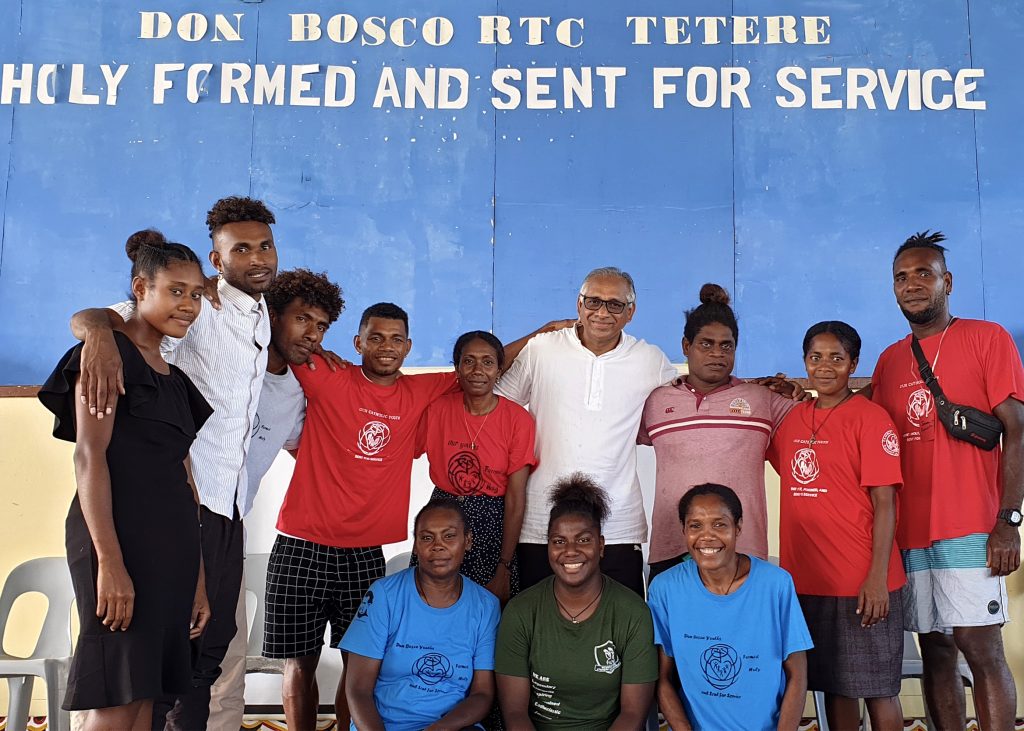 Father Casper Charles, rector of Don Bosco Technical Institute, reminded the gathering of young people to care for the "common home" while Marist priest Jacob Aba spoke on the importance of Christian morality and upholding Christian principles.
The four-day celebration concluded on Sunday where Father Robinson told the youth that "young people are the backbone of the church."
"If the youth of this generation falls, humanity falls but if the youth arise then humanity arises," said the priest.
With reporting by Junneith Vavaua in the Solomon Islands.