A Catholic church has been damaged and at least 21 people died in the latest atrocities allegedly committed by soldiers of the military junta in Myanmar.
Sources on the ground in the country's Kayah state reported that the Our Lady of Fatima Church in the village of Saun Du La in Demoso township was hit by an air strike on March 8.
A Catholic priest who asked not to be named for security reasons said the attack was "deliberate and planned."
---
---
More than a dozen Catholic and Protestant places of worship have been damaged by the ongoing conflict in Myanmar since the military took power in February 2021.
At least 16 parishes in the Diocese of Loikaw have already been abandoned, said local Church officials.
On Tuesday, Radio Free Asia reported that at least five elderly people, a mother, and her two young sons were killed after shelling of a village in Sagaing region's embattled Yinmabin township.
The morning attack by about 200 troops on Yinmabin's Letpandaw village followed one of the "deadliest months on record" for residents of Sagaing region, said the report.
Sources told RFA's Myanmar Service that elderly residents of Letpandaw and nearby Kanthar village had been taking shelter in a monastery between the two settlements following several military raids in the surrounding area when the shells hit on Tuesday.
"[The troops] entered our village using an unexpected route through the betel leaf plantations that surround it," said a woman from Letpandaw, speaking on condition of anonymity.
"Those who could flee the village escaped, but those in the monastery couldn't run away. There were many elderly people there. Then the artillery shells hit the monastery, killing a 93-year-old grandmother, a 30-year-old mother, and her two sons. The rest were people over the age of 70."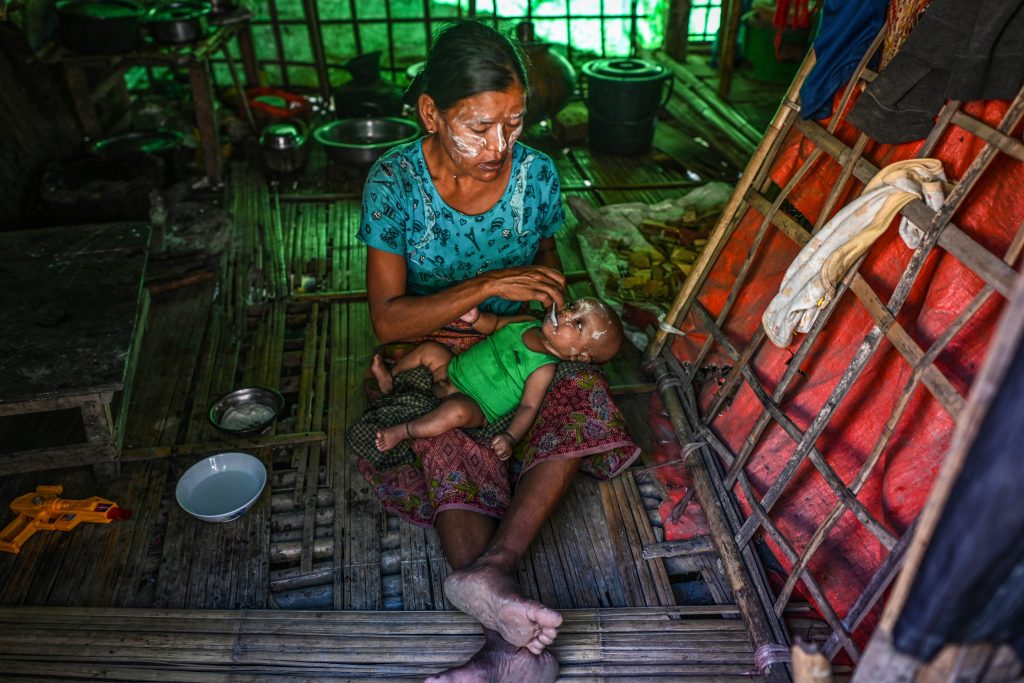 Residents told RFA that another five elderly villagers who had taken shelter at the monastery are receiving emergency medical treatment for gunshot wounds.
They said that following the attack on Letpandaw the military set up hidden positions in the surrounding betel plantations, established a base of operations in the monastery, and conducted a raid on Kanthar village in the afternoon.
The report said at least 21 people have been killed in Yinmabin since February 26, when the military began raiding several villages in the area, aided by airstrikes.
Junta Deputy Information Minister Zaw Min Tun told RFA that the military had raided Chinpon to clear out anti-junta fighters who were training there.
According to Data For Myanmar, a research group that documents the effects of conflict on communities, a total of 3,126 houses were destroyed by arson in Sagaing in the 13 months following the military coup.
The group reported that 1,739 of them were destroyed in February alone.
According to the Assistance Association for Political Prisoners, the military has arrested more than 9,500 civilians since last year's coup and killed 1,623. – with a report from Radio Free Asia