God moves in mysterious ways, the Bible says. In eastern Ukraine, one of His representatives drives a Lada 1600, powered by petrol and prayer.
"I bought it so I could be more mobile, to go to the front to pray with the soldiers," said Mykola Berezyk, chaplain to the 95th Separate Air Assault Brigade.
With his camouflage clothing, heavy winter boots and wispy beard, Berezyk could pass for any Ukrainian soldier fighting Russian troops in the disputed Donbas region.
---
---
But "Father Mykola" doesn't carry a machine gun: his only protection is a large three-barred silver cross hanging from a heavy chain around his neck.
From the boot of the blue Lada, he pulls out a large pewter bowl for holy water, a packet of reed-thin candles and a black leather doctor's bag containing his Bible.
Now 28, Berezyk says he felt a spiritual calling to the priesthood when he began going to church services 10 years ago, hoping to find a meaning to life.
Before devoting himself to the Ukrainian Orthodox Church, he was a builder for five years, then joined an army artillery unit for three years until 2020.
When Russia invaded Ukraine last year, he found himself back on the frontline. In August, he was wounded by shrapnel that lodged just two centimetres from his heart.
On his sickbed in hospital as he recovered, he said he had a "revelation" that his duty now was to minister to his brothers in arms.
"The war has shown us that it's not enough to only feed and equip soldiers and to give them weapons," he told AFP.
"They also need spiritual support."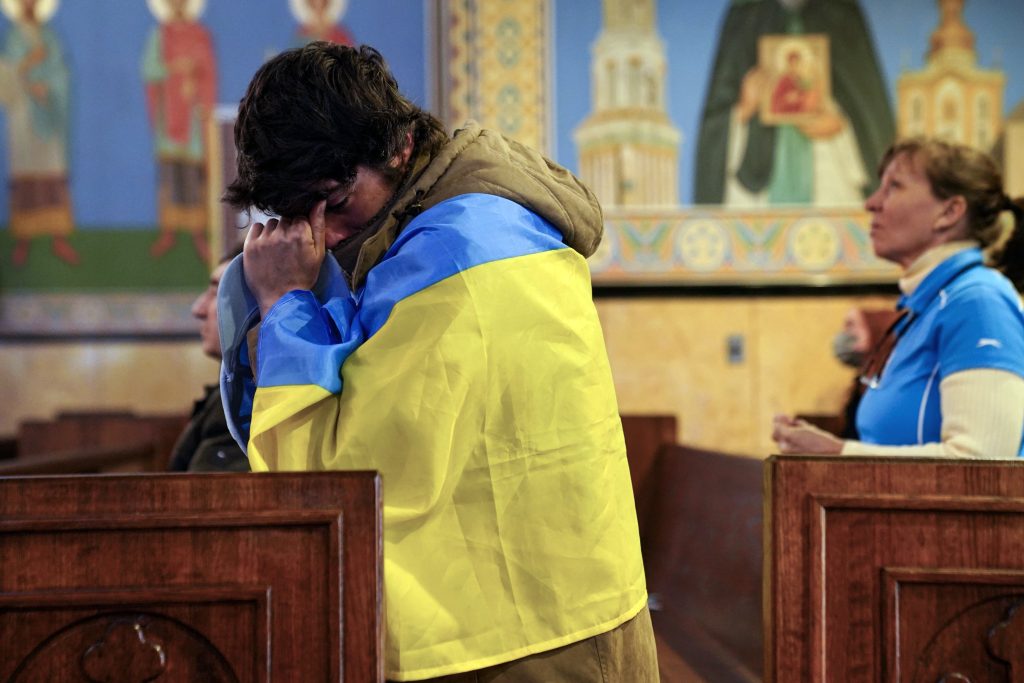 Lucky charm
Exhausted paratroopers back from the frontline cram inside the house where they are billeted, removing their beanie hats as a mark of respect.
Under a flickering living room light, Father Mykola, now in a black priest's robe covered by ornately embroidered red and gold-threaded vestments, greets the impromptu congregation.
"The whole world should know that we are not only fighting with rifles but with the word of God," he says. "We are fighting on the battlefield with our heart and souls."
Hard-bitten soldiers genuflect and the sweet smell of incense smoke drifts from a swinging golden censer.
Bible passages are read and the priest prays for peace.
He exhorts divine protection for the troops of the unit, blessing them with a sprinkle of holy water and anointing oil on their foreheads.
Propped up against the wall are the soldiers' body armour and rifles.
"Tikhiy," 37, has a few Christmas tree decorations and children's toys stuffed in his pockets for luck on the battlefield.
Prayer before battle works like another charm, he added. "It makes you feel completely calm," he said.
"After fighting, it feels like a weight has been lifted from your soul," said another, "Zalizny," 28.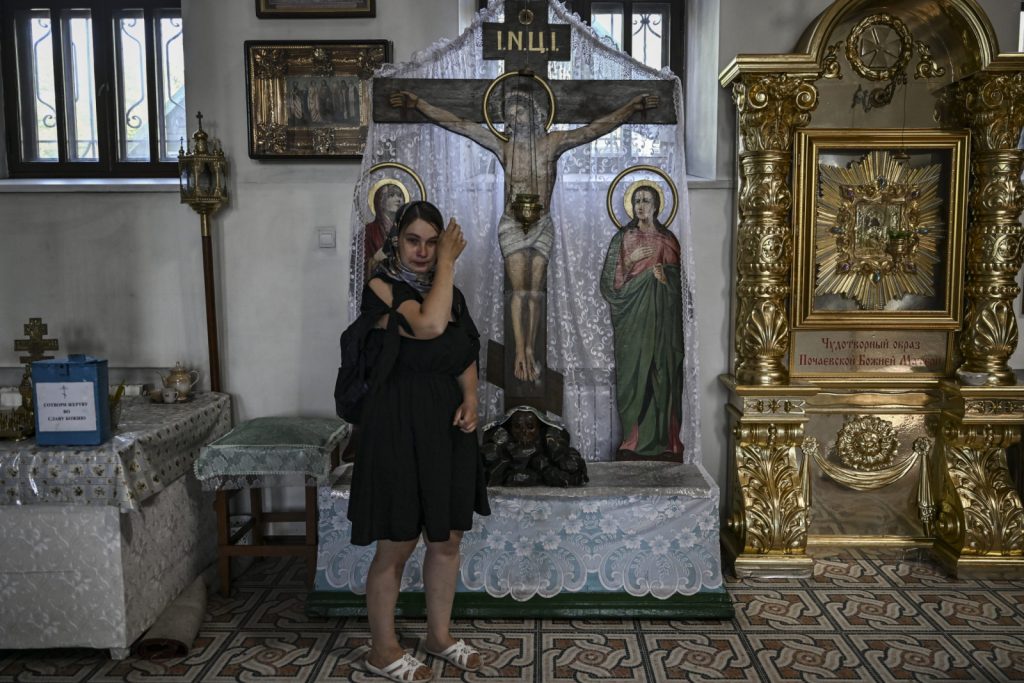 Just war
As the paratroopers collapse into their sleeping bags, another unit nearby is preparing to head up to the frontline.
This time, prayers are said outside, under the dripping icicles of an outhouse roof.
"Cook," 40, sees such ceremonies as an important part of Ukraine's existential battle.
Russia may have more weapons, he says, but stronger faith gives Ukraine the edge.
The men — many of whom admit to becoming more religious the closer they get to the front — believe Ukraine's current hardships are a test from on high.
"I know that Ukraine will be saved," says "Cook." "It's very hard but we will withstand it."
The quiet talk about faith and the importance of prayer stands at odds with the barrack room bravado of military life.
Soldier Dmytro, 28, and "Tankie," 21, both say they provide troops with the solace and spiritual support they need to get them through the bloody horrors of war.
Father Mykola meanwhile says he has had time to think about the thorny question of breaking a central Christian commandment: "Thou shalt not kill."
Unquestionably, Ukrainian troops are morally justified in their actions because they are defending their family, friends and country, he says without hesitation.
God is "always on the side of truth and… also the righteous," he assesses.
"There are many events in history when the weaker army beats the stronger with God's help, because it is God's will.
"We will beat our enemy with our crosses on our vehicles and God above."