The first global water conference in nearly 50 years adopted almost 700 voluntary commitments that U.N. chief Antonio Guterres declared were "game-changing, inclusive and action-oriented."
The United Nations 2023 Water Conference, which concluded Friday in New York, generated pledges from governments, non-profit groups and companies, all consolidated into a Water Action Agenda touted as a "milestone" action plan for universal access to clean water and sanitation.
"As humanity's most precious global common good, water unites us all. And it flows across a number of global challenges," Guterres said in concluding remarks. "That's why water needs to be at the center of the global political agenda."
---
---
About 10% of the global population live in countries with "high or critical" water stress, or significant issues in accessing water, researchers say. In Asia, around 80% of people live under some degree of water stress, particularly in northeast China, India, and Pakistan.
The agenda includes commitments to create water pipelines and wastewater treatment plants, and ensuring every person in the world is protected with early warning systems against natural disasters by 2027, he said.
Some of the commitments include enhancing awareness and willingness among political leaders to address water challenges in Asia and the Pacific and harvesting rainwater in Southeast Asian schools to overcome the water crisis among others.
Progress on reaching the goals will be tracked and evaluated at future U.N. meetings. Guterres will also appoint a special envoy on water to spearhead the efforts.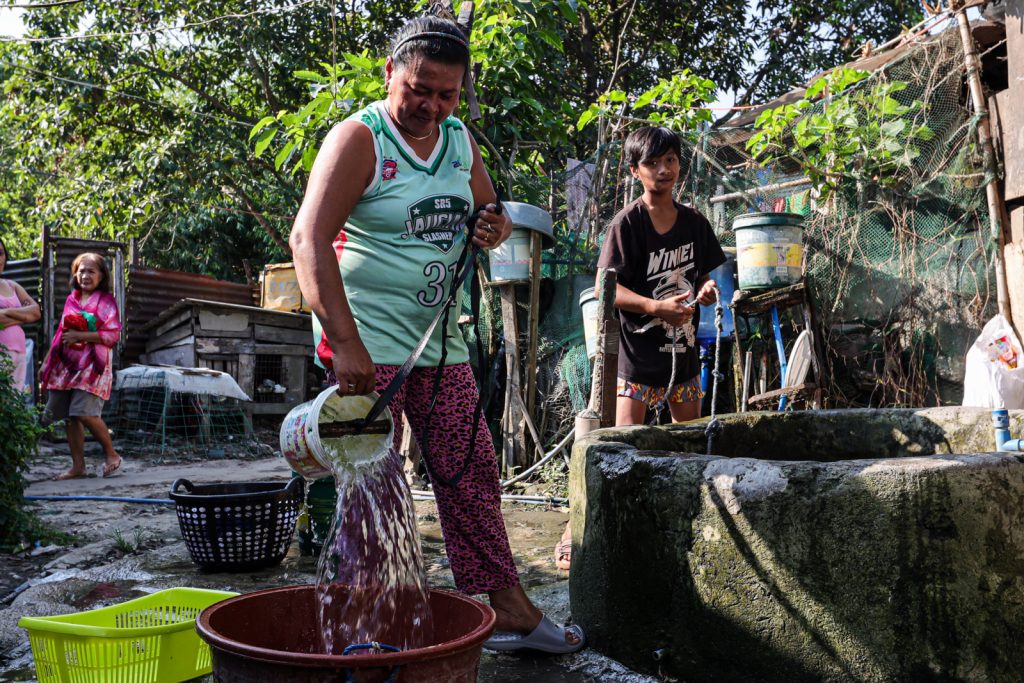 Lacking accountability
But some conservation groups criticized the non-binding nature of the agreements, saying they lacked rigor and accountability.
"Trying to solve one of the greatest challenges facing humanity with voluntary commitments and solutions based on half-baked evidence is like taking a knife to a gunfight – it simply isn't good enough and represents a betrayal of the world's poor who bear the brunt of the water crisis," said Nick Hepworth, executive director of Water Witness, at one of the side events.
Nearly 2 billion people worldwide do not have access to safe water, the U.N. says, while as many as 4 billion people experience water shortages for at least one month a year.
And ahead of the conference, a new report by the Global Commission on the Economics of Water said the world is on the brink of a water crisis, with the demand for freshwater projected to exceed the supply by 40% by the end of this decade.
Cooperating on access to water
More than 170 countries and thousands of delegates, including scientists, civil society groups and indigenous peoples, attended the three-day event, which the Netherlands and Tajikistan co-hosted at the U.N. headquarters in New York.
During the event, the first U.N. conference on water since 1977, many countries shared their experiences with water-related crises.
"We seem to either have too much water or too little," said Senzo Mchunu, South Africa's water minister. "We will fail on climate change if we fail on water."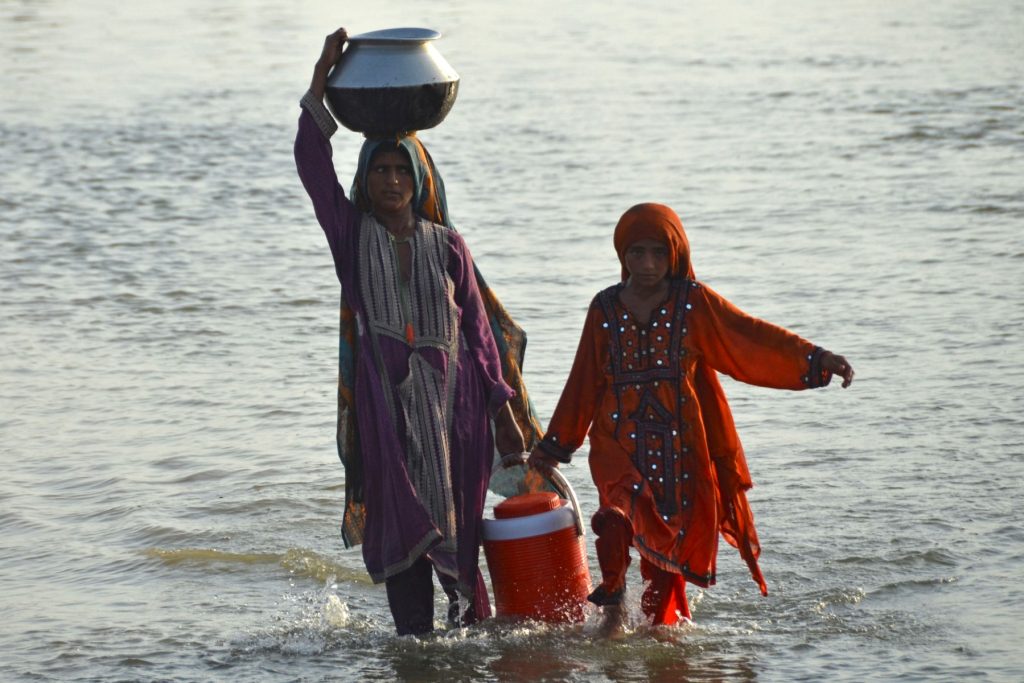 In about 40% of the cases, access to freshwater is controlled by just one country, said Sonja Köppel, the Secretary to the Water Convention.
"So cooperating on the use of those waters is crucial for peace, sustainable development and climate action," she said on Thursday at one of the side events.
During the conference, the United States announced U.S.$49 billion "toward equitable, climate-resilient water and sanitation investments."
"The water crisis is a humanitarian crisis. It is a security crisis. It is a moral crisis. And it is a global crisis – one that demands global cooperation," U.S. Ambassador to the U.N. Linda Thomas-Greenfield said Friday.
U.N. General Assembly President Csaba Korosi said more than U.S.$300 billion in total had been pledged at the meeting.
"The outcome of this conference is not a legally binding document, but it still turns the page of history," he said in his closing remarks.
Grow into something bigger
Despite criticism from some that the agenda didn't go far enough, water advocates hope that the assorted pledges will swell into a global binding agreement, something like the 2015 Paris climate accord or this month's high seas treaty.
On Friday morning, more than 100 water experts and activists from around the world sent a letter to the U.N. chief expressing "grave concern" that the conference "will fail to secure the more just, resilient, and sustainable water future that the world so urgently needs."
Many participants pressed the United Arab Emirates, the host of COP28 later this year, to make water central to the climate negotiations debate.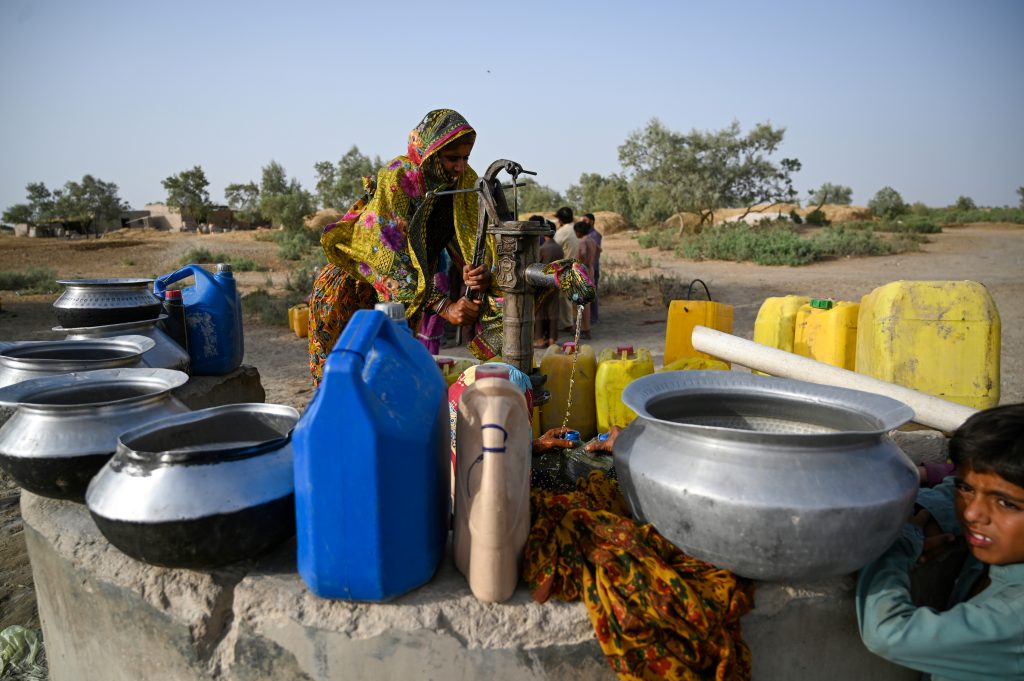 "We have to make sure that water will never be left out of any COP… We see a [binding] pact for the future where water is core and central," said Henk Ovink, special water envoy for The Netherlands.
"This conference did not give us a mandate to do so [agree on a binding pact], but we brought the world together to ensure there is a follow-up."
Water commitment at a vital juncture
World Resources Institute, a Washington-based research organization, said the U.N. water conference comes "when climate change is exacerbating a global water crisis that is severely affecting half the world's population."
"For too long, water has been overlooked on the international agenda, even as climate change has supercharged the crisis, hurting countries' economies, exposing more people to the injustice of unsafe and unreliable water, and driving violent conflicts over scarce supplies," said Ani Dasgupta, WRI's president & CEO.
The organization analyzed all the commitments made at the water conference and found that over 70% lack quantified targets or enough consideration of climate risks.
However, around 200 promise to be true game-changers, which could have a real impact if funded in accessing clean water and sanitation, building resilience to floods and droughts, and reducing the risk of water-driven conflicts, it said.
Copyright © 1998-2020, RFA. Used with the permission of Radio Free Asia, 2025 M St. NW, Suite 300, Washington DC 20036.