FEDERATION OF ASIAN BISHOPS' CONFERENCES (FABC)
"Priests and other clerics must be trained in the use of media, otherwise, they will say the wrong things"
"If our communication is to lead us ultimately to communion, we have to learn the difficult lessons of togetherness, collaboration"
Support LiCAS.news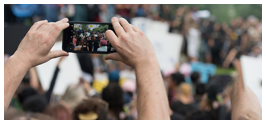 We work tirelessly each day to tell the stories of those living on the fringe of society in Asia and how the Church in all its forms - be it lay, religious or priests - carries out its mission to support those in need, the neglected and the voiceless.
We need your help to continue our work each day. Make a difference and donate today.