Catholic Church leaders in India warned that even as the number of COVID-19 infections across the country had reportedly gone down, many poor villages continue to battle the spread of the disease.
A village in the northern state of Uttar Pradesh has even erected a shrine to "goddess corona" where villagers offer prayers in the hope that divine intervention can banish the deadly virus.
Catholic dioceses in the northeastern part of the country, meanwhile, established their own "anti-COVID task force."
---
---
---
"We had to contend with many more people who needed hospitalization or quarantine assistance," said Bishop James Thoppil of the Diocese of Kohima (Nagaland).
The prelate said that during the first wave of the pandemic, the diocese was able to create a network of priests, religious, and lay people who were involved in emergency response.
Last month, the Nagaland Catholic Association set up the Nagaland Catholic Laity Charity Corpus, a charitable organization.
"Many local committees are active to help mitigate the suffering of the people and try to curb the spread of the infection," said Bishop Thoppil.
A telephone network has been activated by the diocese for sharing information and for prayer requests.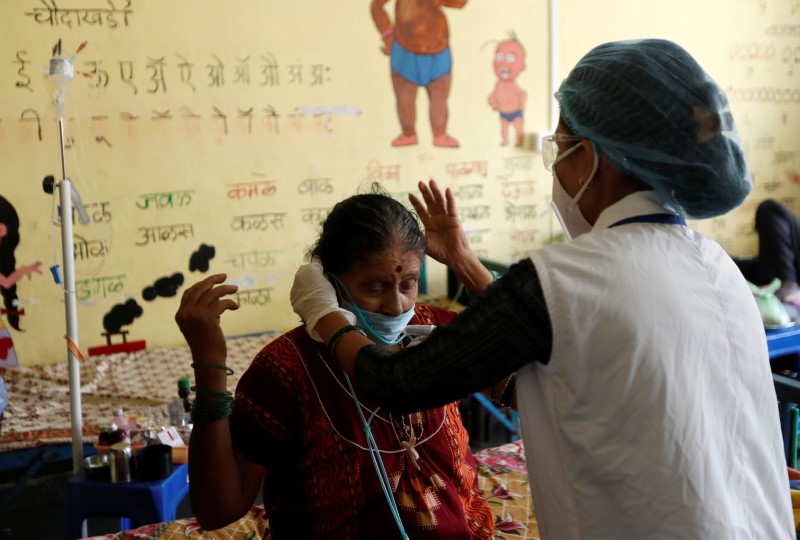 Shrine to 'goddess corona'
Meanwhile, devotees in Shuklapur village have been offering prayers, holy water, and flowers at the bright yellow shrine where they have placed their image of "Corona Mata."
"Maybe with her blessings the villagers, our village, and everyone else get some relief," said one villager, who gave her name as Sangeeta.
India was hit hard by a surge of coronavirus infections in April and May but there are signs the worst could be over.
Authorities reported on Monday 70,421 new COVID-19 infections over the past 24 hours, the lowest since March 31.
The South Asian country's total COVID-19 case load now stands at 29.51 million, while total fatalities are at 374,305, the data showed. India added 3,921 deaths overnight. – with a report from Reuters