Catholic Church leaders in India expressed sadness over the death of Jesuit priest Stanislaus Lourduswamy, popularly known as Stan Swamy, who died while in detention on July 5.
"Father Stan worked tirelessly for the underprivileged and downtrodden, giving them a sense of dignity and upliftment," said Cardinal Oswald Gracias, president of India's Catholic bishops' conference.
Father Swamy died at the age of 84 after having spent the last eight months of his life in jail on terror charges for his activism on behalf of Indian society's lowest castes.
---
---
---
Jesuit Father Jerry Cutinha, provincial superior of the congregation in the Jamshedpur Province, recalled Father Swamy's "work among the Adivasis, Dalits and other marginalized communities."
During his lifetime, the priest championed the rights of indigenous and marginalized peoples in eastern India's Jharkhand state.
"We are deeply saddened at the passing away of Father Stan Swamy," said Cardinal Oswald.
"We give thanks to God for Father Stan's life and commitment to the poor indigenous people and their struggles."
The cardinal described the Jesuit priest's incarceration as "very painful."
"Under the Indian criminal law, one is innocent until proved guilty," said Cardinal Gracias. "Father Stan's case did not even come up for hearing," he said.
"This work had its own challenges, but Father Stan worked single-mindedly for the poor," said the cardinal.
He expressed hope that "the truth will come out soon" and the priest's name "will be cleared of all criminal conspiracy."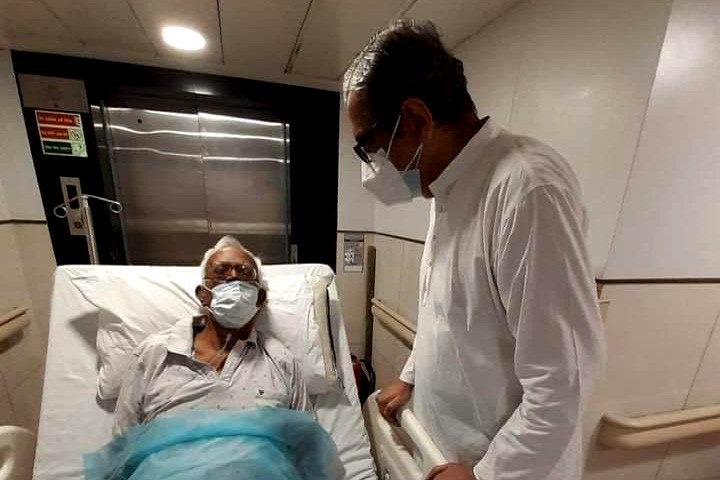 The Archdiocese of Ranchi where the Jesuit priest served for many years tagged him as "a champion of tribal rights, a fighter for justice and a symbol of courage."
In a statement, Archbishop Felix Toppo of Ranchi and Auxiliary Bishop Theodore Mascarenhas said the detention of Father Swamy is a "sad reflection on those who got the innocent man arrested and the courts that refused to give him bail."
"The 'caged parrot' now sings in heaven but its blood is on our hands," said the bishops.
"May the hand of God intervene to bring justice to all innocent victims of insensitivity, vindictiveness and injustice. We have lost Father Stan Swamy but we still hope in the God of justice," they added.
Cardinal Charles Maung Bo of Yangon has earlier compared Father Swamy's "cold-hearted incarceration" to the "treatment meted out to Mahatma Gandhi when he stood up for the rights of the Indian people."
Father Swamy suffered from cardiac arrest on July 4 at 4:30 a.m. and was put on a ventilator but he never regained consciousness.
Father Swamy has been in detention since last year after he was arrested for terror-related offenses under the Unlawful Activities (Prevention) Act.
Indian authorities alleged that the priest supported the cause of banned communist groups through his civil rights organizations.
Authorities tagged the priest's Persecuted Political Prisoners Solidarity Committee, a human rights organization, as a front organization of Maoist and extremist groups.
The Bagaicha, an organization established by Father Swamy to empower the tribal group Adivbasis, was also tagged as a communist front.
Father Swamy is the oldest person in India to face terror-related charges and he has joined 15 others including human rights activists, journalists and scholars arrested in connection to a 2018 incident of caste-based violence known locally as the Bhima Koregaon case.
The priest's supporters said he is being branded as an anti-nationalist and was jailed because he was fighting for the implementation of laws passed by the parliament for tribal people and their constitutional rights.
On Oct. 26 last year, the Federation of Asian Bishops' Conferences called for his immediate release; following a similar statement issued by Indian bishops.
India's National Crime Records Bureau showed that as many as 5,922 people were held under the country's Unlawful Activities (Prevention) Act between 2016-2019, with only 132 convictions.
The draconian law has come under severe criticism from international observers in recent years, as has India's human rights record since the Bharatiya Janata Party came into power.
In a recent "Freedom in the World Report 2021" by Freedom House, the country was downgraded from "free" to "partly free" for the first time.
Father Swamy was born into a farming family in the southern Indian state of Tamil Nadu. He joined the Jesuits after turning 20. After his ordination, he served as a priest for more than 50 years.