The death of Indian Jesuit priest Stanislaus Lourduswamy, popularly known as Stan Swamy, "should be a wake-up call for the international community."
"In Father Swamy we have lost a fearless advocate for the poor and an inspiring Catholic pastor," said Dr. Thomas Heine-Geldern, executive president of Aid to the Church in Need (ACN).
"It is unimaginable, the martyrdom he was forced to endure during the last months of his life," said the head of the international Catholic pastoral aid organization.
---
---
---
ACN is a pontifical foundation of the Catholic Church that offers support to more than 5,000 projects worldwide, especially related to religious persecution.
ACN was among those appealing for the release of Father Swamy since he was detained in October last year.
In a statement, ACN's Heine-Geldern said the priest's fate "is a reminder of the hardship of many priests, religious and catechists in India."
"We know from our project partners that false accusations are often made against them in order to intimidate them and disrupt their work on behalf of the ethnic minorities and the low-caste Dalits," he said.
Heine-Geldern expressed concern over what he described as the growing trend of "Hindu nationalism" in India.
This is a trend that was also identified in the Religious Freedom in the World 2021 report, recently published by ACN.
"This Hindu nationalist movement is seeking to force other religions such as Christianity out of India and suppress Christian voices in the country," said Heine-Geldern.
"The suffering and death of Father Stan Swamy should now be a wake-up call for the international community," he said, adding that "freedom of religion and advocacy on behalf of the poorest of the poor in India must continue to be supported."
Father Swamy, who was in detention for almost nine months over terrorism-related charges, died on July 5 ahead of a scheduled bail hearing at the age of 84.
He spent the last eight months of his life jailed on terror charges for his activism on behalf of Indian society's lowest castes.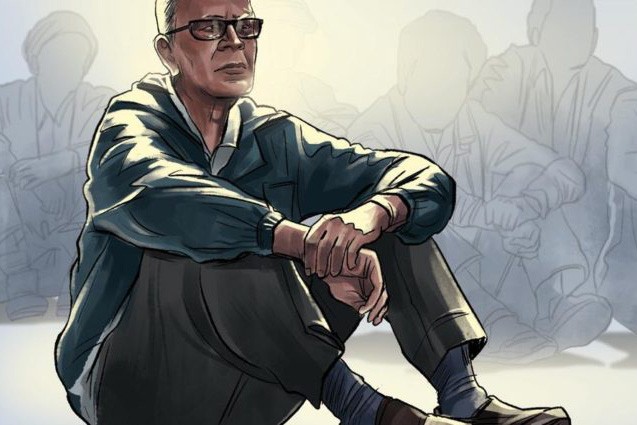 Father Swamy suffered from cardiac arrest on July 4 at 4:30 a.m. and was put on a ventilator but he never regained consciousness.
He has been in detention since last year after he was arrested for terror-related offenses under the Unlawful Activities (Prevention) Act.
Indian authorities alleged that the priest supported the cause of banned communist groups through his civil rights organizations.
Authorities tagged the priest's Persecuted Political Prisoners Solidarity Committee, a human rights organization, as a front organization of Maoist and extremist groups.
The Bagaicha, an organization established by Father Swamy to empower the tribal group Adivbasis, was also tagged as a communist front.
Father Swamy is the oldest person in India to face terror-related charges and he has joined 15 others including human rights activists, journalists and scholars arrested in connection to a 2018 incident of caste-based violence known locally as the Bhima Koregaon case.
The priest's supporters said he is being branded as an anti-nationalist and was jailed because he was fighting for the implementation of laws passed by the parliament for tribal people and their constitutional rights.
Father Swamy was born into a farming family in the southern Indian state of Tamil Nadu. He joined the Jesuits after turning 20. After his ordination, he served as a priest for more than 50 years.