Birds are common pets for many people in Indonesia. There are those who sell and there are those who buy birds for entertainment and for business.
Jumardi, who hails from the remote village of Sambas in West Kalimantan Province, would usually look for birds in the nearby forest and sell these to people.
The pandemic, however, affected his "business," so he upped the ante and started selling "wild birds," including parrots, which are declared endangered and are not supposed to be captured.
---
---
---
Jumardi was arrested and jailed. He protested that he did not know the law and he only did what he did because of poverty.
Rights activists supported him. They staged demonstrations calling for his release.
Indonesia's Ministry for Environment and Forestry, however, said Jumari committed a serious offense.
The man's case caught the attention of Brother Stephanus Paiman, a Capuchin who heads the justice and peace and integrity of creation body of his congregation in the country.
The religious brother appealed the case of Jumari, who was earlier sentenced to four months and 20 days in prison and fined about US$300.
He said there is no reason for the harsh punishment because the birds have been released already to the wild.
Brother Paiman said he was willing to take the place of Jumari in prison and serve the sentence.
"Jumari should be freed," he said, adding that the fine has been paid and has already spent several months behind bars.
He said Jumari's son is seriously ill and the family is very poor. "He is the backbone of the family," said the religious brother.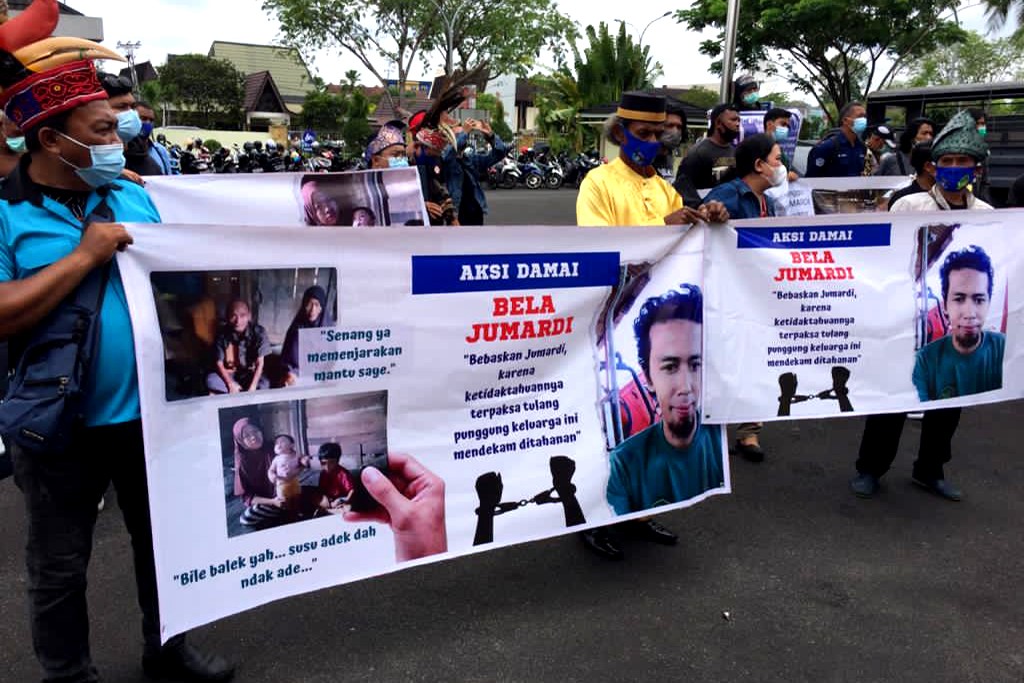 Finally the court relented and freed Jumari.
It was another successful campaign for the Justice and Peace and Integration of Pontianak Creation of the Order of Friars Minor Capuchin in Indonesia in the past 15 years.