Minority Christians in Indonesia's Aceh province decried what they described as attacks on their places of worship and the refusal of authorities to allow the building of churches in the area.
"We worship under a tent," read a poster held by a Christian woman outside a makeshift place of worship this week.
The Christians said they were never allowed to build their own places of worship so they were forced to pray and hold religious celebrations in huts that supposed to be for gardening.
---
---
---
The United Churches of Indonesia decried the "religious persecution."
"I am very concerned that such things are still happening in Indonesia," said Rev. Gomar Gultom, chairperson of the organization, in a report on Radio Veritas Asia.
Christians in Singkil have been calling on Indonesian President Joko Widodo for years already to recognize their "rights to worship."
Father Tarsisius Son, a member of the Congregation of the Sacred Hearts of Jesus and Mary congregation, said two Catholic churches were among those demolished in recent years.
The priest said the rebuilding of the church "is hampered by permits and local customs, so we have to be patient with the legal process."
In 2015, several churches in the Aceh Singkil Regency were burned by unidentified attackers resulting in clashes that killed one resident and injured four others.
In the past seven years, at least 30 churches were reported closed due to threats from extremist groups and the denial of permits to build by the local government.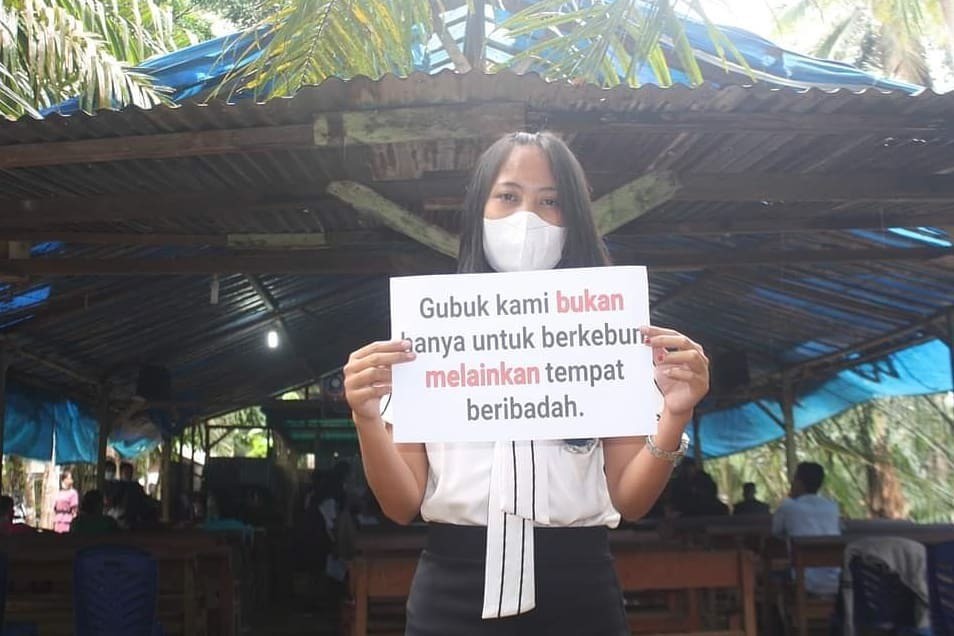 Aceh is a semi-autonomous Indonesian province on the northwest tip of Sumatra Island. It's known for beaches, diving sites and mountain wilderness areas.
Its capital, Banda Aceh, is home to the 19th-century Baiturrahman Grand Mosque, a regional icon with delicate Mughal tracery, black domes and a reflecting pool.
Among Indonesian provinces, Aceh reported the fifth-smallest number of Christians (53,624) or 0.23% of Christians within Indonesia.
The province operates under the Sharia law and all regencies are Muslim, except for Aceh Singkil and Southeast Aceh.
There are more than 100 churches, serving Southeast Aceh's 20,000 Christians, but the government of Aceh Singkil permits only one church and four chapels for its 10,000 Christians.