Bishops, priests, nuns, intellectuals, women's groups, and lawyers in India hogged the headlines in recent weeks, slamming one Catholic bishop in the southern state of Kerala for controversial statements on "love and narcotic jihad."
On September 8, Bishop Joseph Kallarangatt of the Diocese of Pala told the faithful during Mass at Martha Mariyam Church in Kerala's Kottayam district that "love jihad and narcotic jihad cartels were luring youths from Christian and other non-Muslim communities in Kerala."
His critics said the statement planted seeds of communal discord.
---
---
---
The term "love jihad" refers to men from an Islamic community marrying women from other communities in a bid to convert women to Islam.
"Narcotics are also now being used as allurements," said Bishop Kallarangatt. "They have realized that in a nation like India, taking up weapons and destroying others isn't easy and thus, they're using other means," he said in his homily.
"Those who deny the fact, be they politicians or community leaders or media, are blind to reality," he added. "But one thing is clear, we are losing our young women. It's not love marriages, but a strategy to destroy our lives," said the bishop of the Syro-Malabar Church.
Kerala Chief Minister Pinarayi Vijayan reacted to the prelate's statement, saying that "no religion promotes narcotics." He said people in responsible positions, like the bishop, "should not create a religious divide by claiming such things."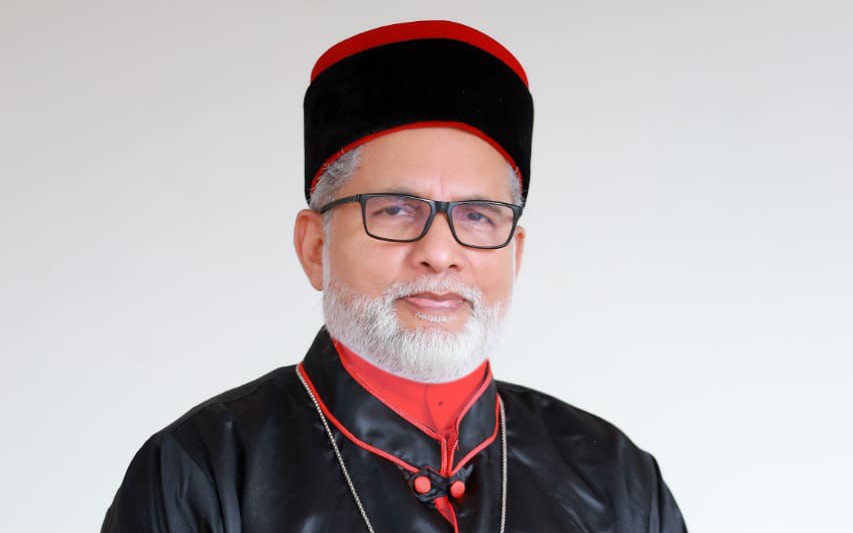 Feeding Islamophobia
Human rights activist John Dayal agreed with Vijayan. "The prelate's utterances feeds into the Islamophobic — love Jihad — rhetoric," which has been "weaponized" by the ultra-radical Hindu groups like Rashtriya Swayamsevak Sangh (RSS) and its political wing, the Bharatiya Janata Party (BJP).
Dayal said people's movements that oppose the racist and religion-based polities of Prime Minister Narendra Modi's government see the remark as "playing into the hands of the Hindutva," an ideology that views all religions other than Hinduism as foreign.
Other religious leaders also expressed their criticism of Bishop Kallarangatt's statement, saying that "pulpits should not be misused for polemics."
Bishop Geevarghese Mor Coorilos of the Malankara Jacobite Syrian Orthodox Church said the Indian Christian community is not monolithic. "It reflects the scores of denominations in the country," he said.
He noted that even the Catholic Church has three independent entities in the country that are united in their allegiance and affiliation to the pope while maintaining separate cultural and liturgical identities.
Mar Theodosius, head of the Mar Thoma Church, said the Bishop Kallarangatt should immediately withdraw his "unacceptable" statement and be cautious about "what he says as a shepherd of the Church."
Bishop Yuhanon Mar Meletius of the Malankara Orthodox Syrian Church, however, agreed that narcotics has become a major issue in many countries but should not be linked with any specific religion.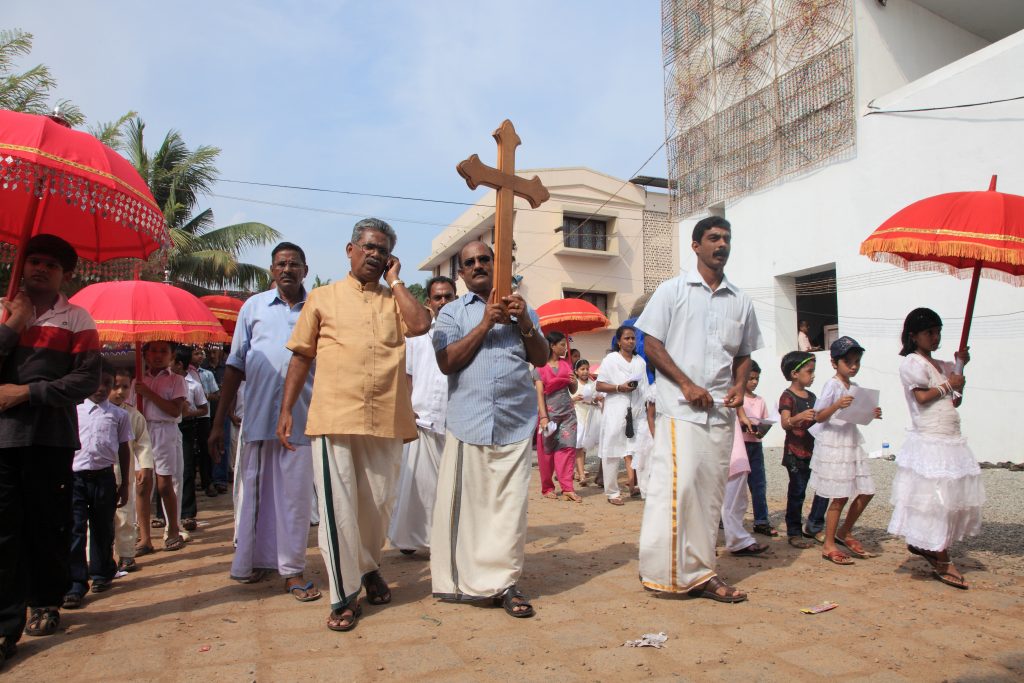 Nothing wrong with statement
The Catholic Bishops' Conference of Kerala stood behind Bishop Kallarangatt, saying that the prelate's statement was "not directed against any religion."
In a statement, the bishops' conference said the prelate only shared the concern that some organizations are carrying out terrorist activities in Kerala and warned youngsters.
"Instead of making it a controversy, it would be appropriate to discuss the matter in public space in a responsible manner," read the bishops' statement on September 11.
Father Jacob G Palackappilly, deputy secretary general of the bishops' conference, said Bishop Kallarangatt's statement "is based on facts."
Most priests and nuns in Kerala come from the Diocese of Pala where Christians make up 65 percent of the population.
Federal Minister V Muraleedharan, a member of the BJP, supported Bishop Kallarangatt, saying that those who attack the prelate "are actually endorsing the ideology of jihadis to annihilate non-Muslims."
"This exactly what we feared," said Father Stanley Kozhichira, president of Signis India. He said Kerala has become a "battleground for religious fundamentalists," adding that "the sad part is when bishops and priests are the propagators."
He said the RSS agenda of dividing Kerala's Christian and Muslim communities has been "fueled by some of these priests and bishops who may or may not be aware of the fact."
Father Kozhichira said "the Church has no problem baptizing a non-Christian for the sake of a sacramental marriage" and "many times they don't allow the marriage until the other party is baptized, while the church has provision to solemnize inter-religious marriages."
"And we don't call this love Jihad," said the priest.
Human rights activist Dayal said the "collateral damage" in the controversy is "the secular image of Kerala, and the history of communal peace."
He said what happened "may well impact relations with the Islamic countries of the Gulf where large numbers of Keralites of all faiths work and send home the precious remittances that underpin the home state's economy."