International human rights groups decried what they described as the "suffering" of Myanmar's Christian minority under the continuing military crackdown on protesters in the country.
"One of the most recent examples of Christian persecution is the murder … of a 31-year-old Baptist pastor in Chin State," said Benedict Rogers, senior analyst on East Asia for the human rights group Christian Solidarity Worldwide.
Baptist Pastor Cung Biak Hum was shot dead on September 18 as he tried to help extinguish a fire caused by military artillery bombardment.
---
---
---
"And not only did they kill him, but they chopped off his ring finger in order to take his wedding ring," Rogers said.
Rogers spoke at a webinar of the European Parliament in Brussels, Belgium, on September 28.
The advocacy group Assistance Association for Political Prisoners reported that at least 1,136 people have died in the clashes as of September 27.
There are an estimated 4.4 million Christians in Myanmar with about 750,000 Catholics.
The Christian legal group ADF International estimates that more than 100,000 Christians who are living in refugee camps in northern Myanmar are being denied access to food and healthcare.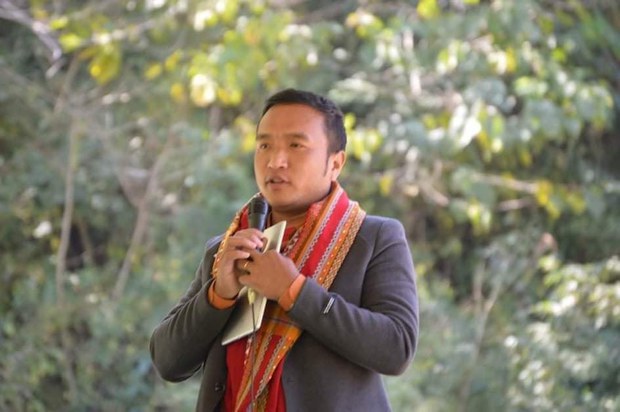 Rogers it was important to recognize that Christians have been targeted by the military that has "always pursued a Burman Buddhist nationalist agenda."
"I think the question for the future of Myanmar, or Burma, is: Is it the multi-ethnic, multi-religious society that in reality, in its composition, it is? Or is it going to be a Burman Buddhist society in which ethnic and religious minorities are treated as, at best, second-class citizens?" Rogers is quoted in a Catholic News Agency report.
Alex Aung Khant, who stood as an independent candidate in the 2019 Yangon City Development Committee elections and who fled Burma after the February coup, said ethnic and religious minorities in his country had suffered persecution for decades.
"In Myanmar, the office to gain your national ID card concretely has two entrances. There is one entrance for Bamar Buddhists and another entrance for all the other ethnics, and all the other religions. So there is systemic discrimination from the very beginning, as citizens," he said.
"This is both in our administration and our economy as well, because your ID card defines who you are and what your rights are. Your right to vote is also one of them," said Khant.
"So, if an ethnic person even wishes to flee the country, he or she has to first go to a passport office, where there is already a separate line for all ethnics and religions. And so, from that stage already, they face systemic discrimination, where their line is much longer and the other line is much shorter."