A Vatican official hinted this week that the reported planned visit of Pope Francis to Timor-Leste next year will depend on the rate of vaccination in the Southeast Asian country.
A statement posted on Timor-Leste's official site quoted Msgr. Marco Sprizzi, chargé d'affaires of the apostolic nunciature in the country, saying that the pope's visit "should only take place if a large part of the population is vaccinated."
He said that given that the papal visit always brings together a large number of faithful, causing large gatherings of people, "this visit could endanger the population."
---
---
---
"Vaccination is an act of love, an act of responsibility, an act of collaboration among all of us, to achieve conditions of sanitary and health security for all," said Msgr. Sprizzi.
He made the statement during a meeting with Fidelis Manuel Leite Magalhães, minister of the Presidency of the Council of Ministers, on Thursday, October 14.
Msgr. Sprizzi congratulated the government for its commitment to the vaccination program, noting that it has allowed an increase in the national percentage of vaccination against COVID-19.
The Vatican official called for everyone to be vaccinated "because if it were dangerous, the pope himself, who is 84 years old, would not have been vaccinated."
At last 490,000 people in Timor-Leste have already received the first dose of the vaccine and about 310,000 have completed the vaccination.
In a media briefing following the meeting, Magalhaes said the necessary preparations for the planned papal trip have already been discussed.
The Vatican has not officially announced the pope's visit, but Msgr. Sprizzi hinted in July that the pontiff had expressed his desire to visit the country.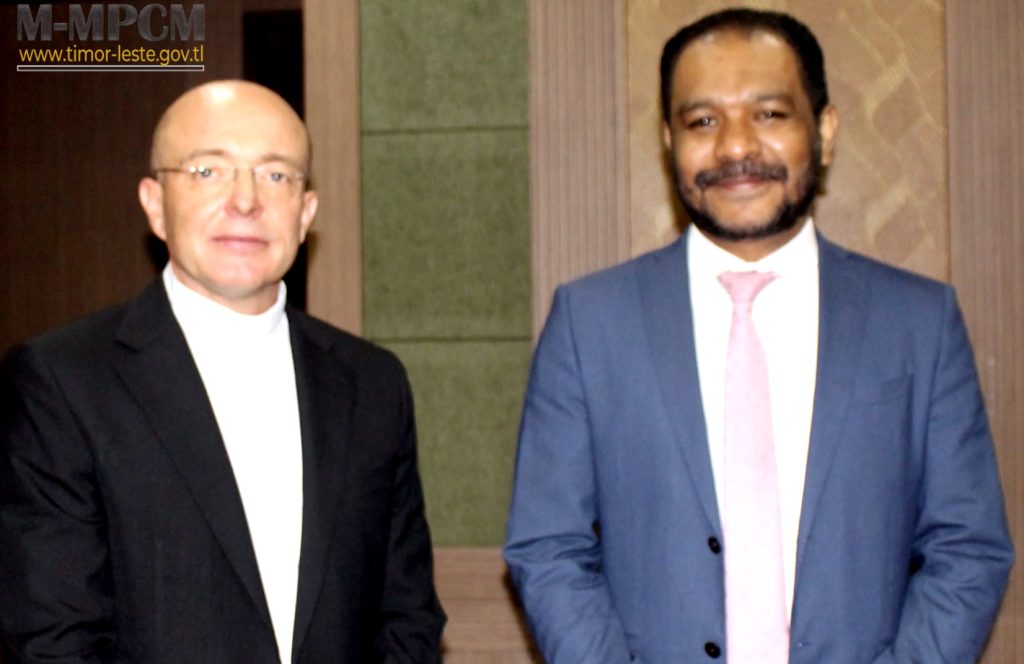 In March 2020, Msgr. Sprizzi said Pope Francis was forced to cancel his trip to Timor-Leste over the coronavirus outbreak.
Earlier in January of the same year, a prominent Muslim cleric said Pope Francis had expressed his intention to visit Indonesia, Timor-Leste, and Papua New Guinea in September 2020.
The following month, diplomatic sources reiterated that Pope Francis had sought to visit the three states to help promote inter-faith dialogue.
Timor-Leste gained independence from Indonesia in 1999 following a decades-long rule occupation. The small nation has a population of just under 1.3 million people, 98 percent of whom are Catholic. Pope St. John Paul II visited the country in 1989.
Papua New Guinea, a predominately Christian nation which occupies the eastern half of New Guinea island, is 26 percent Catholic, according to previous census figures. The western half of New Guinea is a part of Indonesia.
Pope St. John Paul II visited Papua New Guinea twice with the first being in 1984 for the centenary of the arrival of the first missionaries in PNG. His next visit was in 1995 for the beatification of Peter To Rot who is believed to have been killed for his faith by Japanese occupation forces during World War II.