She was already 55 years old when she was baptized a Catholic in 1996, but her life story, including facing charges of a crime she did not commit, has become an inspiration for Thai people to find God.
Mary Sarindhorn Mativachranon, now 80 years old, believes that her life experience, which she wrote in a book titled "Moving the Mountain," can be a bridge to bring people closer to God.
During her years of trials and tribulations, Mary came to discover God. Her book became an instant success not only in Thailand but around the world.
---
---
---
She later donated all the proceeds from the sale of her book for projects that help women in distress.
During the pandemic, and seeing how the poor people in Thailand suffered, Mary and a group of friends initiated what they dubbed as "Zero Food Waste" to feed the hungry.
To make the project sustainable, the woman established a foundation called VV Share, which works closely with the social action arm of the Catholic Church in Thailand, Caritas.
Mary started the project after learning that the Federation of Religious Superiors in Thailand had set up a project called "Care and Share: Food for All" since 2018 to distribute food to people in various shelters.
Seeing the opportunity to be able to help, Mary joined efforts with the religious, clergy, and lay people in the country "to bring about a unique bond of Christian love to Thailand," which is consistent with Pope Francis' "new evangelization."
Since March this year, Mary's group was able to donate over 17,000 kilograms of food, which have been turned into 68,885 meals for the poor. They were also able to distribute 16,000 meal boxes during the height of the pandemic last year.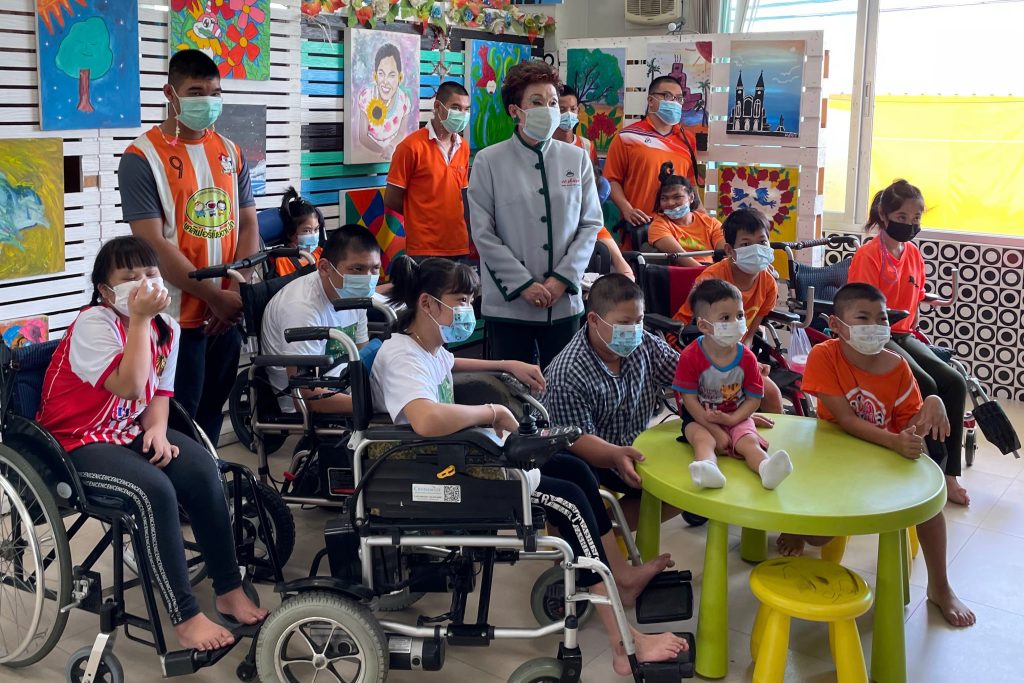 In 2019, during Pope Francis's Apostolic visit to Thailand, Mary had chance to have a private audience with the pontiff to present her book, a painting of "Moving the Mountain," and letter expressing her support for the encyclical Laudato si'.
"We must put an end to the culture of waste," she said. "We who pray to the Lord to give us our daily bread … dare to turn what is happening to the world into our own personal suffering," she said.
Mary told LiCAS News that she was "extremely overjoyed" when she received a letter from the pope. The pontiff told Mary how happy she was to learn "this kind of activity that is close to my heart, to answer to the needs of humanity today."
"I encourage you to carry on this worthy cause," the pope wrote to Mary.
Mary said Pope Francis' "kind words" encouraged her to continue to proclaim the love of God through her works of charity.
"This is synodality in the real sense," said Mary, referring to the two-year global consultation process that Pope Francis launched last month.