Pope Francis said he is praying "for the dead, the injured and the displaced as well as for the emergency personnel and civil authorities engaged in recovery efforts" following the eruption of Mount Semeru in Indonesia.
In a telegram, signed on his behalf by Vatican Secretary of State Cardinal Pietro Parolin, the pope said he was saddened to learn of the recent loss of life and destruction caused by the eruption.
In his message addressed to Archbishop Piero Pioppo, Apostolic Nuncio in Indonesia, the pope also assured all those affected by the disaster of his invocations "upon all the divine blessings of strength and peace."
---
---
---
On Tuesday, Indonesian President Joko Widodo promised to bolster evacuation efforts and repair damaged homes after visiting the site of a volcanic eruption on Java that has killed at least 34 people.
The 3,676-meter Mt. Semeru volcano erupted on Saturday sending a cloud of ash into the sky and dangerous pyroclastic flows into villages below.
Thousands of people have been displaced and 22 remain missing, according to the disaster mitigation agency.
Search and rescue efforts continued on Tuesday but have been hampered by wind and rain, and limited equipment in some areas.
Mt. Semeru erupted three times on Tuesday. Indonesia's Center for Volcanology and Geological Hazard Mitigation said there was potential for further flows of hot gas, ash and rocks.
Mt. Semeru is one of more than 100 active volcanoes in Indonesia, in an area of high seismic activity atop multiple tectonic plates known as the "Pacific Ring of Fire."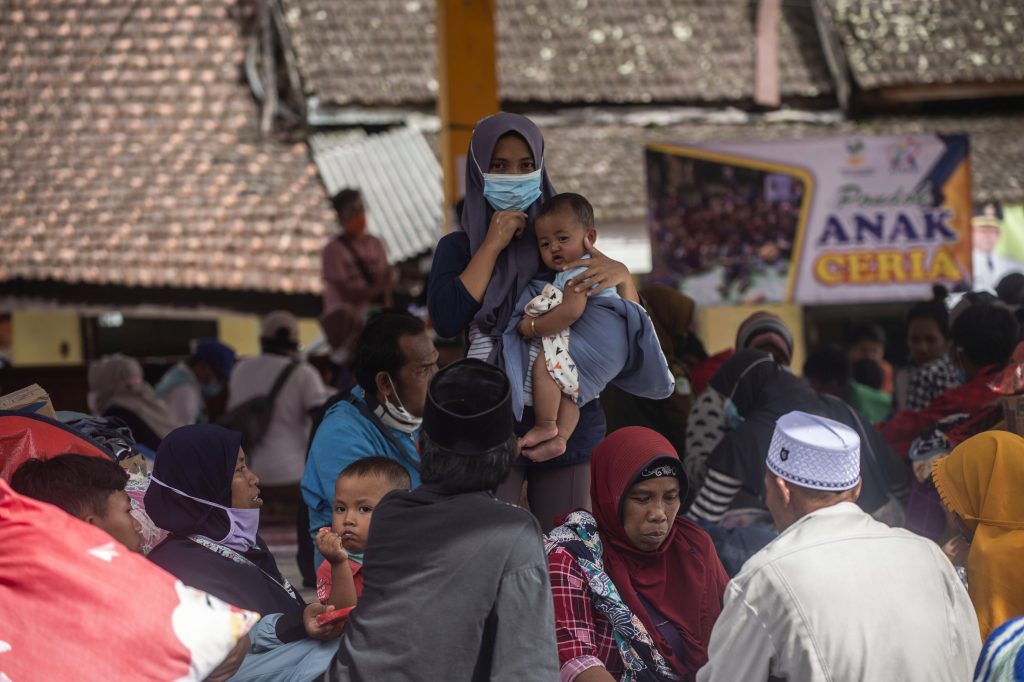 Dangerous rescue operation
Semeru has remained active since Saturday, keeping emergency workers and area residents on edge.
There were three small eruptions on Tuesday, each spewing ash around a kilometre (3,300 ft) into the sky, authorities said.
The task for rescuers was made more difficult by the instability of the volcanic debris.
"What we are afraid of is the ground being cold outside but still hot inside," said police officer Imam Mukson Rido. "If it's hot inside, we must get away."
Officials have advised locals not to travel within five kilometers (3.1 miles) of Semeru's crater, as the nearby air is highly polluted and could affect vulnerable groups.
Indonesian President Joko Widodo said during a trip to the area Tuesday that the government will look into moving homes away because of the threat posed by the volcano.
"I hope after things calm down we can start both fixing infrastructures and think about the possibility of relocation from areas we believe to be dangerous," he told Indonesia's Metro TV.
"Earlier I got a report (that) there are around 2,000 houses that must be relocated."
Indonesia sits on the Pacific Ring of Fire, where the meeting of continental plates causes high volcanic and seismic activity, and the country has nearly 130 active volcanoes. – with reports from Vatican News and Agence France Presse