A group of nuns and postulants are eating their food raw for a week already to dramatize their protest to the ongoing economic crisis in Sri Lanka.
"It is not part of any Lenten sacrifice or practice, but we have no gas to cook them," Sister Dulcie Peiris, superior of a Salvatorian formation center in Kandy, told Matters India.
"I went thrice to fetch a cooking gas … but had to come back disappointed," said the nun who leads a peace movement in Sri Lanka for over a decade.
---
---
---
Not only is there an acute shortage of cooking gas, "we have no fuel to travel, no public transports, no electricity and medicines," said the nun said.
Sister Peiris said she has never experienced such a situation in Sri Lanka, "not even during the 30 years of civil war."
On Thursday, Sri Lankans celebrated their traditional new year by sharing mil rice, oil cakes in front of their president's office where they had been campaigning for the sixth consecutive day, demanding his resignation over the country's worst economic crisis in decades.
Earlier, the government urged its citizens overseas to send home money to help pay for desperately needed food and fuel after announcing a default on its US$51 billion foreign debt.
The island nation is in the grip of its worst economic crisis since independence in 1948, with severe shortages of essential goods and regular blackouts causing widespread hardship.
Authorities are weathering intense public anger and spirited protests demanding the government's resignation ahead of negotiations for an International Monetary Fund bailout.
Central bank governor Nandalal Weerasinghe said he needed Sri Lankans abroad to "support the country at this crucial juncture by donating much needed foreign exchange."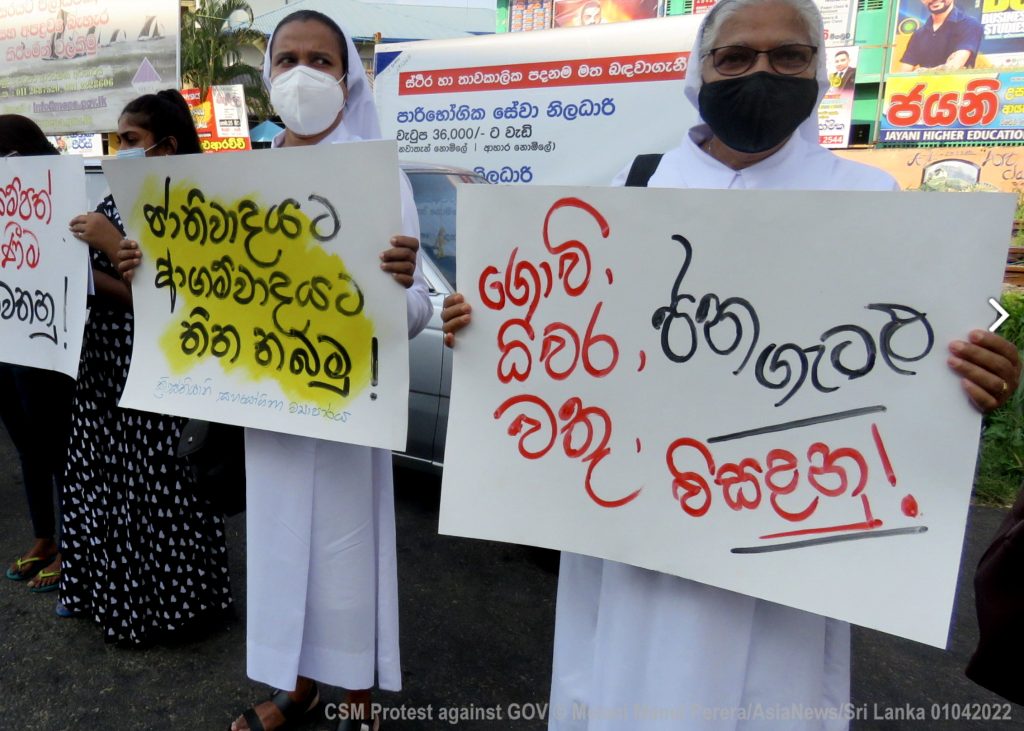 His appeal came a day after the government announced it was suspending repayments on all external debt, which will free up money to replenish scant supplies of petrol, pharmaceuticals and other necessities.
Weerasinghe said he had set up bank accounts for donations in the United States, Britain and Germany and promised Sri Lankan expatriates the money would be spent where it was most needed.
The bank "assures that such foreign currency transfers will be utilized only for importation of essentials, including food, fuel and medicines," Weerasinghe said in a statement.
Tuesday's default announcement will save Sri Lanka about US$200 million in interest payments falling due on Monday, he said, adding that the money would be diverted to pay for essential imports.
Weerasinghe's appeal has so far been greeted with scepticism from Sri Lankans abroad. – with a report from AFP