The Arnold Janssen Kalinga Center, a shelter for street dwellers and homeless in the Philippine capital, has reopened after it was forced to close down by authorities at the start of the pandemic in 2020.
"Our [center] was locked down by the police, the village chief and his cohorts on the first day of the COVID-19 lockdown," recalled Divine Word missionary priest Flaviano "Flavie" Villanueva who runs the shelter.
On July 15, ahead of the seventh anniversary of the center, it reopened "to continue providing dignified food, showers, and support for our dear homeless sisters and brothers," said the priest.
---
---
Father Villanueva assured that the center will continue to provide dignified care for the poor following health protocols set by authorities.
"We are more fervent in sending a message to all people of goodwill: compassion knows no time, boundaries and pandemic," said the priest.
"Our faith-witnessing beckons us not to be paralyzed by fear, but to find new paths of mercy and compassion in recreating and empowering the lives of the wounded and marginalized," said the priest.
"This is what it means to live in the 'new normal,'" he added.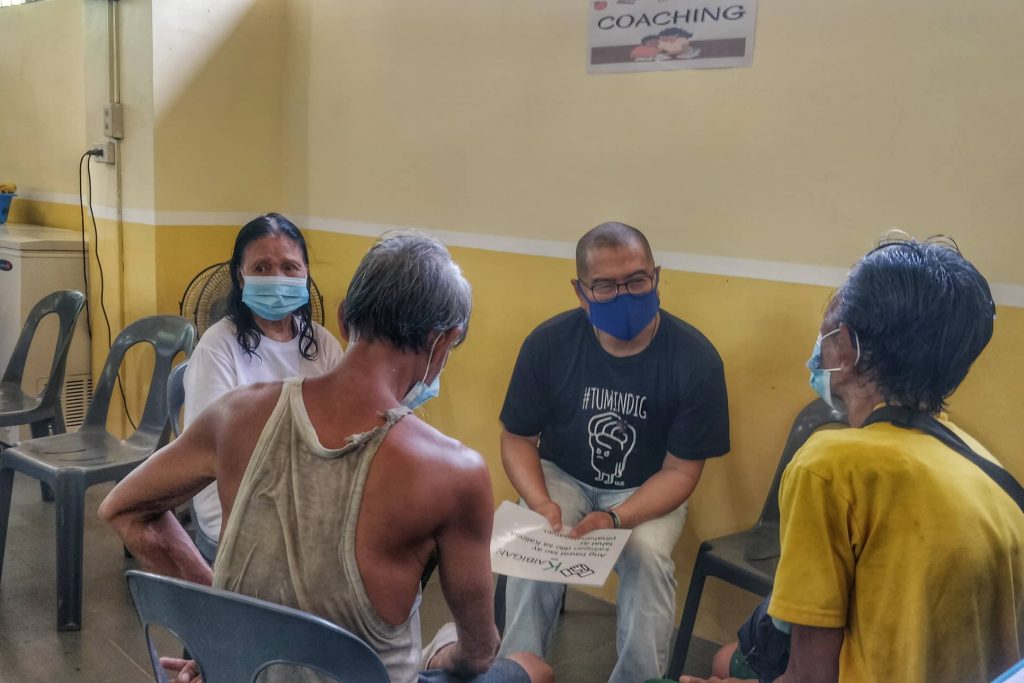 "Opportunity for the homeless people" is something that the Arnold Janssen Kalinga Foundation has been trying to bring in when it formally opened "Bahay Kalinga" or "caring house" on July 16, 2015.
Father Villanueva said Bahay Kalinga is a transformation house that aims to empower the homeless and give them a chance for a better future.
"Part of its core mission is to provide dignified, systematic, and holistic care to homeless beneficiaries committed to seeking a way out from their depressing life in the streets," he said.
Bahay Kalinga offers not only free baths and free meals but accommodations for the homeless who are willing to undergo a "transformation process."
The facility has programs for skills development and an alternative learning system, which Father Villanueva called "tools to help them stand on their own feet again."