Catholic priests and nuns in Sri Lanka have expressed concern over what they described as continuing "repression" of dissenters and the impending arrest of a member of the clergy.
In a statement released early this week, 1,640 Catholic priests, nuns, and brothers from 23 congregations called on the government to stop the "repression" of protesters.
They also condemned the travel ban and the threat of arrest against Father Jeewantha Peiris, a Catholic priest who had been prominent in the protests.
---
---
The Church leaders said they will continue to support the protests and protect those involved even as they appealed to the international community for help.
Earlier this week, Father Peiris filed a fundamental rights petition before the country's Supreme Court seeking protection from arrest.
Lasantha Manoj Nanayakkara, a lawyer close to the priest, said the reason for the anticipated arrest is a protest march held on the 50th day of the protests movement known as the "Aragalaya," or the Struggle.
A court order blocking protestors from some roads in the national capital Colombo was issued for that day to prevent traffic congestion and any incident of violence.
A travel ban has been issued against the priest and four other activists after the Colombo Fort police allegedly received information of a plan by some protestors to leave the country.
On July 27, police raided a church in Ratnapura in search of Father Peiris after an order to "arrest him on sight" was released.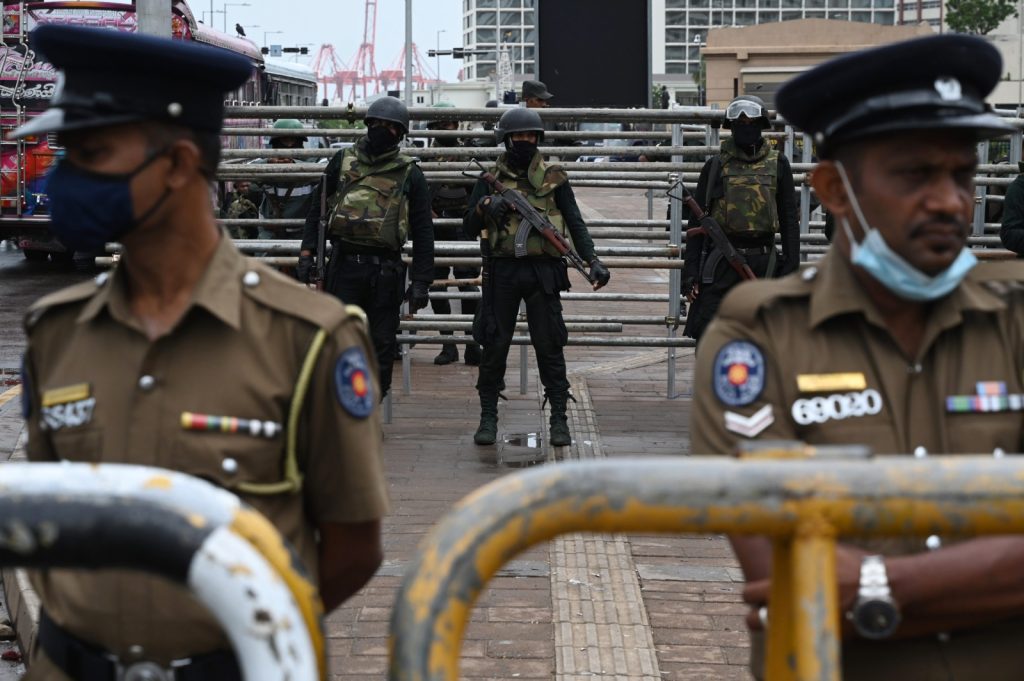 In a statement, Human Rights Watch said noted that the Sri Lankan government is using emergency regulations "to harass and arbitrarily detain activists seeking political reform and accountability."
"Since Ranil Wickremesinghe was sworn in as president on July 21, 2022, the police and military have sought to curtail protests through the intimidation, surveillance, and arbitrary arrests of demonstrators, civil society activists, lawyers, and journalists," read the group's statement.
Meenakshi Ganguly, South Asia director at Human Rights Watch, said the Sri Lankan government's crackdown on peaceful dissent "appears to be a misguided and unlawful attempt to divert attention from the need to address the country's urgent economic crisis."
Security forces injured more than 50 people in the July 22 early morning raid on the main janatha aragalaya (people's struggle) site in Colombo.
Security forces assaulted and beat three journalists from Xposure News – Chaturanga Pradeep Kumara, Rasika Gunawardana, and Shabeer Mohammed – and at least one other journalist, Jareen Samuel of the BBC, during the raid.
Wickremesinghe berated foreign diplomats for criticizing the security forces' use of excessive force and took no action to hold those responsible to account.