The Indian film industry, which is considered the largest film industry in the world, is reeling under distress. Hindu zealots are targeting film actors whose ideology and stand don't square with those of the fanatic groups.
The latest example is Amir Khan, a superstar in the Indian film industry whose film "Laal Singh Chaddha" was released earlier in August. The film is an official adaptation of the widely acclaimed and Oscar-winning movie "Forest Gump."
As soon as the release dates of "Laal Singh Chaddha" were nearing closer, an online smear campaign against the movie was unleashed. Twitter trends like #BoycottAmirKhan and #BoycottLalSinghChada were widely circulated and people were being urged to make the movie a flop.
---
---
The campaign was being spearheaded by the Hindu nationalist organizations that want to create a Hindu Rashtra or Hindu nation in India and shelve its secular credentials.
The reason for the smear campaign against the actor and his latest movie was a 2018 statement wherein Khan, a Muslim, said that religious hate and bigotry have surged in the country that he and his Hindu wife at times think of moving out of India.
Another reason was his movie "PK" where Khan plays an alien whose spaceship descends on earth and he sees religious practices thriving in India.
According to Hindu nationalists, Khan has been attempting to tarnish India's image globally and make fun of Hindu gods and goddesses, a charge Khan vehemently denied.
Hindus form 966 million or 80 percent of India's population of 1.3 billion. Muslims account for 172 million or 14 percent while Christians comprise 29 million or 2.3 percent.
In its 2018 report, the US-based federal government commission dedicated to defending the universal right to freedom of religion or belief stated that communal violence has increased sharply over the past two years in India.
The Commission categorized India as a Tier 2 country along with Afghanistan, Azerbaijan, Bahrain, Cuba, Egypt, Indonesia, Iraq, Kazakhstan, Laos, Malaysia, and Turkey. Tier 2 countries are those that have at least one of the elements of the "systematic, ongoing, and egregious" standard that the USCIRF uses to gauge violations of religious freedoms. Ten countries including Pakistan are in that category this year.
The report highlighted how at least 10 civilians in India were lynched by the Hindu Extremist groups in the name of "Cow Protection."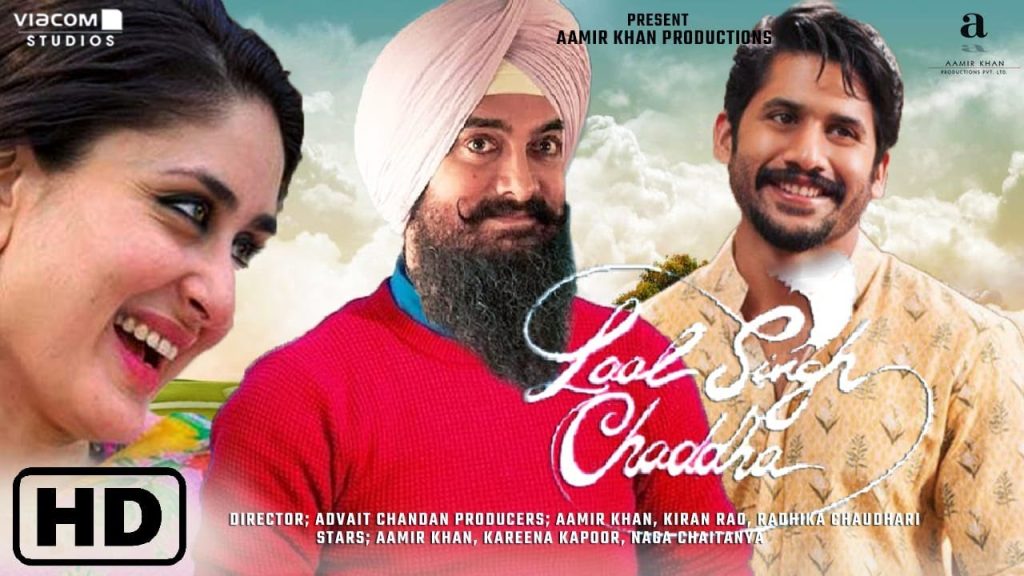 "In 2017, religious freedom conditions continued a downward trend in India. India's history as a multicultural and multi-religious society remained threatened by an increasing exclusionary conception of national identity based on religion. During the year, Hindu-nationalist groups sought to 'Saffronize' India through violence, intimidation, and harassment against non-Hindus and Hindu Dalits. Both public and private actors pursued this effort. Approximately one-third of state governments enforced anti-conversion and/or anti-cow slaughter laws against non-Hindus, and mobs engaged in violence against Muslims or Dalits whose families have been engaged in the dairy, leather, or beef trades for generations, and against Christians for proselytizing," stated the report.
The online hate campaign against the Amir Khan movie seems to have yielded the desired results for the Hindu zealots. The movie has been boycotted in most Indian cities and its collections in the form of movie ticket purchases was dismal. The movie, in spite of its rich and interesting content, has been declared a flop at the Indian box office.
Whatsapp and Facebook, which have over 400 million and 294 million active users, respectively, are now widely used in India by both younger and older generations, and they have become popular platforms for real-time communication and the expression of opinions in a climate where the average Indian social media user is constantly bombarded with carefully crafted hateful and false content. As a result, many forms of hatred have become more prevalent in the country and the severity of hate crimes has increased.
The art world in India particularly the film industry is at the receiving end of this digital tirade. Oscar-winning musician A.R. Rahman had a fatwa issued against him for composing the music for an Iranian movie named "Muhammad: Messenger of God." For many Muslim hardliners, the movie had blasphemous content.
However, Abid Simnani, a New Delhi-based writer, said the online campaigns against personalities hailing from the art world are often targeted.
"It may look chaotic from the peripheries but as you peep closer you will find the hate campaigns are carried out in a most organized and meticulous manner. The cyber cells are activated at a particular time and smear campaigns are unleashed against the movie stars mostly when their movies are about to release. Their past statements are dished out as the reason for the boycotts and people are instigated to teach these stars a lesson. The art, in the end, is becoming causality," said Simnani.
Popular Youtuber from India, Druv Rathee, made a detailed video last week on the online hate campaigns being unleashed against movie stars in the country, stating that the government's stoic silence on the issue is giving hate mongers a free run. He said that majority of Indians are now giving up their Indian citizenship to live somewhere else because of the rising hateful atmosphere.
A record number of Indians have given up their citizenship last year — 163,370 people. In the last five years since 2017, about 932,000 people have given up their Indian citizenship. There must be some reason why people are deciding to leave India, said Rathee.
There must be some problems in India due to which people are leaving. It's not like these people are moving to Syria or Iraq. They are moving to developed countries.
In 2019, India was the second number, following China, in terms of High Net Worth Individuals leaving the country. This number has been between 30,000 to 35,000 for the last five years. This shows that it is not merely an economic problem. People aren't leaving the country simply to earn more in other countries. They were already rich. The value of their wealth was much more in India.
Peerzada Ummer contributes stories from India to LiCAS News.