A year after super typhoon Odette (Rai) devastated the central Philippine province of Southern Leyte, people still reel from the trauma and pain, and the struggle to rebuild their homes.
"We are slowly recovering," said Gabriel Villasotes, who survived the disaster in the town of Anahawan.
This week, as residents in the province recalled their experience at the height of the typhoon, Villasotes posted images of the destruction on social media.
---
---
In Maasin City, the province's capital, Mayor Nacional Mercado said that his city has not yet fully recovered, "but is getting back on track."
"The people of Maasin won't forget that fateful day when Odette hit our city," he said, adding that it was "one of the strongest and most destructive typhoons ever on record."
"We could not thank enough our partners from the different private and government sectors who extended assistance and support to us," said the mayor.
He said the city "is now at 80 percent in terms of rehabilitation."
"The remaining 20 percent are mostly on road infrastructures, barangay halls and others," he said.
"As to agriculture, we're at 70 percent in terms of rehabilitation and our people have somehow slowly rebuilt their homes," Mercado told LiCAS News.
Odette destroyed a total of 94,173 houses in the province and left Php1.6 million worth of damage to the agriculture.
"As we revisit the sorrow of our losses, we must also remember that despite the immense devastation it caused, we have come together and have been rebuilding our communities and our livelihoods," said Congressman Christopherson Yap of the Second District of Southern Leyte.
"In honor of your courage and resilience, I stand with you in solidarity in order to support and uplift your voices," Yap said as he joined residents in commemorating the first anniversary of the typhoon that made a landfall on Dec. 16, 2021.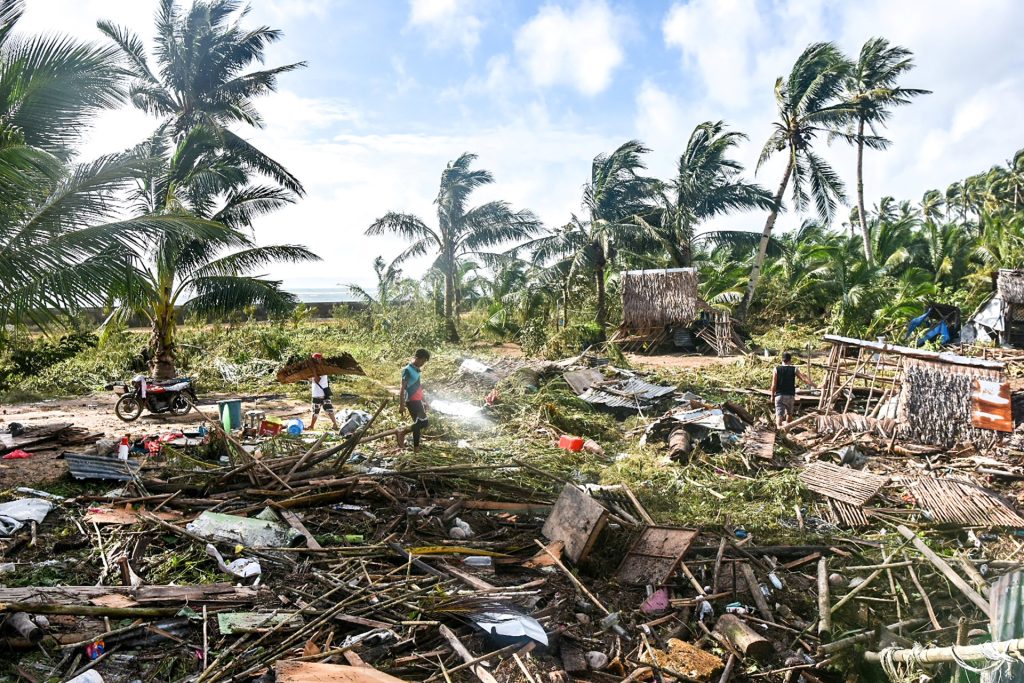 The lawmaker assured that he "will remain committed to assisting the province … in its efforts to rebuild and recover and to ensuring that everyone receives the support and assistance they deserve."
"While we are no longer in the same state as we were in the first few months after the storm, full recovery is still out of sight," he said.
He noted that facilities such as schools, multi-purpose buildings, and evacuation centers still need repairs and peoples' houses remain in ruins.
"We still need assistance from government and our partners in the private sector and the international community," said Yap.
Odette, which strengthened from a Category 1 to 5 typhoon in just a day, happened eight years after the Eastern Visayas region was also struck by Super Typhoon Yolanda (Haiyan), which killed over 6,000 people.
"While not as powerful as Haiyan, [Odette] damaged houses, infrastructure and livelihoods on a comparable scale," said a report from the United Nations' Office for Coordination of Humanitarian Affairs.
"It struck as people across the Philippines were already coping with increasing poverty, unemployment and a roll-back on development gains following two years of the pandemic," it added.
Odette killed at least 409 people, injured thousands, and cumulatively displaced nearly 3.2 million people, of whom about 144,000 remain displaced.