Pope Francis named two new Catholic bishops for India as another one retired on February 4.
The pontiff appointed Father Wilbert Marwein as bishop of Nongstoin, a diocese in the northern Indian state of Meghalaya, and Father James Shekhar as bishop of Buxar diocese in Bihar.
On the same day, Pope Francis accepted the resignation of Bishop Devadass Ambrose Mariadoss of Thanjavur diocese in the southern Indian state of Tamil Nadu.
---
---
Bishop-elect Marwein was born on Feb. 17, 1970, in Rangblang-Sohsyniong in the then Archdiocese of Shillong, now Nongstoin diocese. He was ordained a priest on April 27, 2003, for the Archdiocese of Shillong, and in 2006 he joined the new diocese of Nongstoin.
In 1988, he entered St. Paul's Seminary, Upper Shillong, and studied at St. Xavier Minor Seminary in the Meghalaya capital of Shillong during 1991-1992. He studied Philosophy at Shillong's Christ King College 1994-1997.
After two years of pastoral experience in Pynursla, Archdiocese of Shillong, he studied theology at the Oriens Theological College in the same town from 1999 to 2003. He obtained a Licentiate in Missiology at the Pontifical Urban University in Rome during 2007-2010.
After his ordination, he served as assistant parish priest at Shillong archdiocese's Ummulon for two years from 2003. He then served as the procurator of the Oriens Theological College during 2005 to 2007.
He served as the vicar general of Nongstoin from December 2015 to October 2019. Since December 2015 he has been the parish priest of the Divine Saviour Church Nonbah under the diocese of Nongstoin.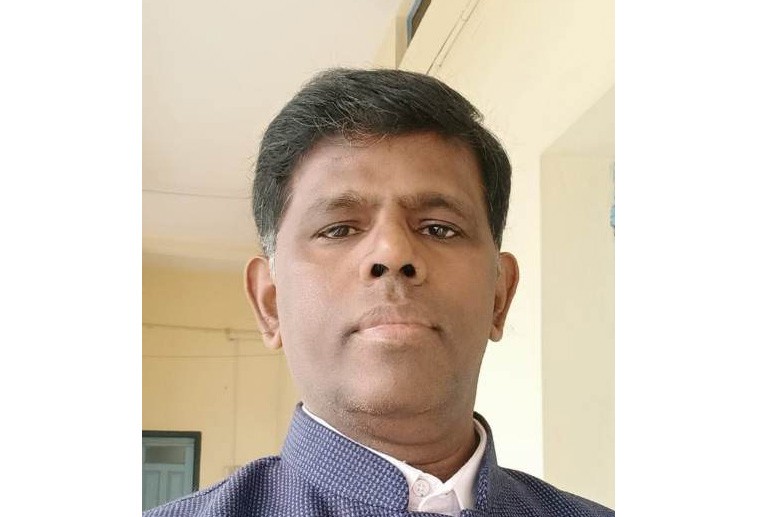 Bishop-elect Shekhar, meanwhile, was born on September 23, 1967, in Singamparai in Palayamkottai, a diocese in Tamil Nadu.
He attended the Minor Seminary of Muzaffarpur and later the St Joseph Major Seminary in Allahabad. He was ordained a priest on May 26, 1996, incardinated in the archdiocese of Patna.
He served as the parish vicar at Mokama, a major parish under Patna archdiocese from 1996-1997; director of youth ministry of the archdiocese and professor at St. Mary's Seminary (1998-2003).
He studied licentiate in biblical theology at the University of St. Thomas Aquinas in Rome and doctorate in biblical theology at the University of Innsbruck in Austria.
He served as the secretary to the Patna archbishop for six years until 2015. Since 2015, he has served as the deputy secretary of the Episcopal Council of Bihar, Jharkhand and Andaman. Currently he is working as the diocesan director for Social Work of Patna archdiocese and director of Bihar Social Forum.