China urged the United States to stop "unreasonably suppressing" TikTok on Thursday, after Washington gave the popular video-sharing app an ultimatum to part ways with its Chinese owners or face a nationwide ban.
It came as the UK announced a security ban on the video app on government devices, in line with action by Washington and Brussels.
Britain joins the US and EU in taking an increasingly firm approach towards the platform, owned by the Chinese firm Bytedance, citing fears that user data could be used or abused by Chinese officials.
---
---
The White House was reported on Wednesday to have told the app that it will be banned in the United States if it continues to be owned by the Beijing-based tech firm.
A TikTok spokesperson told AFP that "calls for a ban or divestment are unnecessary," insisting that "the best path forward to addressing concerns about national security is transparent, US-based protection of US user data and systems."
Beijing also hit back against the ultimatum, urging Washington to "stop unreasonably suppressing" TikTok.
"The US has so far failed to produce evidence that TikTok threatens US national security," Chinese foreign ministry spokesperson Wang Wenbin told a regular briefing.
"Data security issues should not be used as a tool for some countries to overstretch the concept of national security, abuse state power and unjustifiably suppress other countries' enterprises," he added.
'Good cyber-hygiene'
The White House last week welcomed a bill introduced in the US Senate that would allow President Joe Biden to ban TikTok over risks the app poses to Americans' sensitive data and national security.
The bill's introduction and quick White House backing accelerated the political momentum against TikTok, which is also the target of a separate piece of legislation in the US House of Representatives.
Appearing tough on China is one of the rare issues with potential for bipartisan support in both the Republican-run House and the Senate, where Biden's Democratic Party holds the majority.
In London, the UK government phone ban, imposed with "immediate effect," follows a risk assessment by experts of third-party apps in relation to sensitive data.
As a result, government devices will only be allowed to access apps on a pre-approved list, which does not include TikTok.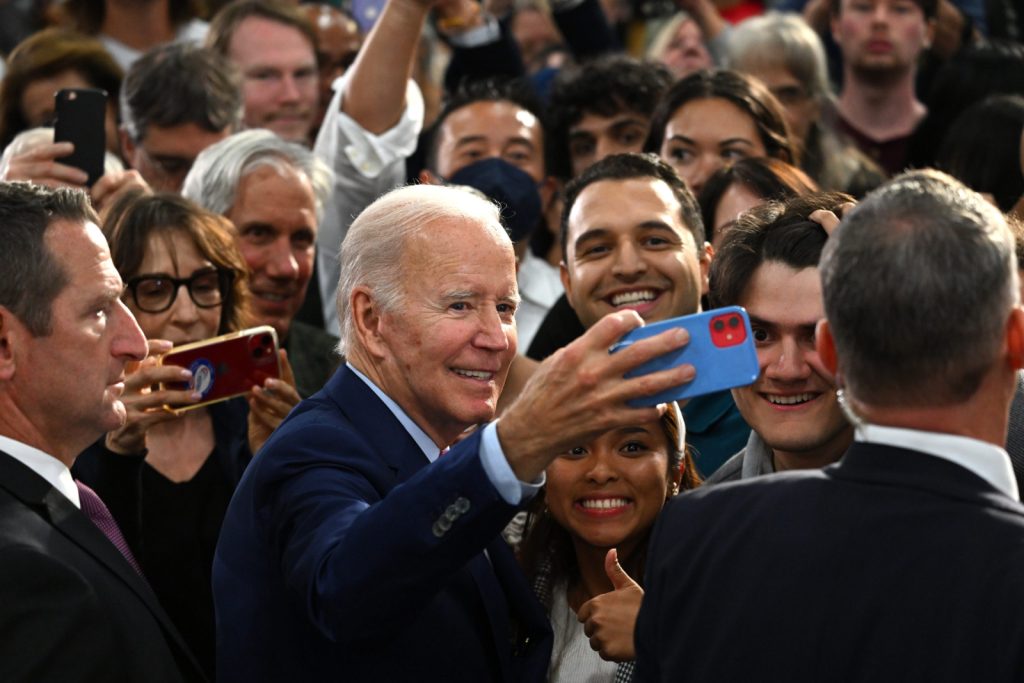 Announcing the move, Cabinet Office minister Oliver Dowden told British lawmakers it was "precautionary" and "good cyber-hygiene."
But it is likely to rile Beijing, following the banning of tech firm Huawei's involvement in the roll-out of the UK's 5G network and several other blocks on Chinese investment in critical infrastructure and firms.
A TikTok spokesperson said it was "disappointed" with the decision and that such bans were "based on fundamental misconceptions and driven by wider geopolitics."
The company "should be judged on facts and treated equally to our competitors", the spokesperson added.
Western bans
TikTok claims it has more than a billion users worldwide including over 100 million in the United States, where it has become a cultural force, especially among young people.
Time spent by users on TikTok has surpassed that spent on YouTube, Facebook, Instagram or Twitter and it is closing in on streaming titan Netflix, according to market tracker Insider Intelligence.
Activists argue a ban would be an attack on free speech and stifle the export of American culture and values to TikTok users around the world.
US government workers in January were banned from installing TikTok on their government-issued devices.
Civil servants in the European Union and Canada are also barred from downloading the app on their work devices.
According to the Wall Street Journal, the US government's ultimatum to TikTok came from an interagency board, charged with assessing risks foreign investments pose to national security.
TikTok has consistently denied sharing data with Chinese officials and says it has been working with US authorities for more than two years to address national security concerns.