Pope Francis has appointed two new bishops of India this month.
Father Joachim Walder has been named auxiliary bishop of Aizawl diocese in the north-eastern state of Mizoram while Auxiliary Bishop John Rodrigues of Poona was elevated as bishop.
Born on April 20, 1956, Father Walder attended the St. Joseph's Seminary in Mangalore in 1973. He was ordained priest on April 26, 1986, at St. Thomas the Apostle Church.
He served in various churches in the north-eastern state of Assam.
---
---
In 1991, he started the St. Joseph's School in Assam's Karimganj district where he became principal.
He was appointed dean of Silchar region in Assam in 1994.
In 2005, he was appointed to the Sacred Heart Church in Kabuganj where after a decade he was able to establish the Sacred Heart Parish.
The 67-year-old priest founded the Holy Cross School of Kabuganj in 2007.
He was dean of Barak Valley Region in the Diocese of Aizawl in 2013. From 2018 until today, he heads the office of Episcopal Vicar of Barak Valley Region.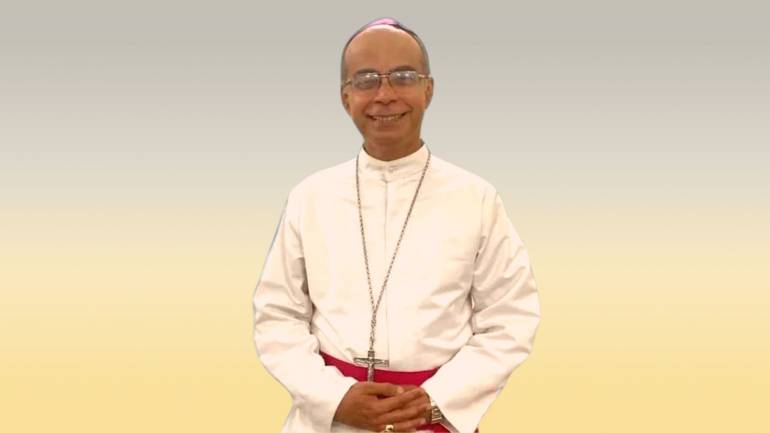 Meanwhile, Auxiliary Bishop Rodrigues takes over from Bishop Thomas Dabre of Poona who resigned at the age of 77.
Bishop Rodrigues was born on August 21, 1967, in Mumbai and was ordained priest on April 18, 1998.
He served as assistant parish priest, professor, dean and rector of St. Pius X College before obtaining a Licentiate in Systematic Theology at the Pontifical Lateran University in Rome in 2002.
Father Rodrigues was appointed Auxiliary Bishop of Bombay on May 15, 2013, and ordained bishop on June 29, 2013.
He is a member of the CCBI Commission for Bible from 2019. He is presently the rector of the Basilica of Our Lady of the Mount, Bandra, Mumbai.