On the serene Sunday morning of September 22, 2013, the All Saints Church in Peshawar welcomed its congregation with familiar rituals and the essence of solace.
Among those who gathered that day were the hopeful youth, attending special theology classes, and preparing to become part of the church's congregation. Little did they know that an unimaginable act of violence would soon shatter the peaceful ambiance.
As the Sunday service concluded with laughter, camaraderie, and families enjoying a special Thanksgiving meal, the youth began making their way back to their theology classes. The church compound was filled with joyous chatter and fellowship, as children played innocently, oblivious to the impending doom.
---
---
In a horrifying instant, a deafening blast pierced the air, quickly followed by another. Two suicide bombers had detonated improvised explosive devices attached to themselves. The church's windows shattered, and bloody chaos engulfed the once tranquil grounds.
The church compound, once a place of congregational celebrations, was now transformed into a scene of horror. Fragments of human bodies lay scattered, burnt faces covered in tar, disintegrated limbs, and pools of blood painted the once-white courtyard with loss and destruction.
Whimpering survivors, searching for their loved ones, faced a harrowing reality as they navigated through the wreckage. The attack on All Saints Church was not just a suicide bombing; it was an assault on the future generations of Peshawar's Christian community.
The heinous act was meticulously planned to instill fear and leave a lasting impression on the community's history and future.
The church, built in 1883, had stood as a symbol of interfaith harmony, promoting unity among people of different religious backgrounds. Its unique architecture, resembling a mosque from the outside, was a testament to the coexistence of diverse faiths in the region.
On that ill-fated day, the church witnessed around 600 worshippers attending the Sunday service. Tragically, 127 innocent lives were lost (though the final number can't be confirmed), and more than 250 were left wounded, marking one of the deadliest blows to Peshawar's Christian community in Khyber Pakhtunkhwa.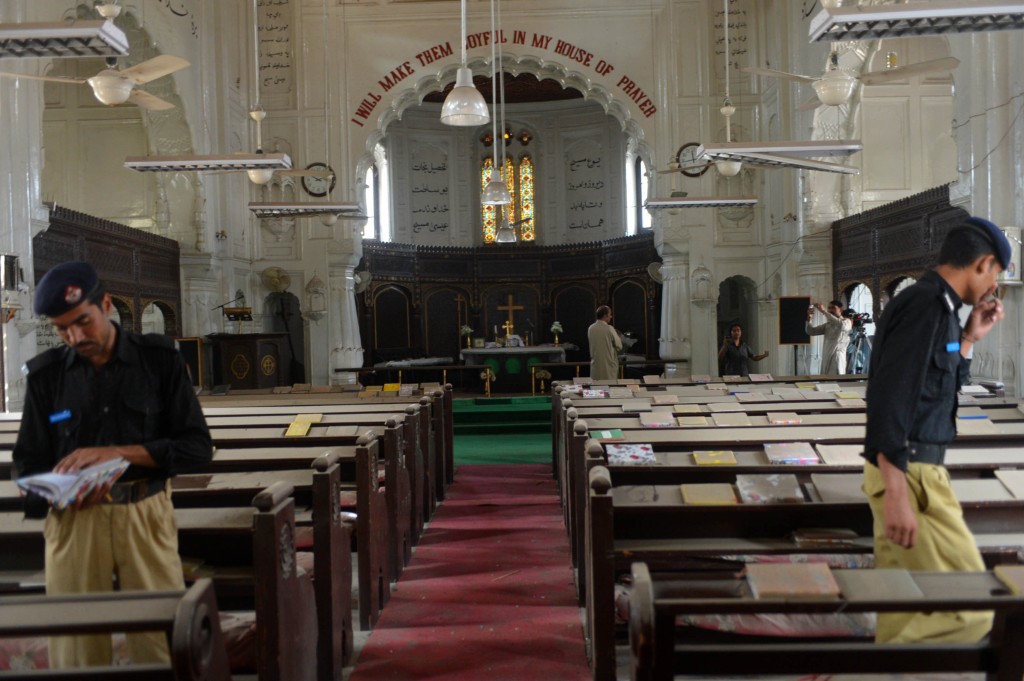 The Pakistani Taliban Jandullah claimed responsibility for the attack, stating it was in retaliation to the U.S. Drone Program. The terrorist group vowed to continue targeting non-Muslims until the drone strikes ceased, propagating fear and chaos among the religiously diverse community.
The aftermath of the attack saw the church, once a symbol of harmony, desecrated with shrapnel and blood, bearing the scars of lingering terror. The building that had witnessed countless thanksgivings now stood as a haunting reminder of the tragedy that unfolded within its walls.
In the wake of the attack, then-Prime Minister Nawaz Sharif condemned the act of terrorism, emphasizing that targeting innocent people went against Islamic teachings. He also contemplated reconsidering peace talks with the Taliban in the wake of this heinous incident.
The devastating impact of the All Saints Church Attack left a profound void in the hearts of the Christian community in Peshawar. Families lost loved ones, children became orphans, and the future of the community seemed uncertain. However, in the face of darkness, a glimmer of hope emerged through the support and compassion of organizations like International Christian Concern (ICC).
SURROGATE PARENTS FOR SUNYA
Sunya, a brave survivor, shares her harrowing experience of a tragic event that changed her life forever. It was a day filled with horror and despair when she and her elder sister rushed to the compound in search of their parents. The scene was unimaginable – bodies, blood, and cries surrounded them, but they clung to a dim glimmer of hope that their parents might still be alive.
As Sunya prayed fervently for her parents' safety, she spotted a familiar face on the ground. It was her mother, but tragically, the lower part of her body was missing. Before Sunya and her sister could fully comprehend the horror, compassionate churchgoers shielded them from the gruesome sight, sparing them the pain of witnessing their mother's mutilated remains.
The siblings pleaded and fought to see their mother, but the well-intentioned people insisted on protecting them from the traumatic sight. Sadly, their father's fate was equally grim, and they received his body a day later, unrecognizable due to the extent of the burns.
Left as orphans, Sunya and her four siblings, all school-going children, faced an uncertain future. The weight of their loss seemed unbearable, and they could not fathom how to continue without their parents' love and guidance.
Their youngest sister, only seven years old, miraculously survived due to a twist of fate. Sunya's mother had sent her to the church building just before the blast, sparing her from the tragic events that unfolded.
In the months following the bombing, ICC launched an education program supporting the children severely affected. The goal of this program was, and is to this day, to support the education of children who would have been forced to drop out of school due to the effects of the bombing.
Sunya expressed, "When all other relatives seemed unable to help, ICC came to our rescue, offering support and care when we needed it most. ICC took on the role of surrogate parents, ensuring that we could continue our education and rebuild our lives''
With ICC's unwavering support, Sunya and her three siblings completed their schooling, and even after a decade, ICC continues to stand by them. Sunya and her brother Shahan are now enrolled in bachelor's programs at the university, with ICC's Generation Transformation program covering all their educational expenses. Sunya's younger sister is also receiving support for her education, all thanks to ICC's dedication to their well-being.
Sunya and her family pray fervently for ICC's prosperity and success in helping others, just as they have helped them through their darkest times.
A VESSEL OF GOD'S COMPASSION
Robin's family endured a living hell that scarred them for several years. Robin, a mere 15-year-old at the time, along with his 7-year-old brother Azfar, witnessed the horrifying event unfold in their own church compound. As explosions tore through the air, the young brothers clung to each other, surrounded by severed bodies and chaos.
The impact of the bombings was devastating. Robin sustained multiple fractures, confining him to a wheelchair for months, preventing him from appearing in his board exams that year. Azfar, though physically injured, suffered from deep emotional trauma, haunted by the horrifying image of the church turned into a graveyard before his eyes. Their father bore the brunt of the tragedy, his body riddled with ball bearings and tar, leading to a brain stroke that left him partially paralyzed and suffering from amnesia and aphasia.
Robin's father's condition deteriorated further with gangrene developing on his right leg, requiring amputation. However, the cancerous cells continued to grow, causing immense pain and suffering despite numerous operations. Amid their father's battle for survival, their mother made a difficult sacrifice, giving up her career to care for him and their children.
Financially burdened and with no other source of income, the family's hope rested solely on their father's recovery. In these dark times, ICC emerged as a beacon of hope. The organization stepped in to support the educational expenses of Robin and Azfar, enabling them to continue their studies despite the family's challenging circumstances.
Thanks to ICC's Generation Transformation Program, Robin graduated as a software engineer, while Azfar is now on the path to pursue his career in computer engineering after being admitted to a university. For Robin's mother, ICC was a blessing in disguise, providing her sons the opportunity to study in well-reputed educational institutions despite the prevailing inflation and financial struggles.
Robin's mother expresses, "Even in times of crisis, God provides a way for his people, and ICC served as a vessel of God's compassion and support for our family during those trying years."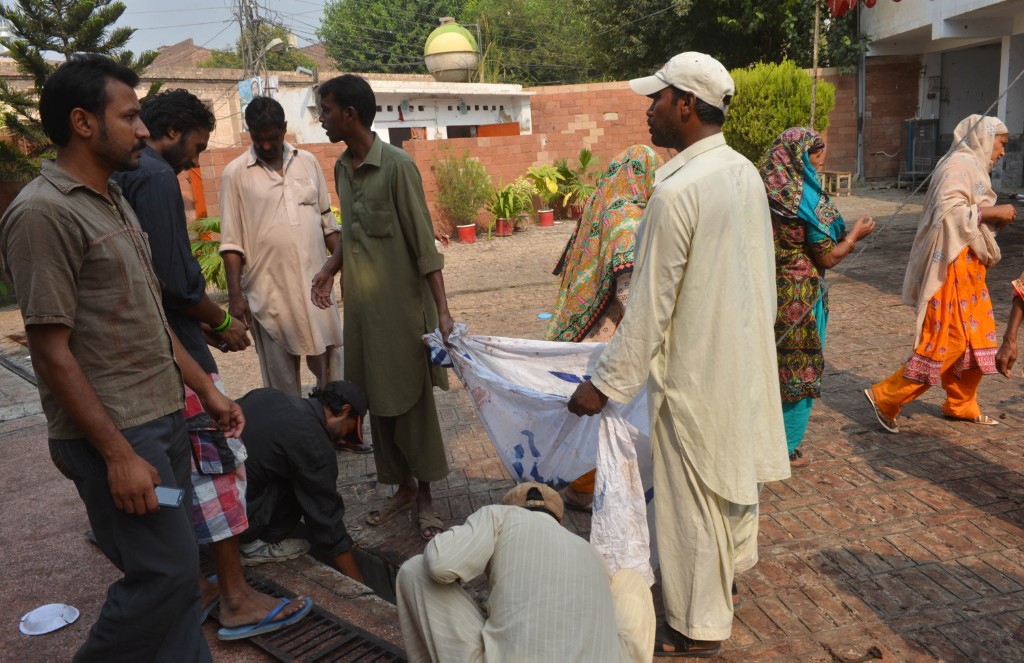 A DIVINE BEACON OF HOPE
Noreen a resilient young survivor, emerged from the ashes of devastation with a story of hope and transformation. On that fateful day, she, her two sisters, and mother found themselves at the church. Fate took a cruel turn when Noreen left for her class, leaving her family behind in the church compound.
As she settled into her classroom, a deafening explosion ripped through the air, shattering the peaceful surroundings. Before Noreen could process the gravity of the situation, a second lethal weapon detonated, sending shock waves of chaos and terror through the vicinity.
Filled with dread and a desperate need to ensure her family's safety, Noreen rushed back toward the church compound. The scene that greeted her was nothing short of a nightmare. Bodies lay strewn on the ground, their lives snuffed out in an instant. Blood, fire, and unimaginable devastation painted a grim tableau.
Summoning every ounce of courage, Noreen ventured forth, braving the haunting sight of the deceased and dismembered. Fear gnawed at her heart, for she knew not what fate had befallen her loved ones. But even in the darkness, a glimmer of hope ignited within her when she spotted her elder sister, alive but grievously injured.
Noreen continued her search, and her prayers were answered when she found her younger sister and mother, both battered and wounded, but alive. The timely assistance of medical professionals had saved them from the brink of death. Her younger sister's skin had been torn from her right shoulder, and her mother had endured a life-saving laparotomy while her elder sister lost her right leg.
While her family's injuries were severe, their survival became a beacon of hope for Noreen. The will to live burned stronger in her heart, and she knew she had to embrace the opportunity to rebuild their lives.
In the aftermath of the tragedy, Noreen became a beneficiary of ICC's Generation Transformation Program. Noreen's dream of becoming a fashion designer took shape. The program offered her access to quality education and training, propelling her toward her graduation in September 2023–10 years after uncertainty plagued her future.
Noreen, a grateful beneficiary of ICC's Generation Transformation Program, expressed her heartfelt appreciation, stating, "Thanks to ICC, I was able to fulfill my dream of pursuing a bachelor's in Fashion Designing. [ICC] entered our lives like a divine beacon of hope, guiding us through our darkest times with the care and support of a compassionate hand. We are forever grateful to God for sending ICC into our lives."
STANDING BY SMITH
Among the dead were the parents of Smith, who at the time was in third grade. ICC has been paying for his education and acting as his guardian ever since.
He starts college this year, as he aspires to be a medical nurse.
"I miss my parents a lot, but at the same time, I want to be strong for my younger brother, Musa. I want him to get a good education and live a dignified life as I dream of it," said Smith.
Smith is now part of ICC's Generation Transformation, where we will pay for his college tuition.
"Often, I keep thinking of God's strange plans. He took my parents to heaven, but He gave me ICC to take care of me, stand with me, to strengthen me, and to build my future," said Smith. "I have learned a lot from ICC on how to love others and engage in charity work. I would love to follow ICC's footsteps in the future if I could."
THIRTY CHILDREN UNDER ITS WING
In the aftermath of the tragic All Saint Church attack, International Christian Concern recognized the dire situation faced by Peshawar's Christian community. With children losing parents and families losing their sole breadwinners, the future of these youngsters hung in the balance. ICC stepped forward to ensure that these young lives would not be lost to illiteracy.
Taking 30 children under its wing, ICC covered their complete educational expenses through its Peshawar schooling program. Over a decade later, ICC remains true to its promise. The impact of ICC's unwavering support is evident in the success stories it has fostered, with Robin, a victim of the All Saint Church attack, proudly graduating as a Software Engineer in August 2022. Four more students are set to graduate this year, each venturing into different fields.
The dedication and commitment of ICC have been a shining light in the lives of these children and families, pulling them out of the depths of despair and giving them hope for a better future.
The All Saint Church bombers devastated Peshawar's Christian Community by leaving many orphans behind. However, ICC stepped in as a surrogate parent, providing education and support through its Peshawar Schooling and Generation Transformation program, rebuilding the community's future.