The bombing of a Catholic cathedral in the town of Jolo in the southern Philippines in 2019 has brought Christian and Muslim residents of the island province closer.
An Oblates missionary priest, however, said families of the Jan. 27, 2019 bombing victims are still waiting for justice.
At least 26 people were killed and 166 others were injured when powerful bombs exploded inside the Mount Carmel Cathedral in Jolo town, a known stronghold of the Abu Sayyaf militant group.
Philippine authorities said an Indonesian couple with links to the so-called Islamic State carried out the suicide attack.
"One year is like yesterday for those who lost their loved ones," said Father Romeo Saniel, OMI, apostolic administrator of the Vicariate of Jolo.
"No words we offer or deeds we do can ever truly remove the pain of their absence," said the priest in his message for the one-year anniversary of the attack.
Father Saniel noted that Muslims and Christians around the world have condemned the act of terror.
"The victims still demand justice," he said. "Concerned Christians and Muslims cry out 'Never again'," said the priest.
The observance of the anniversary of the bombing this year has been organized under the theme: "Keeping their memories alive."
Father Saniel said Pope Francis has sent his sympathies and instructed church leaders in the vicariate to care for all victims.
"Make them feel that the Church will never abandon them," the priest said, quoting the pope.
"This tragedy should not destroy the harmonious relations between Muslims and Christians in the area," he added.
Some six months after the bombing, Church leaders led the inauguration of the newly renovated Mount Carmel Cathedral of Jolo.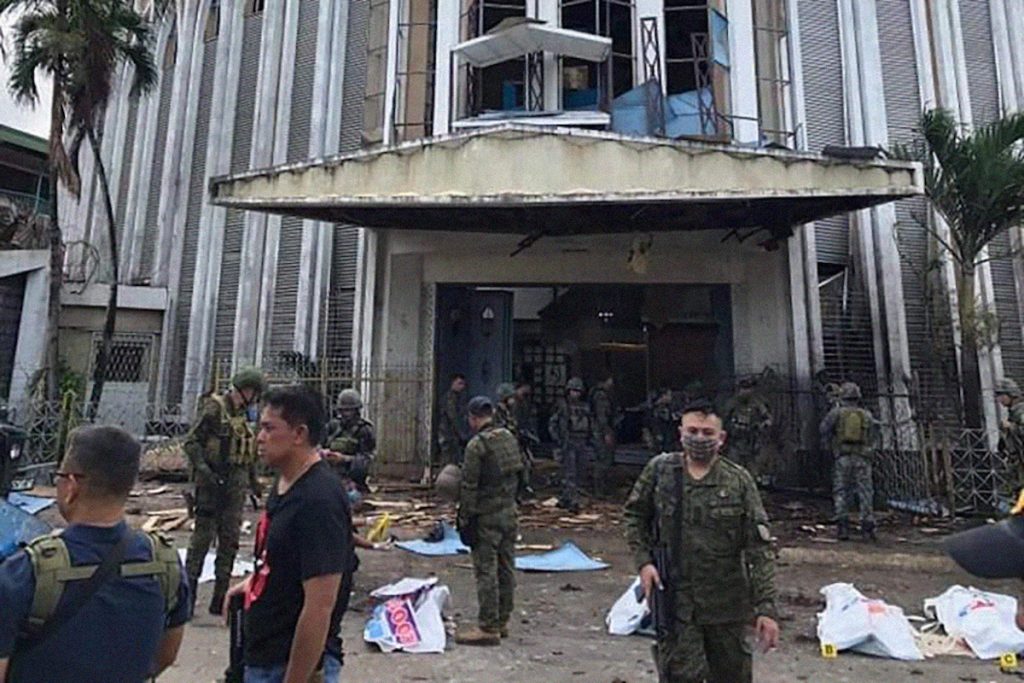 The Vicariate of Jolo also aided victims of the bombing through cash assistance, hospital car, trauma healing, scholarships, and housing.
Owing to the deadly bomb attack, Father Saniel said the people have strengthened inter-religious dialogue in the province, resulting in harmonious relationships and religious tolerance.
Seminars on countering violent extremism, activation of interfaith councils, and joint celebrations during Ramadan and Christmas are among the activities Christians and Muslims have jointly participated in.
"The steadfast love and faithfulness of the victims has been our inspiration for the past year," said the priest.
He said that even as people mourn, "they summoned the strength to carry on, which reminds us that together as Christians and Muslims, there is nothing we cannot overcome."
The bombing of the cathedral was one of the deadliest attacks in the southern Philippines and occurred despite an earlier declaration of martial law in the region.
The country's Catholic bishops condemned the "act of terrorism" and called on Christians to join hands with all peace-loving Muslims to combat violent extremism.