A group of human rights activists in Germany decried what they described as "the continuously worsening human rights situation in the Philippines."
The Germany-based NGO Philippinenbüro on Monday, August 16, marked the first anniversary of the killing of Filipino human rights defender Zara Alvarez with a protest action by the river Rhine near the Cologne Cathedral.
"One year after her brutal death, nobody has been held accountable. Instead, many more human rights defenders and activists were harassed, threatened, and killed," read a statement from the Germany-based NGO Philippinenbüro.
---
---
---
Alvarez, a human rights defender, activist, and single mother, was killed near her apartment in the central Philippine city of Bacolod on August 17, 2020, by still unidentified assailants.
Before her death, Alvarez had been threatened, harassed, and tagged as a "terrorist" by authorities.
In 2012 she has been imprisoned on what activists said are "false and fabricated charges." She was later acquitted for lack of evidence.
The Philippinenbüro said the Philippines has become one of the deadliest countries for human rights defenders under the administration of President Rodrigo Duterte.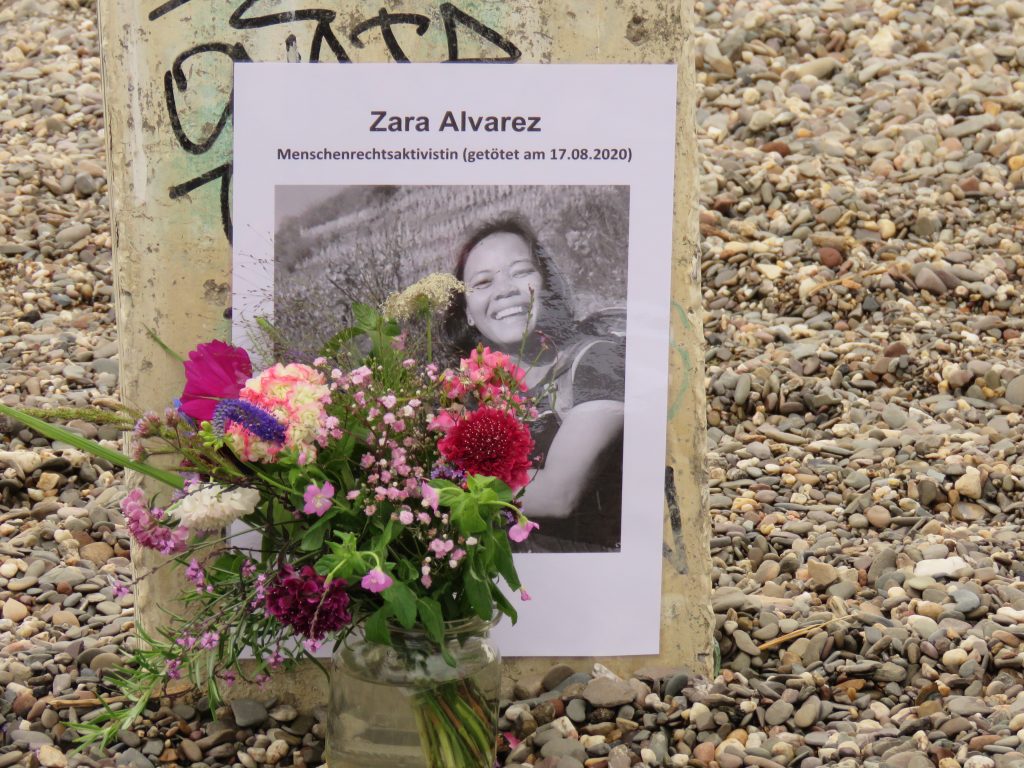 Human rights groups have documented at least 242 incidents of killings of rights activists and journalists since June 2016 when Duterte came to power.
"The numbers of these killings are rising, and we fear that they will still continue to rise," said the group in its statement sent to LiCAS.news. "Each killing is one too many!" it added.
The group said that under the guise of "counter-insurgency" and "through the omnipresent political vilification of critical voices," the Philippine government and its security forces cracked down on human rights defenders, civil society members, lawyers, journalists, environmental advocates, indigenous people, and even church and social workers.
It added that the country's new anti-terrorism law, which was enacted in July 2020, "is yet another means of this crackdown."
The group said that because of the "broad definition of terrorism" under the law, "it dismantles legal proceedings for the protection of defendants and serves to legitimize repression, violence, and even extra-judicial killings against civil society members and human rights defenders."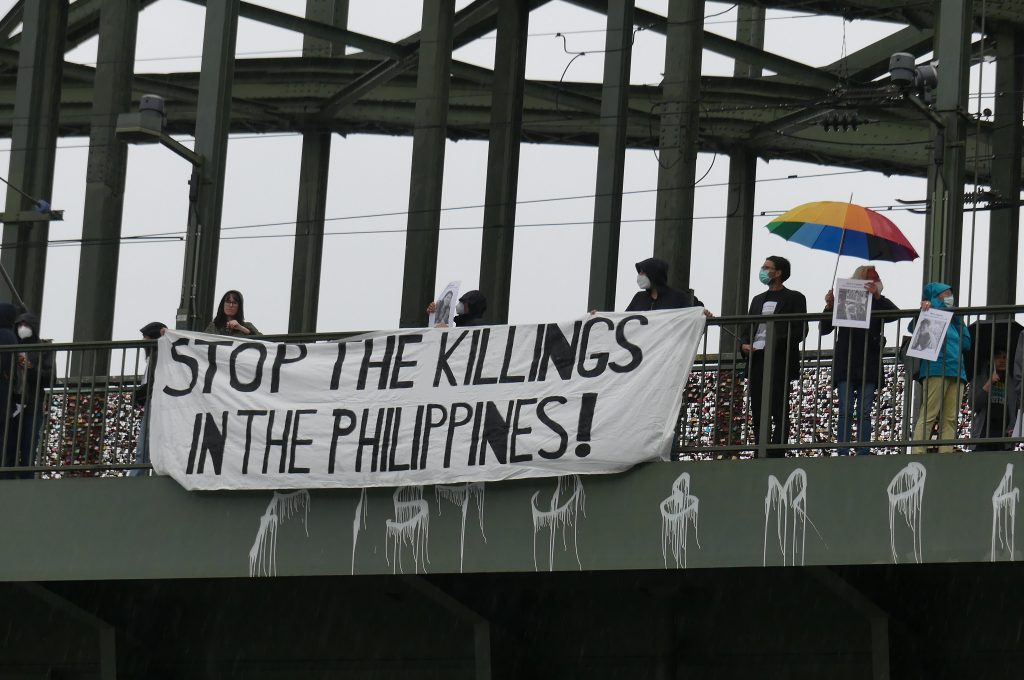 The Philippinenbüro called on the government to:
intensify the investigation into the murder of Alvarez and other extrajudicial killings;
hold the perpetrators and all parties involved in the crimes accountable
publicly condemn and end intimidation, criminalization, threats, and violence against human rights
withdraw the Anti-Terrorism Law of 2020
They also urged the German government and the European Union to "publicly condemn human rights violations in the Philippines … and demand the end of impunity for severe human rights violations," among others.