The Chinese government is considering amending its new "three-child policy" to allow couples to have four or more children without facing punishment, state media reported.
A draft amendment to the Population and Family Planning Law submitted to the standing committee of the National People's Congress (NPC) on Aug. 17 removes any punishment for having four or more children, state news agency Xinhua reported.
If passed, the amended law will quietly remove upper-level limits on how many children couples can have, although the official policy of the ruling Chinese Communist Party (CCP) is to encourage couples to have three children.
---
---
---
The CCP unveiled new plans at the end of May 2021 to boost flagging birth rates and reverse population aging, raising the official limit on the number of children per couple from two to three.
The change came five years after the CCP scrapped a historic policy limiting most couples to just one child, which gave rise to decades of human rights abuses, including forced late-term abortions and sterilizations, as well as widespread monitoring of women's fertility by officials.
The amendments to the law were discussed at a May 31 Politburo meeting on "Optimizing Fertility Policies to Promote Long-Term and Balanced Population Development."
The Politburo concluded that "education and guidance should be provided to promote marriage and family values among marriage-age young people," adding that tax and housing incentives would also be in the pipeline for couples wanting to have children.
Among the support measures planned by the government include improvements to prenatal and postnatal care, a universal childcare service, and reduced education costs for families.
The government has since issued a ban on after-school and vacation tutoring, in a major blow to the private tutoring industry.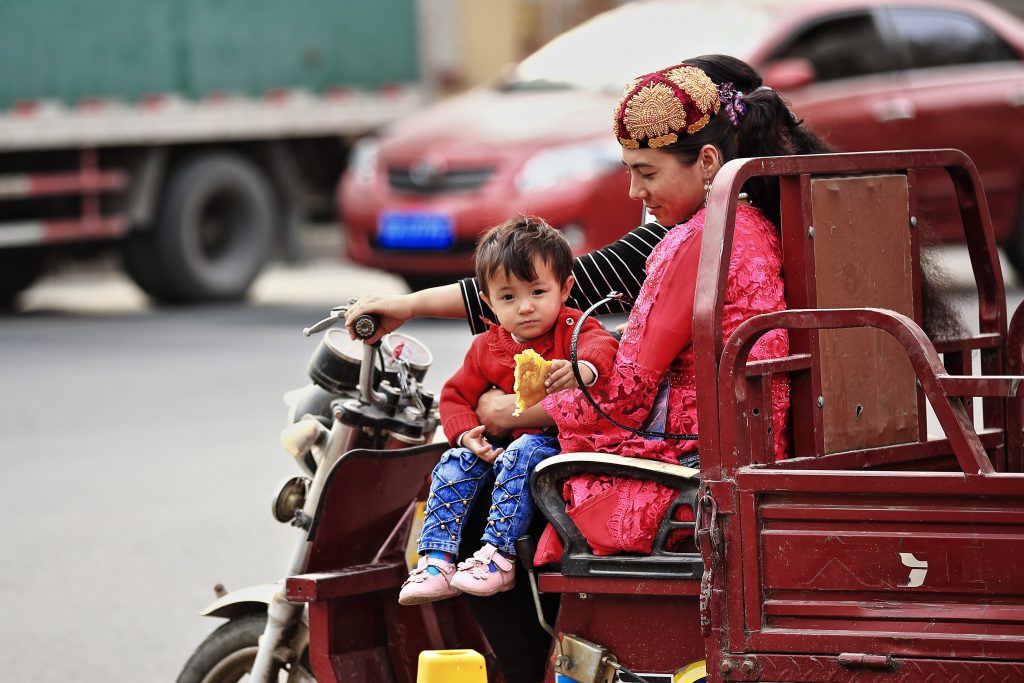 Crushing education costs
China implemented its infamous "one-child policy in 1979, fearing a massive population explosion. But its fertility rate stood at around 1.3 children per woman in 2020, compared with the 2.1 children per woman needed for the population to replace itself.

Raising children in China is a costly business, with parents stretched to find money for even one child's education. While state-run schools don't charge tuition until the 10th year of compulsory education, they increasingly demand nominal payments of various kinds, as well as payments for food and extracurricular activities.

There are signs that the people who do most of the mental, physical, and emotional work of child-bearing and raising may not readily step up to solve the government's population problems, however.

In a poll posted to the official Xinhua news agency account on the Weibo social media platform after the announcement, 29,000 out of 31,000 respondents said they wouldn't consider having more children.

Beijing resident Ye Jinghuan said the thought that families would be prepared to have four or more seemed absurd to her.

"Basically, city-dwellers are unlikely to be having four kids," Ye said. "It's very rare, and is usually to do with accidents or the mother's medical condition not allowing an abortion."

"Most of the people in my social circle have one or two, but mostly one."

"If you have a fairly high annual income, you can afford a nanny," Ye said. "It's pretty expensive raising a kid in a city, where a single can of milk powder costs 300 yuan."
Population as weapon?
According to Xinhua, the Aug. 17 meeting of the NPC standing committee reviewed several draft amendments to current family planning law.

Among them are proposals to delete articles 41 and 42 of the Population and Family Planning Law.

Article 41 provides for fines to be paid to the state for every birth in excess of current limits, while Article 42 provides for administrative punishments and workplace disciplinary action for anyone breaching current limits.

However, it was unclear whether all family planning bureaus would be forced to stand down if the amendments are passed.

Zhang Jianping, a current affairs commentator in the eastern province of Jiangsu, said the state has no business telling people how many children they can have.

"Family planning rules infringe on human rights and should be abolished," Zhang said. "Family planning policies are a form of administrative intervention, which is unconstitutional."

Yang Haiying, a lecturer at Japan's Shizuoka University, said the CCP still regards the Chinese population as a strategic advantage.

"They have realized that their population is their greatest weapon, and they want more people around to obey them," Yang said.
Copyright © 1998-2020, RFA. Used with the permission of Radio Free Asia, 2025 M St. NW, Suite 300, Washington DC 20036. For any commercial use of RFA content please send an email to: [email protected]