A Christian refugee was denied burial in a Rohingya refugee camp in Cox's Bazar in the southeast coast of Bangladesh near the border with Myanmar.
Muslim Rohingyas refused the burial of the Christian refugee, identified as Mohi Uddin, in the Kutupalong refugee, said a report on AsiaNews.
The report said it took about 30 hours for the body to be buried in a Christian cemetery in the nearby town of Chattogram through the help of a local Baptist Church.
"Mohi Uddin died of illness, but we could not bury him in the Kutupalong cemetery due to a Muslim protest," said Peter Saiful, pastor of Bethel Church in the refugee camp.
---
---
---
"The camp manager and the [United Nations] staff tried to solve the problem but couldn't," said Saiful in an interview with AsiaNews.
"For the first time we buried the body of a Rohingya Christian in another district due to the opposition of Muslims, even if for years the bodies of all the faithful were buried together," he said.
Rashedul Islam, head of the refugee camp, confirmed the incident, which took place on August 29.
"Muslims made a barrier and we were forced to contact another church," he was quoted as saying by AsiaNews.
There are currently about 200 Christian Rohingya families in the refugee camp in Cox's Bazar. Many, however, hide their being Christians for fear of persecution by the Muslims.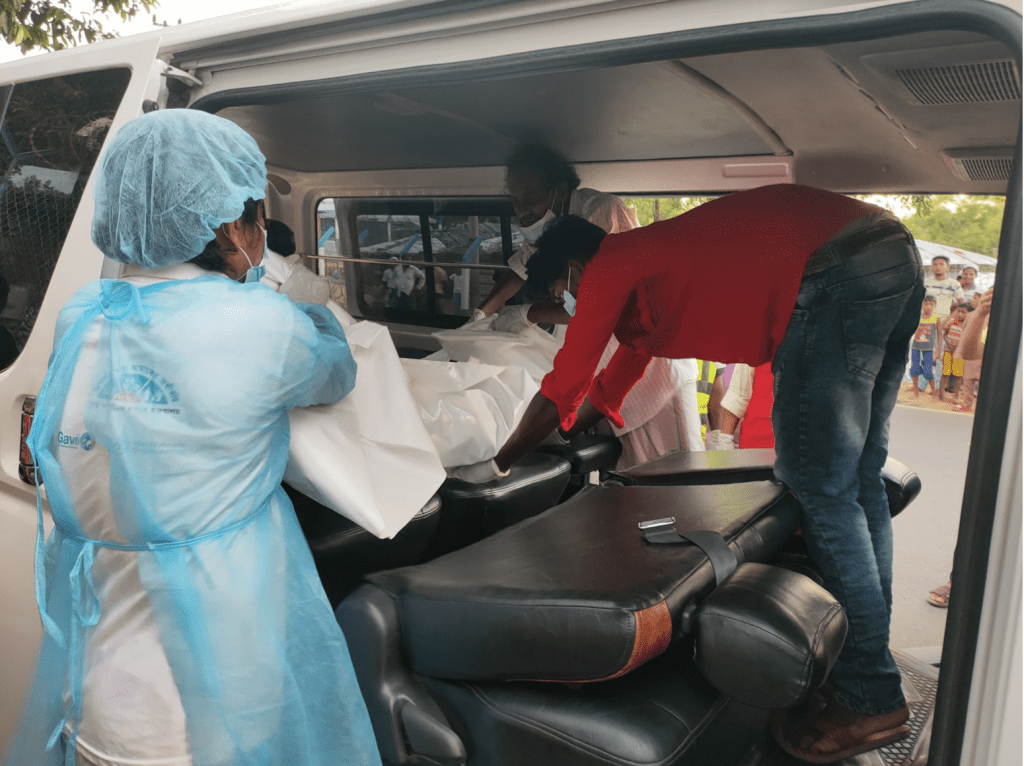 Meanwhile, Bangladesh's Foreign Minister AK Abdul Momen on Tuesday called the attention of the international community over its responsibility in pursuing justice for the Rohingyas in Myanmar.
In a meeting with UN High Commissioner for Human Rights Michelle Bachelet Jeria in Geneva, the Bangladeshi official stressed his country's commitment to promoting safe, dignified and voluntary return of Rohingyas to Myanmar.
Bangladesh continues to bear the burden of over 1.1 million Rohingyas as no repatriation took place over the last four years amid "lack of initiative" from the Myanmar side and "inadequate steps" by the international community.
The last exodus of Rohingyas began on August 25, 2017, when violence broke out in Rakhine, forcing thousands of Rohingyas to seek shelter in Bangladesh.
Bangladesh had handed over a list of 840,000 Rohingyas to Myanmar for verification, but the verification process by the Myanmar side was very slow.
Repatriation attempts failed twice in November 2018 and August 2019 amid Rohingyas' lack of trust in the Myanmar government, said a report on The Daily Star.
Bangladesh and Myanmar signed a repatriation deal on November 23, 2017.
On January 16 the following year, the two countries inked a document on "Physical Arrangement," which was supposed to facilitate the return of Rohingyas to their homeland.