One in seven, or about 14 percent of 15- to 24-year-olds in India have often felt depressed, especially during the pandemic, says a report released by the United Nations Children's Fund.
The UNICEF report "The State of the World's Children 2021 – On My Mind: Promoting, Protecting and Caring for Children's Mental Health" notes that the pandemic brought serious concerns about the mental health of children worldwide.
"Many children are filled with sadness, hurt or anxiety," reads the report. "Some are wondering where this world is headed and what their place is in it."
---
---
---
"Indeed, these are very challenging times for children and young people, and this is the state of their world in 2021," it adds.
In India, mental health problems have become frequent among children, admitted Federal Health Minister Mansukh Mandaviya during the release of the UNICEF report in New Delhi on October 5.
"Today, parents are not able to give enough time to their child, so we need to talk about mental health," said the minister.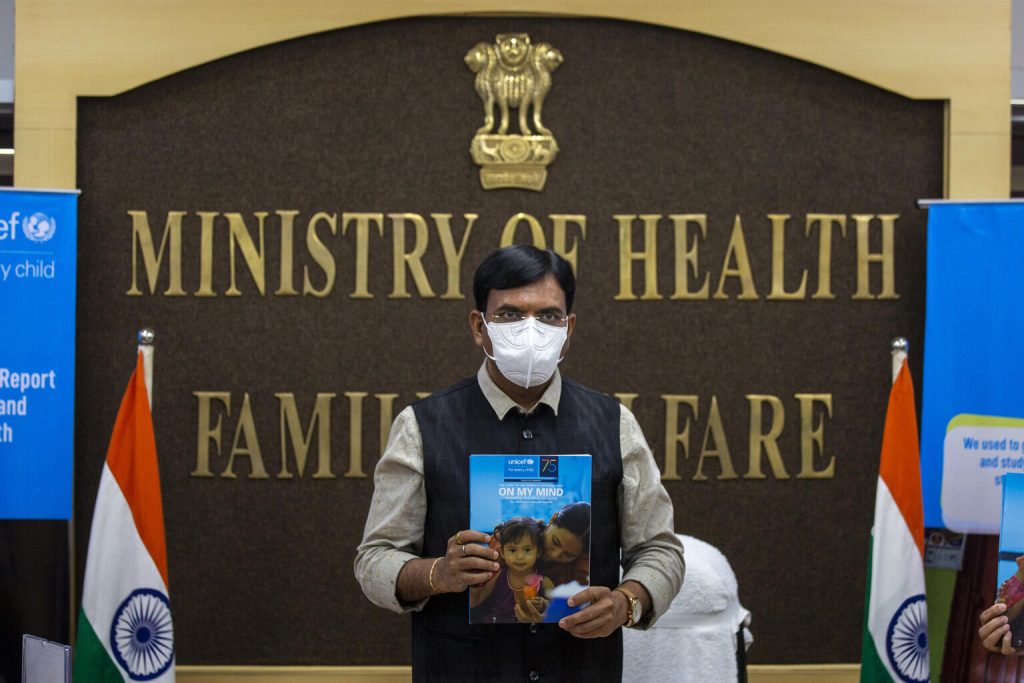 Father Savarimuthu Shankar, spokesman of the Archdiocese of Delhi, admitted that the mental health situation not only of children but also of adults should be looked into, especially during the pandemic.
"In nuclear families where both parents are working, [parents] tend to fulfill only the material needs of children," said the priest.
"Often the behavior of children are ignored until it becomes a major problem," he said.
Father Shankar said Catholic schools and colleges have counselors, but more measures should be taken to educate parents, teachers, and children on the issue.
Father George Kannanthanam, secretary of the Catholic Health Association of India, said his organization is coming out with strategies to deal with the issue across the country.
"With the pandemic and the increasing mental health concerns, [the association] will chalk out better ways to meet the need," he said.
The UNICEF report estimates that more than 13 percent of adolescents around the world aged 10–19 live with a diagnosed mental disorder as defined by the World Health Organization.
It represents 86 million adolescents aged 15–19, and 80 million adolescents aged 10–14.
About 89 million adolescent boys aged 10–19 and 77 million adolescent girls aged 10–19 live with a mental disorder, says the report.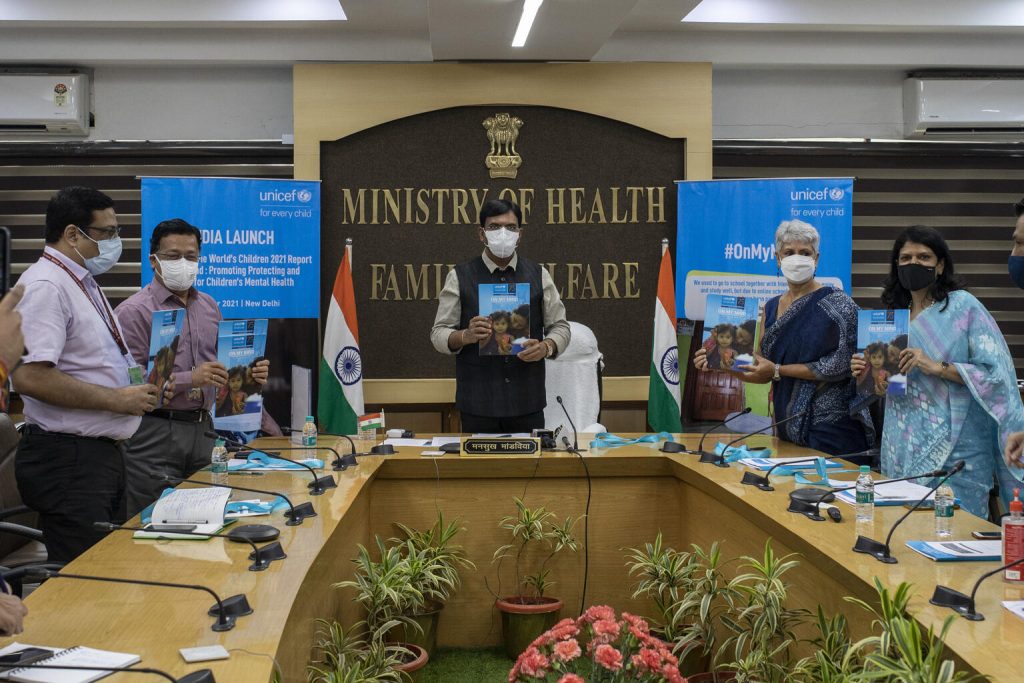 A survey conducted by UNICEF and Gallup in early 2021 found that only 41 percent of young people between 15-24 years of age in India said it is good to get support for mental health problems, compared to an average of 83 percent for other countries.
The proportion ranged from almost one in three in Cameroon, one in seven in India and Bangladesh, to as low as one in ten in Ethiopia and Japan.
Across 21 countries, the median is one in five young people.
Anxiety and depression make up about 40 percent of diagnosed mental disorders. The others include attention deficit/hyperactivity disorder, intellectual disability, bipolar disorder, eating disorders, autism, schizophrenia, and a group of personality disorders.
Mandaviya said Indian families should encourage children to talk freely and have a dialogue to address any emerging mental health issues early.
"It is important that in families all the members sit together and parents must treat their children as friends," said the Indian official.
He said families should ensure a "free dialogue" and parents should "observe closely" changes happening in their children's behavior.
He said school teachers also have important roles to play in the development of children because they have major impacts on them.
"Orientation and training classes should be organized for teachers, and understanding mental health issues among children should be made part of their training curriculum," said Mandaviya.
"Teachers should be trained to identify symptoms of emerging mental health issues among children and refer them to psychiatrists for treatment or counseling so that their problems can be addressed early," he added.
Yasmin Ali Haque, UNICEF representative in India, said children these days "have been through a challenging time."
"They have witnessed suffering and uncertainties in the ongoing pandemic that no child should have to see," she said, adding that many are also at a higher risk of neglect and abuse having lost parents.
The report calls for urgent investment in child and adolescent mental health across sectors.
"We all must work to help break the silence around mental health – challenge stigmas, raise mental health literacy and ensure the voices of young people are heard, and especially those with lived experience of mental health challenges," said Henrietta H. Fore, UNICEF executive director.