A parish in the Philippine Diocese of Lucena in Quezon province, south of Manila, showed its opposition to a coal-fired power plant project during a prayer rally on Friday, October 15.
Priests, pro-environment activists, fisherfolk, and young people joined the activity to show resistance to the 1,200 MW coal-fired power plant project of Atimonan One Energy in Atimonan town.
The project is a wholly owned subsidiary of the Manila Electric Company.
The event titled "Panalangin ng Bayan para sa Kalikasan (Community Prayer for the Environment)" was held to mark the sixth anniversary of the issuance of an Environmental Compliance Certificate to the proposed plant.
---
---
---
"Coal has been poisoning Quezon for years," said Father Warren Puno, parish priest of Atimonan and director of the Ministry of Ecology of the Diocese of Lucena.
"We've seen the effect it had on other towns like Pagbilao and Mauban, and can say for certain that we want no more of it for our people," said the priest.
He said the climate crisis "makes it clear that the use of coal and all other fossil fuels needs to end."
"The cry of the Earth and of affected communities against coal is deafening, and [the Atimonan One Energy project] has to stop pretending it could not hear it," said Father Puno.
The province of Quezon is home to 2.2 GW of operating coal power plants. Until recently, the province had a coal pipeline that could spike its installed coal capacity to over 5 GW.
People's opposition to the projects have already forced several proposed coal projects in the province to be cancelled.
"We hope [the Manila Electric Company] could take the past six years as a lesson and abandon its coal plans," said Jay Lim, project manager at local environmental protection group Tanggol Kalikasan.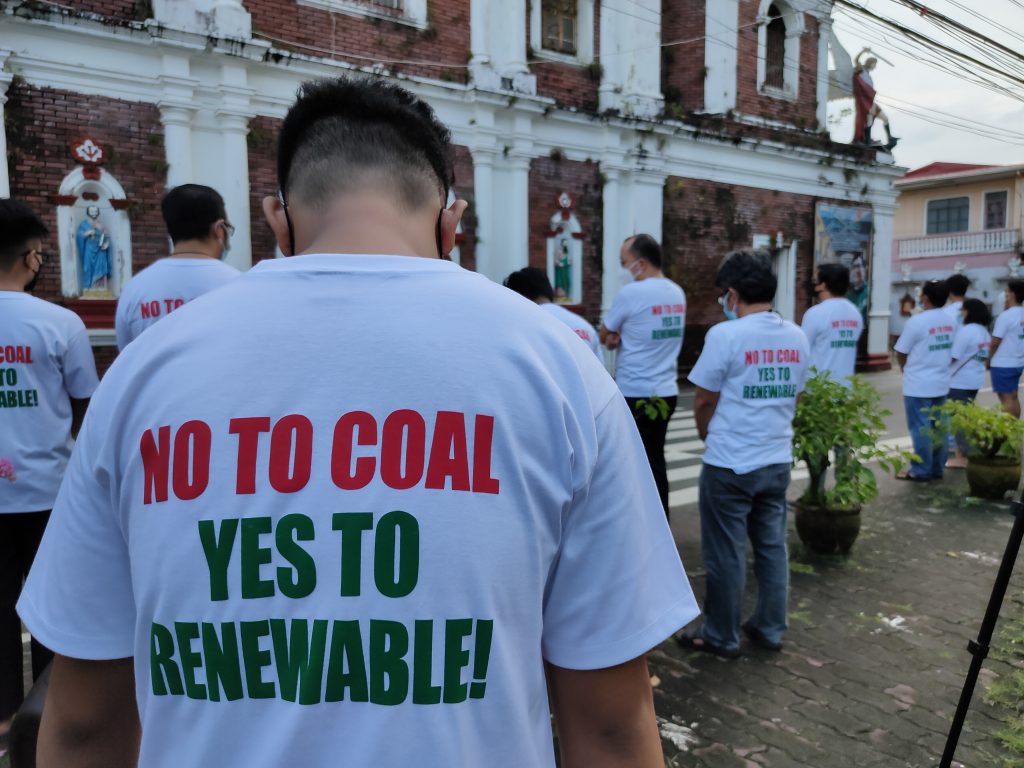 Quezon residents, church representatives, and civil society groups have file a complaint against the project at the Environment department in 2019 for failure to meet environmental and community education requirements.
Last year, the groups also called for the withdrawal of the project's Environmental Compliance Certificate
"Six years have passed since the project was given an [Environmental Compliance Certificate], and it is more than reasonable to assume that much has already changed in the baseline characteristics considered to evaluate the project's potential impacts and mitigation measures," said Avril De Torres, head of the Research, Policy, and Law Program of the Center for Energy, Ecology, and Development.
"In this amount of time, many climate science findings also came out that make it clear any new coal means trouble especially for climate-vulnerable groups," she added.