Minority groups in Bangladesh — Hindu, Buddhist, and Christian — staged a hunger strike to show solidarity with the Hindu community that has been attacked by Muslim radicals in the past weeks.
Reports said that from October 13, during the country's Durga Puja holidays, at least seven people died in sectarian clashes while hundreds of houses were burned.
"Please stop the persecution of the Hindu community," said Hindu leader Neem Chandra Bhowmik in a report on AsiaNews.
"The government should guarantee our security," he said.
---
---
---
The attacks on the Hindu community was triggered by the display of an image of a Koran on the foot of a statue of a Hindu deity.
The photo circulated on social media, causing protests from Muslims who attacked the homes and places of worship of Hindus.
It was later learned that a Muslim extremist identified as Iqbal Hossain, now in police custody, disseminated the photograph.
"We want justice for our brothers and sisters, and we ask the government to put a stop to the propaganda on Facebook, which has favored a return of sectarian violence," said Hemanta Corraya, secretary of the Christian Association of Bangladesh.
"The voice of religious minorities has not been raised in parliament," said Nirmol Rozario, president of the Hindu Buddhist Christian Unity Council.
"If religious minorities leave the country, even the government risks disappearing and giving way to sectarian violence," he added.
He said that not only minorities are at risk, "but also those who believe in secularism and have a progressive vision."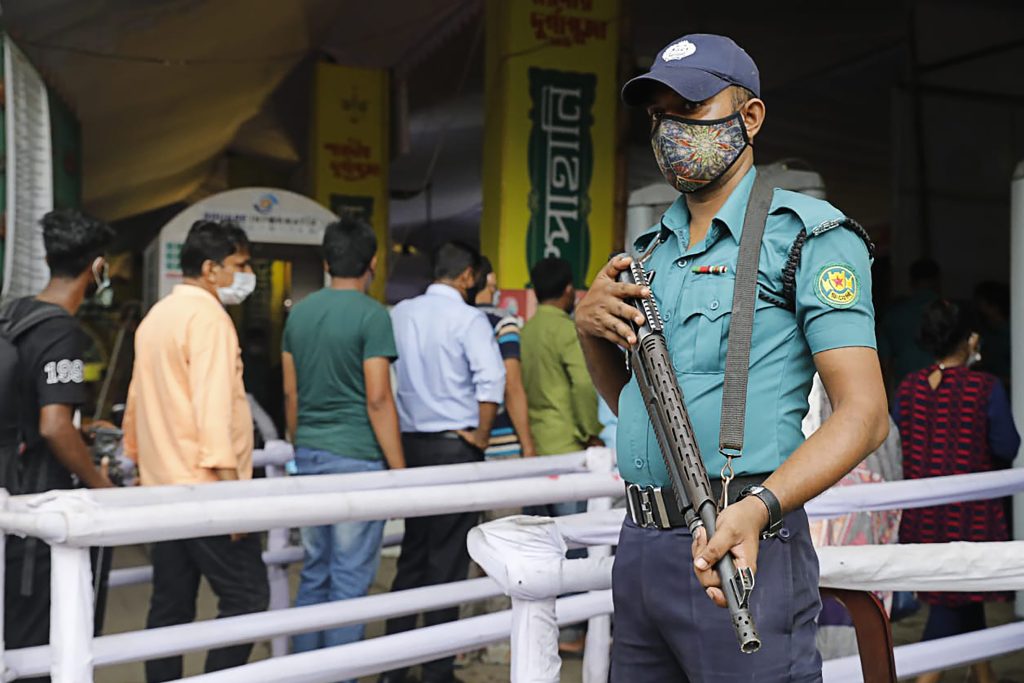 Rozario called on secular parties in Bangladesh to unite against those who fuel division in the country.
Hindus, who make up some 10 percent of Bangladesh's 169 million population, have faced sporadic violence in recent years, often sparked by rumors spread on social media.
Mobs vandalized at least five Hindu temples and attacked property in 2016 over a Facebook post mocking one of Islam's holiest sites.
The Durga Puja, which is being celebrated at more than 32,000 makeshift puja mandaps in Bangladesh, culminates with devotees immersing the idol of the goddess Durga in a river.