Environmental human rights defenders and faith-based groups vowed to actively campaign for the election of "pro-people and pro-environment" candidates in next year's Philippine elections.
In a media briefing on Thursday, October 28, the groups said they will engage in the elections by exposing corporate donors from the mining industry who fund political parties and candidates.
Jaybee Garganera, national coordinator of Alyansa Tigil Mina, said "politicians funded by mining companies are already compromised."
He said that "when elected, these candidates will certainly repay their political debt and push for the agenda of large-scale mining at the expense of the public they are sworn to serve."
---
---
---
Garganera said that along with candidates who have mining corporate backers, the green alliance will also actively dissuade the public from voting for politicians who have had vested interests in the extractives industry.
He cited presidential candidate Ferdinand Marcos Jr. whose family partly owns the Marcopper Mining Corporation, said Garganera.
"We remember and will never forget the destructive legacy of the Marcoses. We won't allow them to further entrench themselves in power and enrich themselves," he said.
Bishop Jose Colin Bagaforo, head of the social action body of the Catholic Bishops' Conference of the Philippines, reminded Filipinos in a video message of the plight of indigenous peoples in mining areas.
"We have seen our fair share of destruction of lives and ecosystems in Marinduque, in Rapu-rapu, in Simirara and in Surigao," said the prelate.
"Are these not enough for us to finally say: No to mining in the Philippines? When will we ever learn from the mistakes of our past? We only have one common home. Let us preserve it while we still can," added Bishop Bagaforo.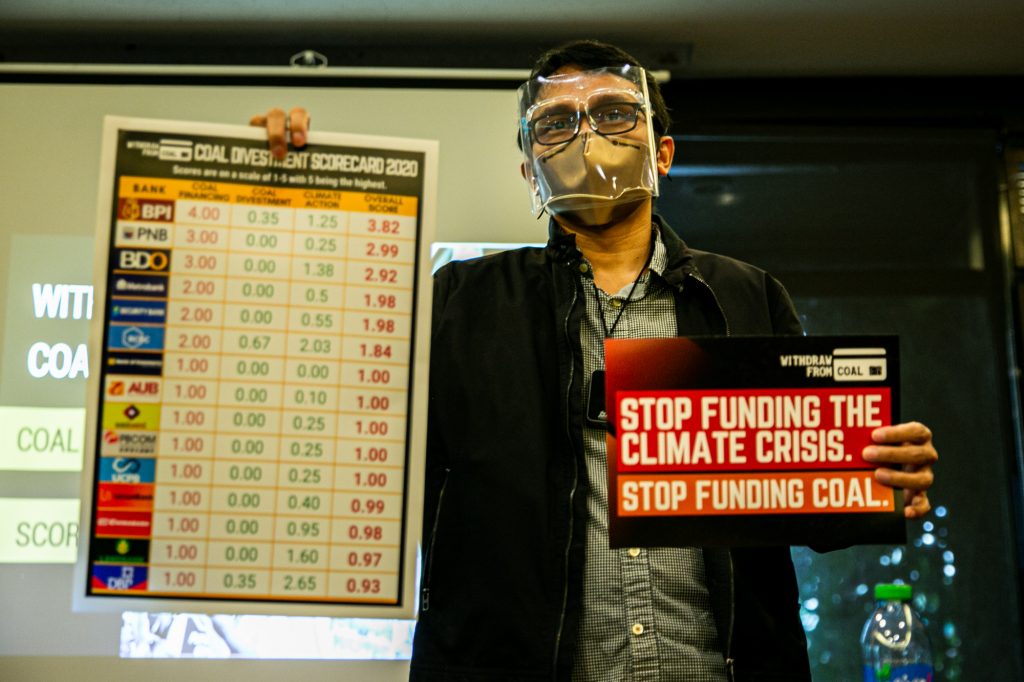 Jing Henderson, of the bishops' social action secretariat, said people should engage actively in the 2022 elections "to bring about critical changes in government and people's lives."
"Let us awaken and enliven our love for the country. Let us unite to achieve our collective ambition for a brighter and better future for all, especially the poor and marginalized," she said.
Jhay de Jesus, national coordinator of In Defense of Human Rights and Dignity Movement, said it is "crucial that we elect leaders with proven track records and a solid platform that promotes justice, accountability and human dignity for all."