Catholics in the central Indian city of Bhopal marked Palm Sunday with a religious procession of people holding palm leaves on April 10.
"The mighty Roman emperors marched with the horses, but Jesus marched in humility by sitting on a donkey," said Archbishop A.A.S. Durairaj, SVD, recalling the triumphant entry of Jesus to Jerusalem before his passion and death.
"Jesus was a king without any worldly power while Roman kings were full of power and might," said the prelate in his homily at the Seva Sadan Church in Tulsi Nagar.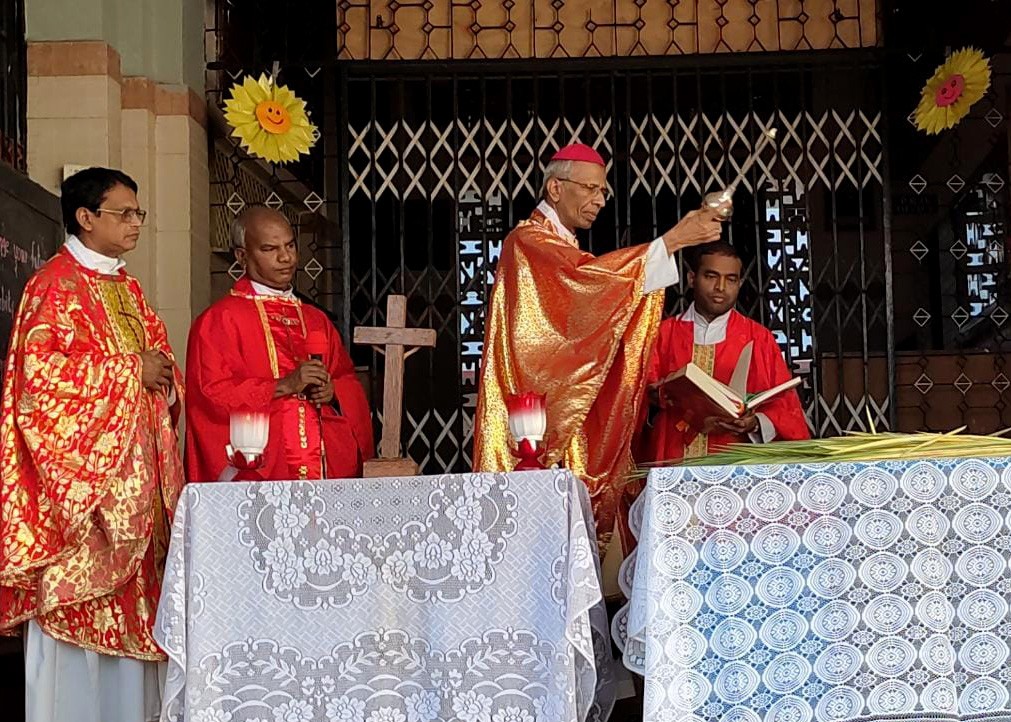 The archbishop reminded the faithful that Jesus was a symbol of power in powerlessness, urging the people not to seek worldly power but "to become one in Jesus to experience the true king of peace."
In other parts of the country, Catholics marked the occasion with the singing of songs while holding palm leaves.
After nearly two years of the pandemic, in-person celebration of the Holy Eucharist and religious processions were already held this year.