The ecumenical Christian Conference of Asia (CCA) appealed for immediate "international intervention and solidarity initiatives" to help the people of Sri Lanka.
"Sri Lanka's economic collapse requires the immediate global attention … and the full solidarity of the Churches to avoid another human tragedy," said Mathews George Chunakara, CCA secretary general, following a pastoral visit to the country last week.
The organization expressed its "deep concern" over what it described as the "severe economic crisis that has caused unprecedented political turmoil and social upheaval."
In a statement, CCA described the country as "a social volcano."
---
---
"Sri Lanka is currently facing its worst economic and political crisis since 1948, with profound and noticeable effects on the daily lives of its citizens and with a serious impact on respect for human rights," read the CCA statement.
Chunakara said the organization's visi is "an expression of the solidarity of the Asian Churches with the people, and with the Churches of Sri Lanka."
"Sri Lanka, once considered a nation with high levels of education and standard of living, has now become a nation where masses of poor people struggle to live with dignity and overcome economic crisis and political instability," said Chunakara.
The United Nations estimates that about 5.7 million people in the country, half of them children, need humanitarian aid.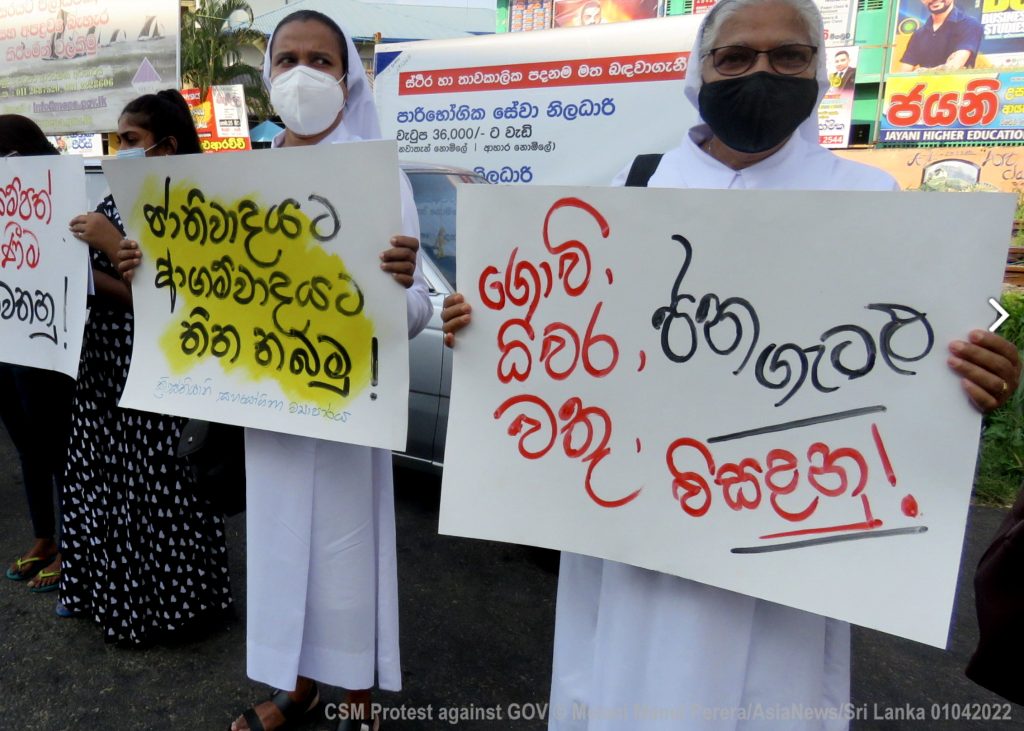 Escape to Bangkok
Sri Lanka's former president Gotabaya Rajapaksa arrived in Bangkok last week after his visa ran out following a month-long stint in Singapore where he had taken refuge from protesters at home.
Rajapaksa flew into Singapore from the Maldives on July 14 after fleeing a deepening economic crisis and widespread protests in Sri Lanka. He tendered his resignation shortly after his arrival.
Sri Lankans arriving in Singapore normally receive a 30-day visa, but authorities said they had initially given Rajapaksa only two weeks and later extended the visa by another two weeks.
Rajapaksa fled his nation after tens of thousands of protesters overran his official residence last month angry about acute shortages of food, fuel and medicine endured by Sri Lanka's 22 million people since late last year.
An international human rights group last month formally asked Singapore to indict Rajapaksa for crimes against humanity during his country's decades-long civil war that ended in 2009.
The South Africa-based International Truth and Justice Project said it had urged Singapore to exercise universal jurisdiction to arrest the former president for grave breaches of international humanitarian law.
Rajapaksa helmed Sri Lanka's defense ministry while his brother Mahinda was president when the country's brutal Tamil separatist conflict came to a bloody end. – with a report from AFP