Activists, urban poor settlers, and representatives of Indigenous Peoples staged what they dubbed as the "Calvary of the Poor" this week to dramatize their demands for government action.
The street play carried the theme "Calvary of the Poor 2023: Recognize the People's Plan, Option for Housing for the Poor."
The procession had stops outside the offices of the National Housing Authority and the Department of Human Settlement and Urban Development.
---
---
"For almost 40 years of staging the Kalbaryo ng mga Maralita, we witnessed many successes of the urban poor sector when it comes to fighting for decent and affordable housing through People's Plan," said Alicia Murphy, executive director of the group Urban Poor Associates.
She said, however, that "there are still many urban poor communities who are still fighting for this housing scheme."
Murphy said the government's "Pambansang Pabahay para sa Pilipino Program (4Ph)," which aims to build six million housing units within six years, "is a threat to the urban poor."
In September last year, the Marcos administration announced the launching of the program that is supposed to build one million housing units per year to tackle the 6.5 million housing backlog of the government.
She said the poor does not see it as a solution to their housing issue, "but as a threat because this program has no consultation with the people."
"We are calling for the [administration of Ferdinand Marcos Jr.] to recognize the people's plan in building houses, especially for the poor," said Murphy.
"Let's all address the housing backlog of the government in a humane way wherein the urban poor can actively participate in the process of planning," she said.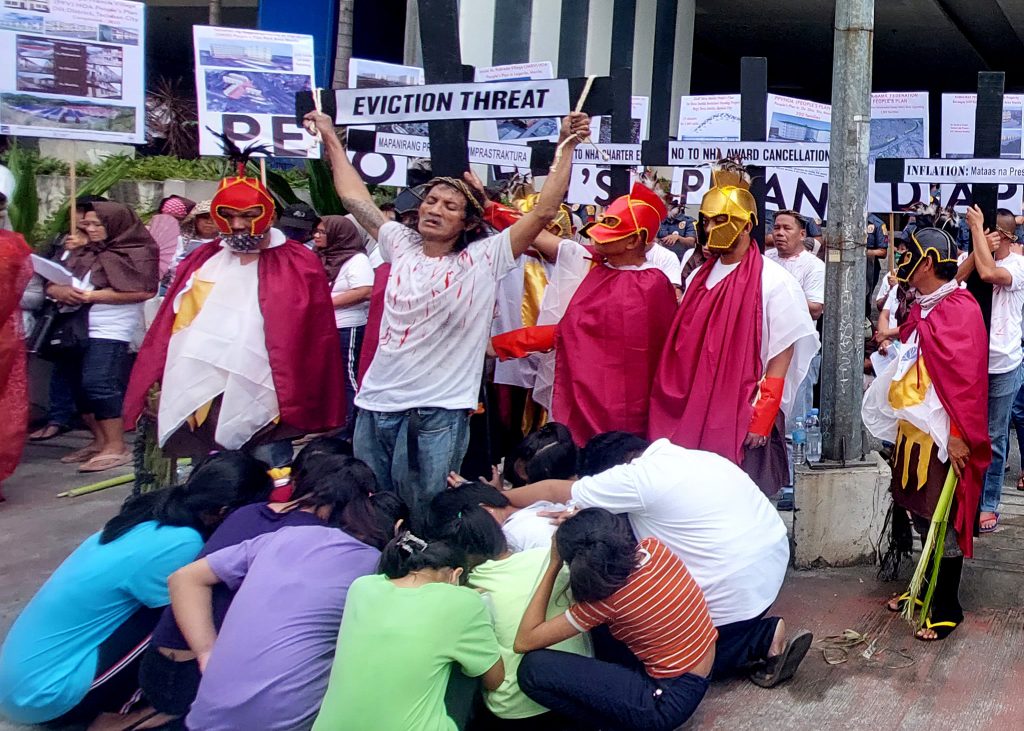 The ecumenical youth group Student Christian Movement of the Philippines also issued a statement saying that Christian youth in the country "co-carry the cross of the oppressed and the exploited."
Kej Andres, the group's spokesperson, likened the condition of the poor with what Jesus went through his time.
"The poor of the Philippines see themselves among Christ," said Andres. "Like Jesus who was born poor and who died poor, the destitute also feel that by helping fellow poor, and by struggling for better governance and society, they are being persecuted like Jesus."
He said the calls of the poor for livable wages and democratic rights "present a threat to the pharisees and sadducees of our time."