Record-breaking heat has blasted Southeast Asia over the past several weeks, causing deaths and hospitalizations, schools to close and farmers and business-owners to suffer economic losses.
In Vietnam, the temperature hit a record 44.2 degrees Celsius (111.5 F) on Sunday. In Myanmar's central Magway region, it soared to 46 C (114.8 F).
Thailand's capital of Bangkok had its hottest day on record on Sunday, when the heat reached 41 C (105.8 F), while in Laos, the temperature broke last month's national record to hit 43.5 C in Luang Prabang.
"The weather is horrible. I sweat a lot and was as wet as a drowned rat," said Do The Dang, an engineer from an aviation-related company in Hanoi, Vietnam's capital. He said it was still hot inside his office even though all the air conditioners were blasting at full capacity.
---
---
Authorities across the region have urged people to stay indoors during the hottest parts of the day.
In Myanmar, media reports said 61 people have died due to heat-related problems, although there was no official data on this, and Radio Free Asia could not verify the number.
The torrid temperatures appear to result from a confluence of factors, from lower-than-normal rainfall in previous months and the return of El Niño to the Pacific Ocean to human-induced activity such as rampant urbanization and the generation of heat-trapping greenhouse gasses.
And we are likely to see more of this kind of furnace-like heat, experts say.
"As the world continues to warm, heatwaves are expected to become more frequent, longer lasting, and more intense, just like what we're seeing at the moment," said Prof. Ailie Gallant, a climate scientist at Monash University in Melbourne, Australia.
"So, unfortunately, we should expect more of these events in the future," she told Radio Free Asia.
Extreme heat
Over the past 60 years, temperatures in the Asia-Pacific region have increased faster than the global mean.
In tropical Southeast Asia, summers are usually hot ahead of monsoon, but temperatures typically do not exceed 38 C (100 F) due to humidity.
"Extreme heat is common in the lead-up to the rainy season, but the weather system that has caused this has been particularly severe," said Gallant, a climate extremes expert, calling the recent regional heat wave "exceptional and wide-reaching."
In Thailand, the average temperature in April – usually the hottest month of the year – was 2.5 degrees Celsius above the historical average, the country's Meteorological Department said, warning people to take precautions.
Temperatures had reached 45.4 C (113.7 F) in western Tak province, the highest ever reported anywhere in the country.
Philippine authorities cut classroom hours on Monday after the heat index reached the "danger" zone as power outages crippled parts of the capital Manila and nearby areas.
In Cambodia, where temperatures soared to 41.6 C (106.8 F) over the weekend, the heat has posed an obstacle for athletes competing in the Southeast Asian Games, an Indonesian coach told the media, while a Malaysian health official warned players of heat stroke.
Vietnamese residents said the heatwave has seriously affected their lives and income. Street vendors faced losses since their customers remained indoors, while delivery motorcycle drivers had to stop working during the hottest hours to protect themselves.
Business was down by around 30% due to the hot weather, said Le Thi Binh, a food seller on Phu Quoc island.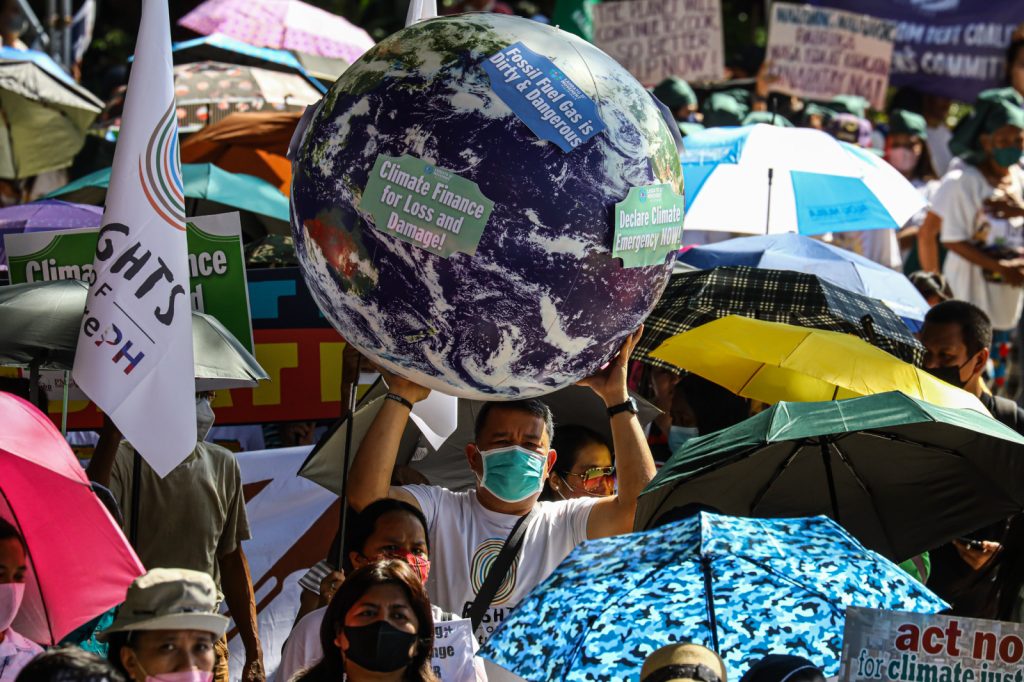 Hitting business, livelihoods
In Laos, the heat wave has hit agriculture and tourism.
Due to lack of rain and heat, land has dried up, and root vegetables have died, one cassava farmer from Vientiane said, adding cassavas are usually easy to grow, but not if the weather is this hot.
Another farmer in Savannakhet said many vegetables were not resistant to hot weather and will likely die.
The country's tourism, which contributes to more than 12% of the gross domestic product, is also suffering. "Many tourists will not visit Laos due to high temperature," one tour operator in Luang Prabang said.
Myanmar's department of meteorology and hydrology warned workers to avoid direct sunlight during early afternoon when the temperature is the highest.
"Because it's so hot, I can't sleep very much at night. I have to take a shower often," a resident in Yangon said. "I lose sleep because of this heat. It also affects my work ability."
Many people have fainted or visited emergency rooms in Myanmar, said Than Than Soe, president of the Shin Than Khwint (Right to Survive) help group, although RFA could not confirm this.
Rainfall, changing weather patterns
Less-than-normal rainfall during the winter months is partly responsible for high temperatures. experts say.
"Because dry soil heats up faster than moist soil, a hot anomaly naturally forms as spring arrives," Tieh-Yong Koh, an associate professor of atmospheric science at the Singapore University of Social Sciences, told Bloomberg News.
A Burmese meteorologist also said the temperature rise in the country is due to a lack of rainfall in central Myanmar and the delta regions.
"The temperature is rising in Ayeyarwady, Yangon, and Bago regions since it did not rain there for a long time," Hla Tun, director of Myanmar's department of meteorology and hydrology, told RFA. "Places where it didn't rain are feeling extreme heat."
Some experts warn the recent high temperatures are an ominous sign ahead of the summer with the emerging El Niño, a climate pattern characterized by unusually warm ocean temperatures in the equatorial Pacific, which can have significant effects on weather patterns worldwide.
In Southeast Asia, that would mean warmer, drier weather conditions.
The World Meteorological Organization said earlier this month that there is an 80% chance El Niño will appear by October "and would likely fuel higher global temperatures."
The El Niño phenomenon and "strange weather" patterns had increased the heat across Asia, especially interior areas, Prof. Le Anh Tuan, former deputy director of the Institute of Climate Change at Can Tho University in Can Tho, Vietnam.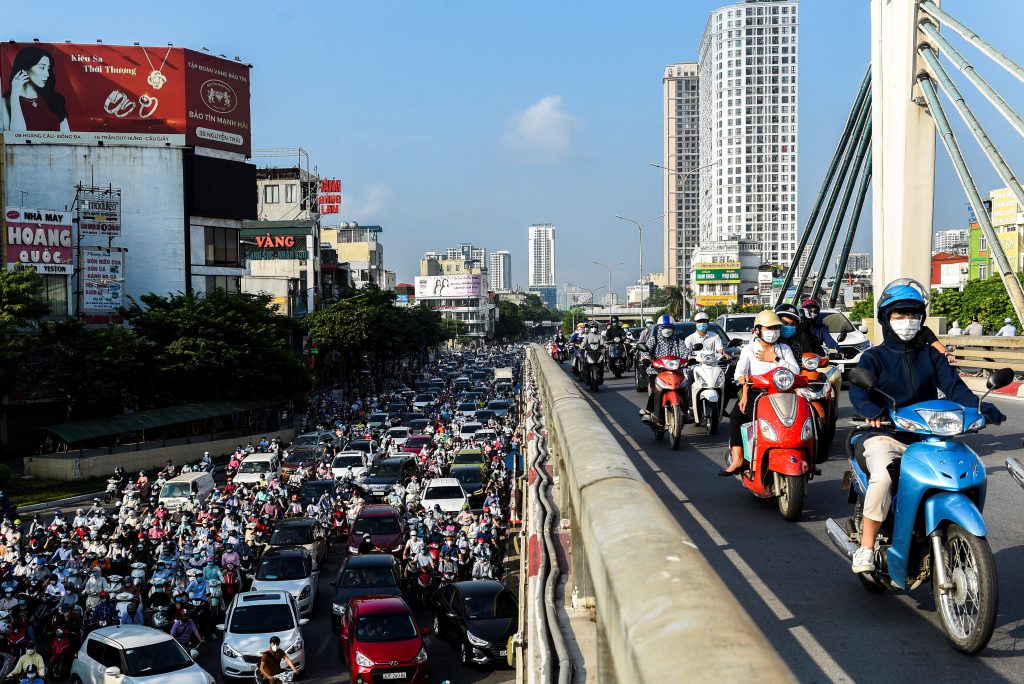 Human factors
Vietnam, especially its urban areas, would experience a sweltering summer this year, caused by not only extreme weather but also rampant urbanization and transport activity.
"In the coming years, dry weather and droughts would increase, and this would significantly affect people in urban and agricultural areas. Notably, salinization would expand further into the mainland," he said.
"I don't think [extreme weather] is nature's fault," another observer, Dinh Kim Phuc, said. "It's caused by… deforestation and the overuse of fossil fuels. Our atmosphere has changed fundamentally because of this."
A UN report in March warned that "every increment" of global warming, due to greenhouse gasses from human activities, will escalate multiple and concurrent hazards.
According to scientists, the past eight years have been the eight warmest on record globally, with 2016 being the hottest on record.
WMO says that is primarily due to the "double whammy" of a powerful El Niño event and human-induced warming from greenhouse gasses.