Recorded executions in 2022 reached the highest number in five years, according to Amnesty International's annual review of the death penalty released on Tyesday, May 16.
A total of 883 people were known to have been executed in 20 countries, marking a 53% increase from the previous year.
The Middle East and North Africa saw a significant rise in executions, with figures climbing from 520 in 2021 to 825 in 2022.
---
---
Iran, Saudi Arabia, and Egypt were identified as the primary executioners, with 90% of known executions outside China attributed to these three countries.
"Countries in the Middle East and North Africa region violated international law as they ramped up executions in 2022, revealing a callous disregard for human life," said Agnès Callamard, Amnesty International's secretary general.
"Most recently, in a desperate attempt to end the popular uprising, Iran executed people simply for exercising their right to protest," Callamard added.
China remained the world's most prolific executioner, although the exact number of executions in the country is unknown due to secrecy surrounding the issue.
The report highlighted the violation of international law by countries in the Middle East and North Africa, which demonstrated a disregard for human life through the increase in executions.
The number of individuals executed in Iran rose from 314 in 2021 to 576 in 2022, while Saudi Arabia recorded the highest number in 30 years with 196 executions.
Egypt executed 24 individuals during the same period.
The review also revealed that five countries resumed executions in 2022, including Afghanistan, Kuwait, Myanmar, the State of Palestine, and Singapore.
The number of people executed for drug-related offenses more than doubled compared to the previous year. These executions, which accounted for 37% of total recorded executions globally, were carried out in China, Saudi Arabia, Iran, and Singapore.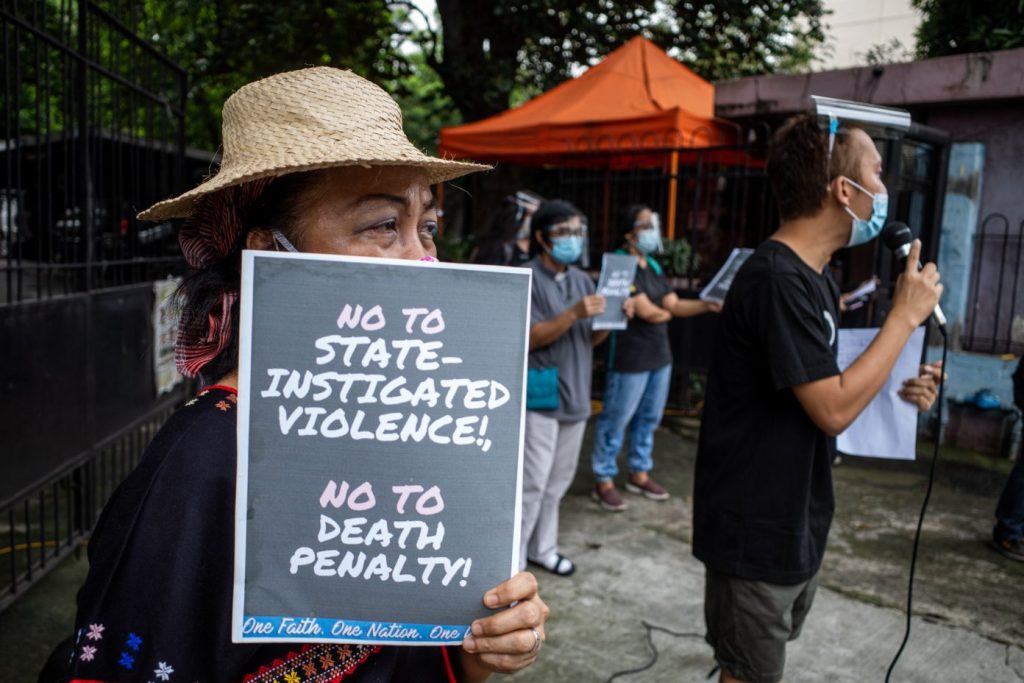 Despite these alarming figures, some progress was made in the abolition of the death penalty.
Kazakhstan, Papua New Guinea, Sierra Leone, and the Central African Republic abolished the death penalty for all crimes, while Equatorial Guinea and Zambia abolished it for ordinary crimes.
In total, 112 countries had abolished the death penalty for all crimes by the end of 2022.
Amnesty International stressed the need for increased pressure on countries that engage in human rights violations and called for the establishment of international safeguards.
"As many countries continue to consign the death penalty to the dustbin of history, it's time for others to follow suit," said Callamard.
She said the "brutal actions" of countries such as Iran, Saudi Arabia as well as China, North Korea and Vietnam are now firmly in the minority.
"These countries should urgently catch up with the times, protect human rights, and execute justice rather than people," Callamard said.