Serra International, an organization of Catholic laypeople devoted to promoting vocations to the ministerial priesthood and consecrated life, has marked its global meeting in Thailand.
The Diocese of Chiang Mai, Thailand, hosted the 80th Serra International Convention with more than 450 Catholic vocation animators, priests, religious men and women, and lay people from different countries.
"The Northern part of the Thai Kingdom has been blessed by the presence of past and present missionaries with their zeal and untiring determination to announce the Good News," said Bishop Francis Xavier Vira Arpondratana of Shiang Mai during the welcome ceremony on June 22.
---
---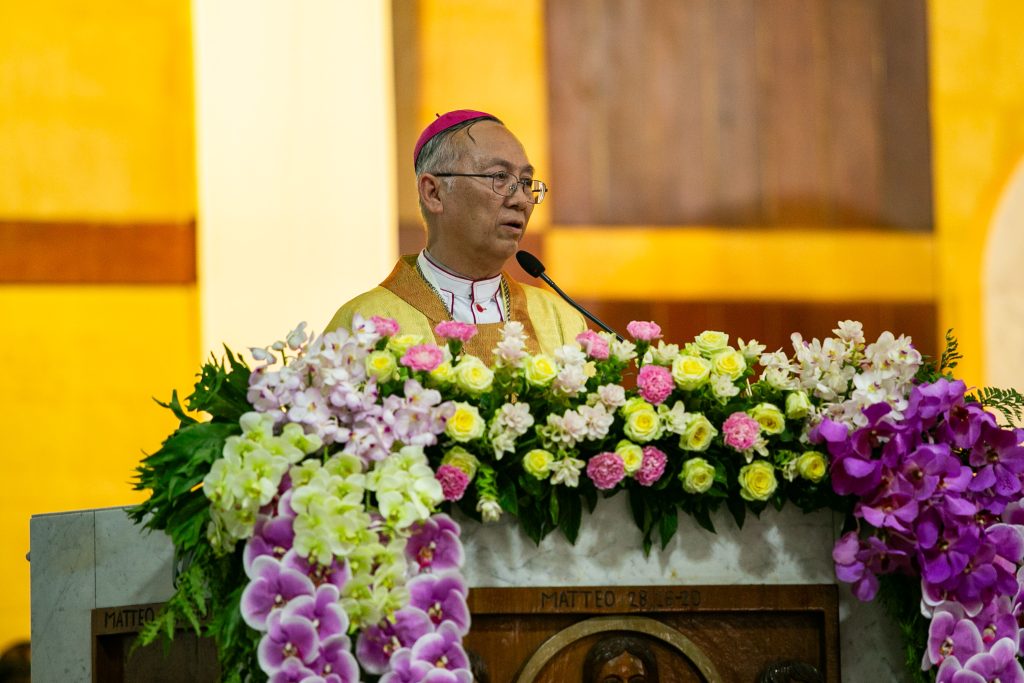 Serra International is the only lay organization aggregated to a primary pontifical work – the Pontifical Work for Priestly Vocations – to encourage and coordinate efforts to promote vocations to the sacred priesthood of the Catholic Church.
Since its founding in 1935 in Seattle, over 1,100 Serra clubs have been chartered in 46 countries around the world. Today, Serra's global lay vocations apostolate is made strong by over 20,000 members.
Archbishop Peter Bryan Wells, the papal nuncio to Thailand, said the occasion brings together individuals from different corners of the globe, "united by a shared purpose—the unwavering commitment to serve our communities and foster the growth of vocations to the priesthood and religious life."
"As members of Serra International, you clearly understand the profound impact that your collective efforts can have on the future of the Church and the future of those who are clued to serve her in a very particular way," said the prelate.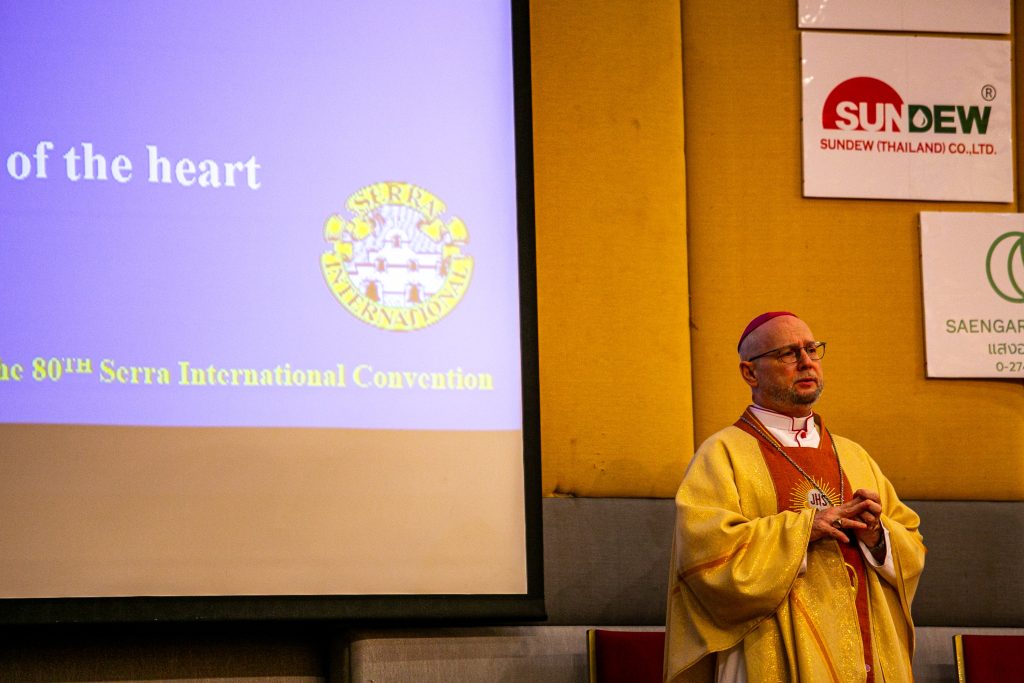 Archbishop Wells praised the "tireless" dedication of Serra members to "further the mission". He said, "It is your vision, your guidance, and your passion for service that have paved the way for the success that has been achieved, over the years and we extend our deepest gratitude to you."
The international meeting is held in the northern Thailand city of Shiang Mai and it will run until 25.
Dr. Chainarong Monthienvichienchai, chairperson of the Local Organizing Committee, said Chaing Mai City was chosen as the venue of the global meeting because it is "one of the fastest-growing parts of the Universal Church".
"Here, there are more than one thousand new baptisms every year and over ten thousand waiting to be catechized and baptized. So, this Diocese of Chiang is highly vibrant and dynamic," he said.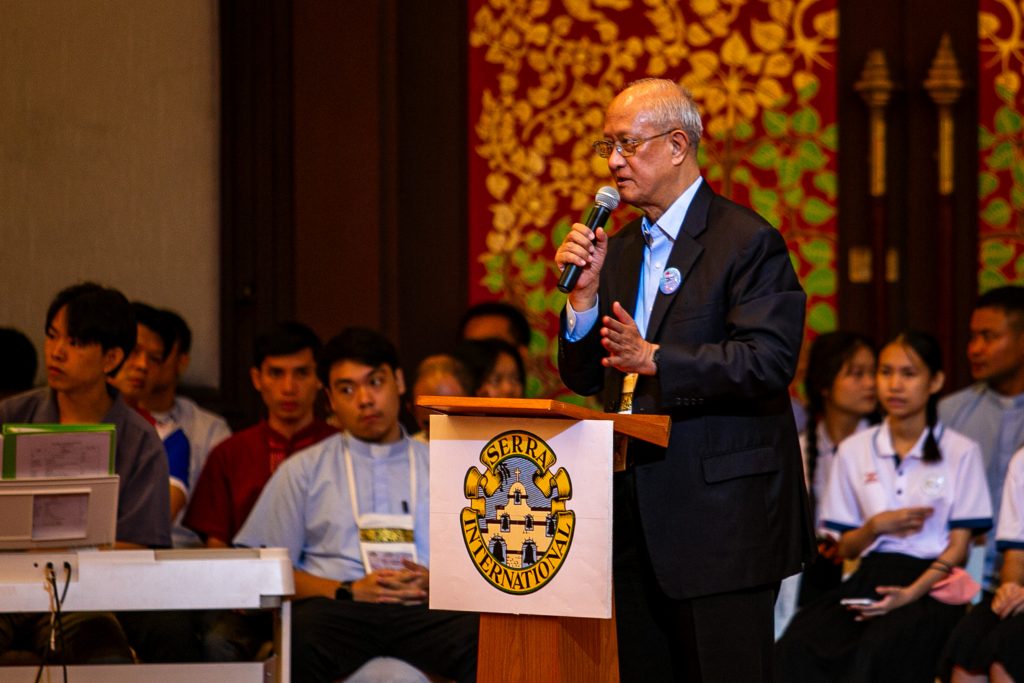 Monthienvichienchai, however, stressed that the diocese needs more vocations to the priesthood and the consecrated life "to work among the hill tribes" because of the Catholic Church's "rapid expansion".
"It is not unusual here for each priest to take care of ten or twenty churches, each one far away from each other," he said.
"I hope that all of us, having come and seen this part of the Church, will return home with a deeper commitment, inspired to take a more active role in the promotion of vocations to the priesthood and the consecrated life," he added.