On May 31 this year, when Catholics the world over marked the last day of the observance of the Marian month, an image of the Blessed Virgin Mary and a Holy Rosary bead summited Mount Everest.
The two symbols of Catholicism will remain there, hopefully forever if nature would allow, thanks to Abraham Tagit Sorang, a 24-year-old Catholic from a remote village in Sepaha in Kra-Dadi district in India's border with the Tibet Autonomous Region.
Aside from the image of the Blessed Virgin Mary and the Holy Rosary, Abraham also raised the flag of India, of Arunachal Pradesh, and that of his organization, the Arunachal Pradesh Catholic Association.
---
---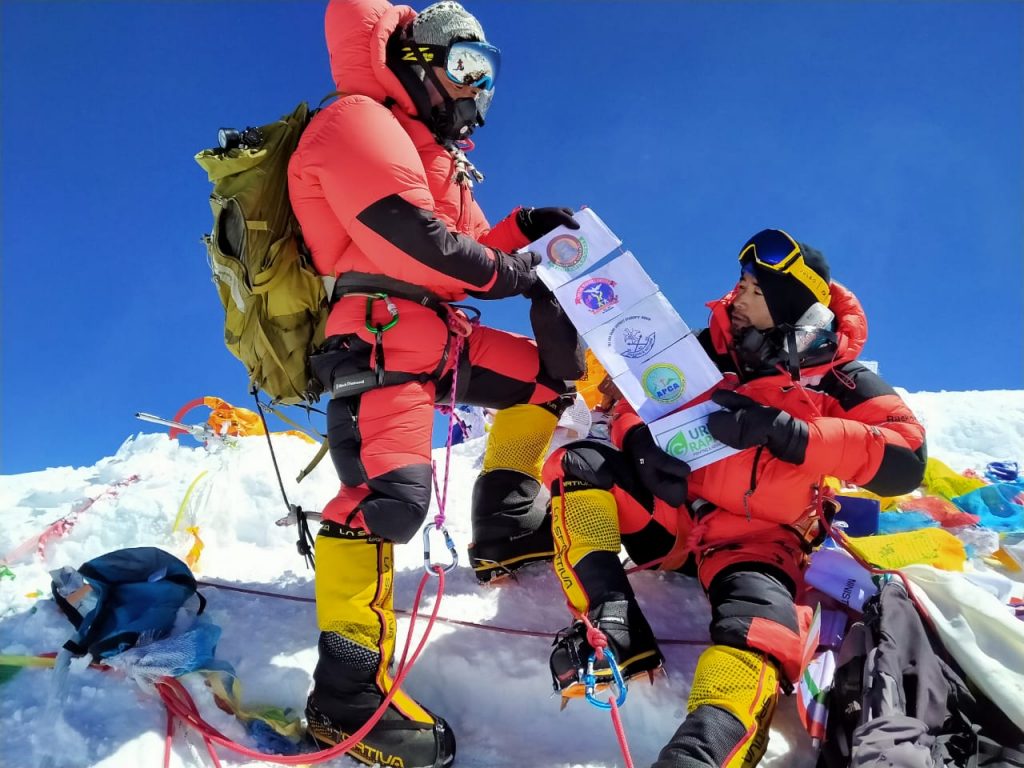 Beside all the symbols the young Catholic brought with him, he also placed a poster that reads: "Say No To Plastic and Save Earth."
Several Christians have summited the world's tallest mountains, but it would seem that only Abraham, a Marian devotee, was able to put a stamp of his faith on Mount Everest.
He said that even when he was a young student he would always carry a Rosary and a small statue of the Blessed Mother.
When his mother died, Abraham made the Blessed Mother his mother and the Rosary his constant companion.
"I always recited the Rosary and prayed to Jesus Christ whenever I felt disturbed or discouraged by negative thoughts," he said.
He said that prayers would give him the confidence "that everything would be all right."
"While climbing Mount Everest, I encountered several obstacles, including an inclement weather," he told LiCAS.news in an interview.
"I even doubted if I would realize my dream. I left it to the Almighty and prayed that may His will would be done," said the young man.
"I have never gone for an expedition without carrying a rosary and a statue of Mother Mary. She is my mother," he said.
When he neared the summit of the Earth's highest mountain, Abraham was amazed by the beauty of nature.
"I saw the sun rise from the top. It was a spectacular sight. I felt blessed. It was amazing to see other mountains standing in the midst of the clouds. I have no words to describe that unique sight," he said.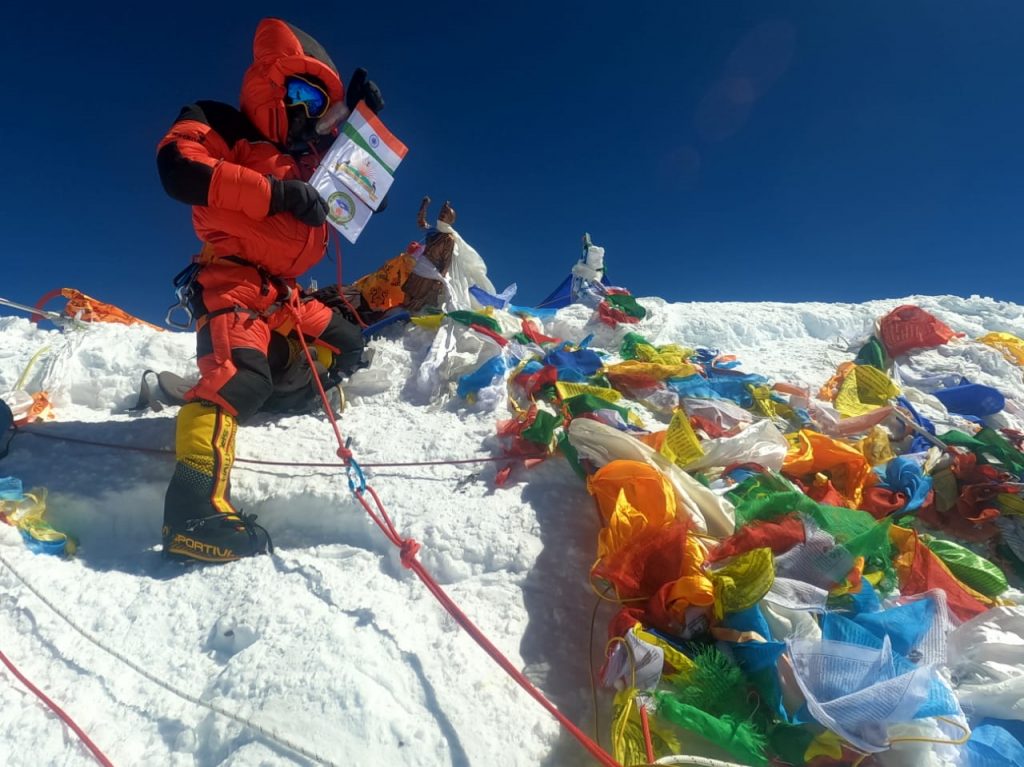 "I thanked God from deep in my heart for fulfilling my dream. After all, I had been trying to do it since 2013. Finally it happened," said Abraham.
After his feat, the young man received a lot of accolades.
The minister of sports and youth affairs spoke to him, the governor of his state paid him a virtual visit, and even the chief minister sent a congratulatory message.
When asked what inspired him to climb Mount Everest, he said it was the story of Bachendri Pal, the first Indian woman who reached the summit in 1984, and also Tapi Mra, the first Arunachalee who also summited.
Born to poor Baptist parents in the village of Pip-Sorang on June 30, 1996, Abraham became a Catholic in 2000.
He became a member of the St Mary's parish in Itanagar, the state's capital.
He studied at the St Claret School, Boasimla, and the Government Higher Secondary School in Itanagar. He graduated from Dera Natung Government College.
He was a member of the youth group of the Salesians-run St. Mary's Parish in Itanagar and was a regular altar server.
He also served as the secretary of the Parish Youth Organization and the secretary of the youth wing of the Catholic association.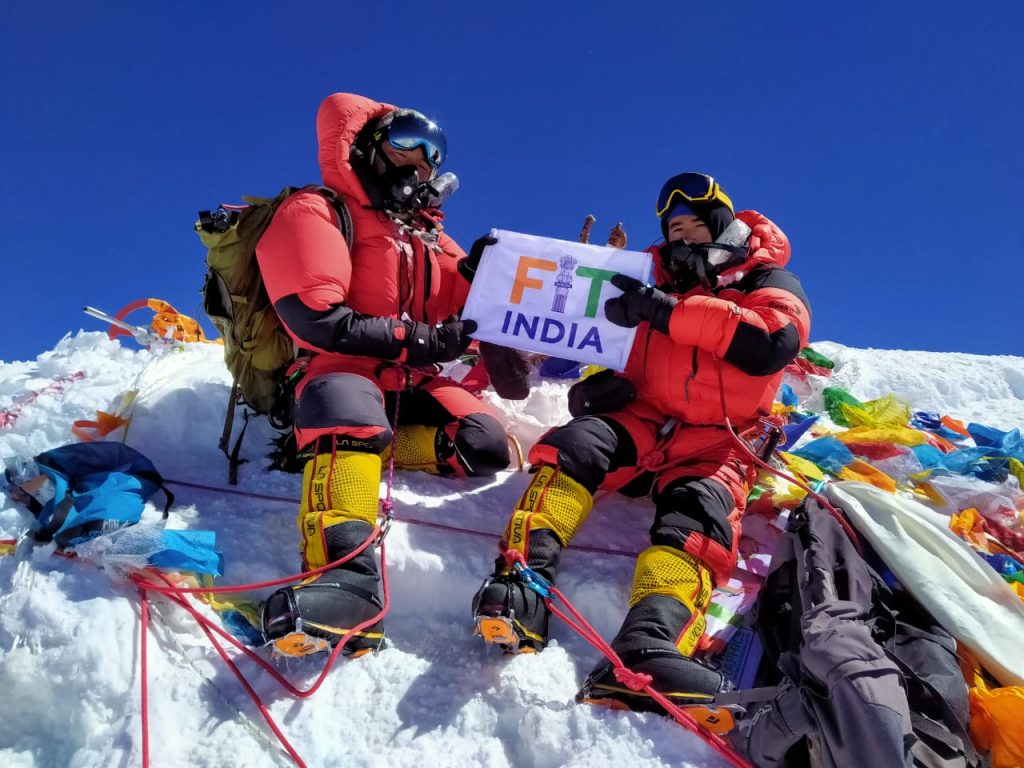 In 2016, Abraham joined the Association of the Salesian Cooperators as an aspirant and made his promise on Oct. 12, 2019. He served as a hostel warden at Don Bosco Youth Centre, Itanagar, and as a staff of Childline, an NGO dedicated to the rescue and rehabilitation of youth at risk.
Bishop John Thomas of Itanagar said Abraham is "a model for every young person."
"Although he comes from a remote village, he was not defined by his milieu. He strove to excel and Everest was the target he set for himself," said the bishop.
"May he inspire the young people of Arunachal Pradesh, beset by unfavorable situations, to search for higher peaks on their path to success," he added.
Bishop George Pallipparambil of Miao also expressed his wish that young people, "who easily give up their pursuit of excellence, blaming poverty and other factors," should look up to Abraham.
"From a very ordinary family, he climbed the highest peak. Sky is the limit for those with determination," he said.
Read this and more inspirational stories on Medium.