The United Nations' human rights chief warned on Monday that environmental threats were worsening conflicts worldwide and would soon constitute the biggest challenge to human rights.
Michelle Bachelet said climate change, pollution and nature loss were already having a severe impact but that countries were consistently failing to take action to curb the damage.
"The interlinked crises of pollution, climate change and biodiversity act as threat multipliers, amplifying conflicts, tensions and structural inequalities, and forcing people into increasingly vulnerable situations," Bachelet told the opening of the 48th session of the UN Human Rights Council in Geneva.
---
---
---
"As these environmental threats intensify, they will constitute the single greatest challenge to human rights of our era."
The former Chilean president said the threats were already "directly and severely impacting a broad range of rights, including the rights to adequate food, water, education, housing, health, development, and even life itself."
She said environmental damage usually hurt the poorest people and nations the most, as they often have the least capacity to respond.
Bachelet said recent months have unleashed "extreme and murderous climate events", while drought was potentially forcing millions of people into misery, hunger and displacement.
'Set the bar higher'
Bachelet said tackling the crisis was "doable", suggesting that spending to revive economies after the COVID pandemic could be focused on environmentally friendly projects.
But she said countries had not taken this approach consistently — and were even failing to fund and implement commitments made under the Paris climate accords.
"We must set the bar higher — indeed, our common future depends on it," the UN rights chief said.
Bachelet said that at the 12-day COP26 climate talks in Glasgow, set to begin on October 31, her office would push for more ambitious, rights-based commitments.
Bachelet also said environmental activists were threatened, harassed and killed often with impunity.
Right to health environment
Amnesty International, meanwhile, called on the United Nations to recognize a safe, clean, healthy, and sustainable environment as a universal human right.
"Those who do not will be on the wrong side of history and standing against the common future of humanity," said Agnes Callamard, secretary general of Amnesty International.
Callamard said failure to address the impacts of the climate crisis in spite of overwhelming scientific evidence "may well be the biggest inter-generational human rights violation in history."
She urged the UNHRC to "use all the tools at its disposal" to counter the climate crisis that is severely impacting a wide range of human rights.
"The dramatic impacts of climate change have exposed, with devastating clarity, how integral a healthy environment is to the enjoyment of all our other rights," she said.
Callamard said it is easy for nations to take the planet for granted "until we see the human cost of its degradation: hunger, displacement, unemployment, homelessness, illness, and deaths."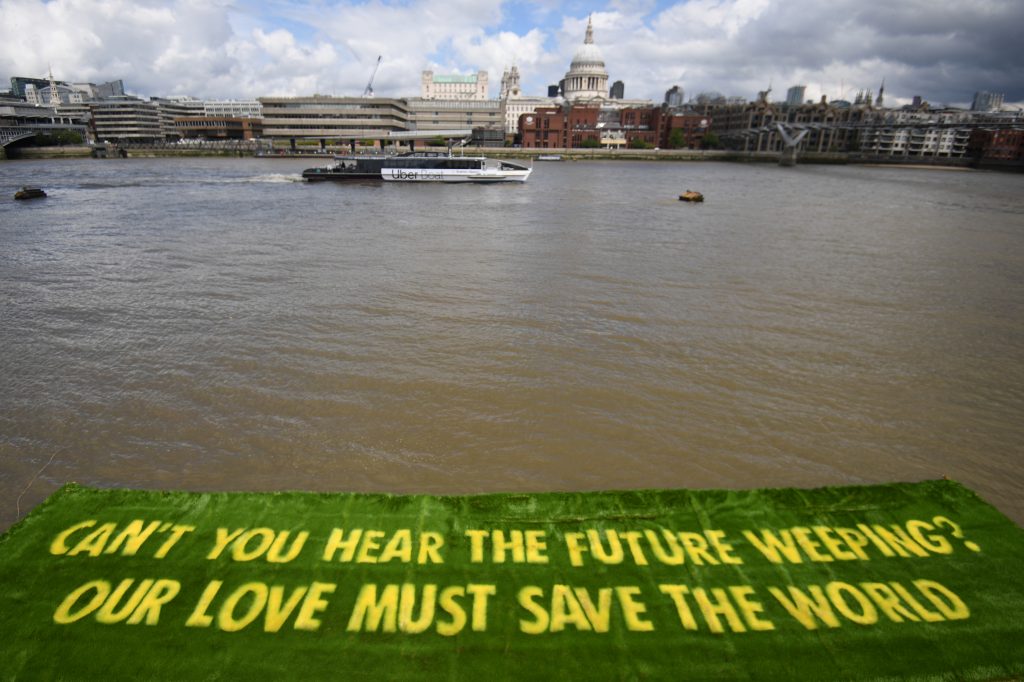 Over 80 percent of UN member states legally recognized the right to a healthy environment through constitutions, legislation, court decisions, and regional treaties.
However, a healthy environment as a universal human right has not been explicitly recognized by states through the United Nations.
Amnesty International said adopting a resolution that would recognize a healthy environment as a universal human right would encourage the other states to pass legislation and national laws.
The group said it would also put pressure on states to protect environmental human rights defenders from threats and attacks and buttress the legitimacy of their works.
Callamard said recognizing the right to a healthy environment could motivate "transformative change" in state approaches to climate change.
She said that when the UN adopted resolutions recognizing the human rights to water and sanitation in 2010, "it spurred many states to include these rights in their national legislation."
"It also mobilized billions of dollars in increased investment in water infrastructure, dramatically improving the lives of hundreds of millions of people," she added.
She said UNHRC member states must seize this opportunity to scale up the council's work on the climate crisis, which is one of the "most daunting and urgent human rights challenges in history." – with reports from AFP and Mark Saludes