Daniel Maring, a 34-year-old farmer from India's northeastern state of Manipur, used to desperately hunt for a job in government offices to survive. He was tired of farming, of living in his village, he said.
"We have been into farming for decades," he said. "I remember watching my father toiling hard on his farm, growing maize, potatoes, and pulses." Those were happy days.
In recent years, however, times changed.
---
---
"We are now living in a different world. It is the world wretched by climate change, unseasonal rainfalls, belated monsoons, and unexpected wind storms," said Daniel.
He said the drastic change in weather patterns has wreaked havoc on his village, on the people's farms.
Troubled by the losses incurred due to the loss of crops, Daniel frequented government offices to search for a job. He said to himself that a regular income would be much better than toiling the entire year in the fields only to be disappointed in the end.
"But I couldn't get a job," he later said. "There was no space left for a farmer like me with little experience."
Dejected and dismayed, prayer was the only solace for the young man. He would visit the church, pray for an end to the crisis, and for a decent future for himself and his family.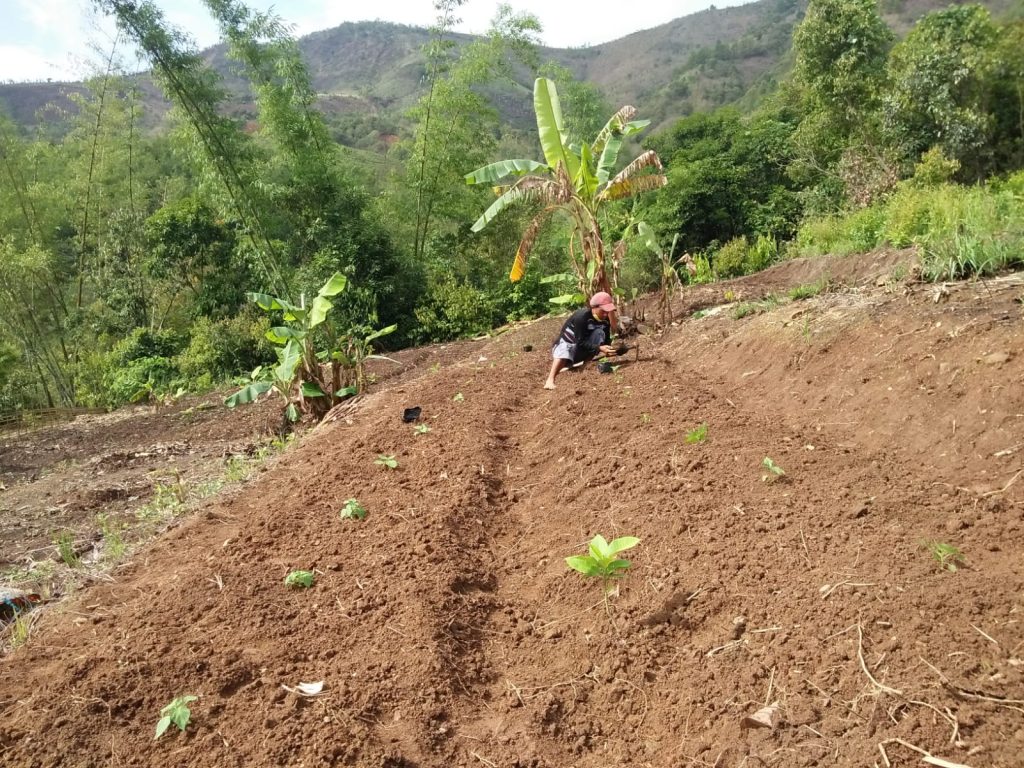 Then one day three years ago, Daniel's prayers were answered when he heard about a farmer in a neighboring village planting grapes, seemingly undaunted by the changes in the weather patterns.
Daniel went to the farmer and was given about a hundred saplings to plant. But things did not turn out as he had expected. The saplings did not grow.
"But I didn't lose hope," he said. "I was sure that God has shown me the path even if it is riddled with hardships." He did not surrender.
"I was in a hurry. That was the reason for my loss," said Daniel. "I resolved to get the proper training before plunging into a new project."
He learned of a Church program for farmers conducted by Caritas. Daniel joined. He learned of traditional farming practices that are more sustainable and efficient.
With new knowledge, the young farmer started an orange orchard.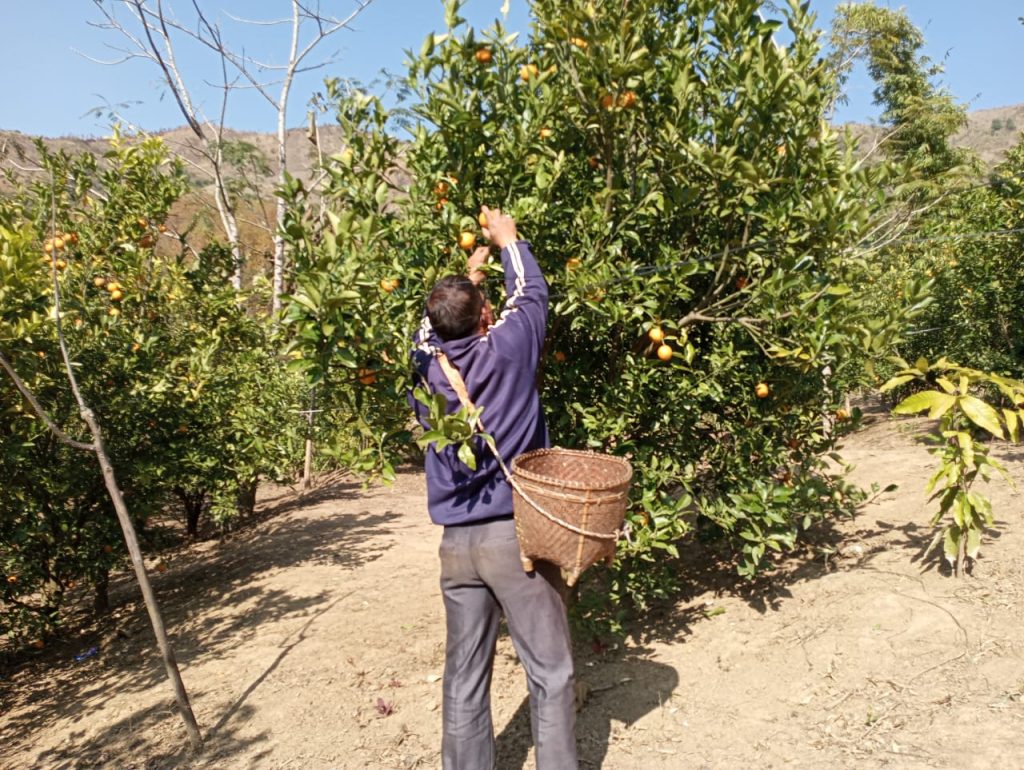 "In the beginning, I planted some 200 orange saplings," he said. "I nourished them and focused my entire attention on the farm. It was a kind of do-or-die situation for me," he said.
After some time, the saplings were brimming with life.
Today, Daniel's farm has become the center of attention in his village. The saplings have turned into trees and fruits. With the help of the Church, he was able to find a market for the oranges.
Last year, Daniel's farm produced more than 600 kilograms of oranges. "I sold them and earned more than US$600," he told LiCAS News.
He said he plans to expand his farm and make farming his source of living.
Anjan Beg, Caritas spokesperson, said its program in India's northeastern states focuses on income generation activities that strengthen agriculture and empower communities.
He said farmers like Daniel have become models for others to go into alternative farming methods.
Daniel is now planning to grow seasonal fruits, such as lemon, pineapple, and bananas. "I want to expand my farm," he said, adding that change is a necessary.
"Instead of working hard for crops like maize and pulses, which hardly grow in northeastern lands, we need plant varieties that are suitable for the soil here," he said.
He is thankful for the Caritas project, saying that "God has shown us the way."