A 60-year-old Indonesian cyclist recently took his bicycle and rode about a thousand kilometers to raise funds to support a Catholic Church facility that housed COVID-19 patients in the capital Jakarta.
Rodion Wikanto enjoys "nggowes," or bicycling, which has become a popular activity in Jakarta. He would ride from his residence in North Jakarta to places in the capital, and even in nearby cities.
"Nggowes" has become Wikanto's daily activity for both leisure and sport. He has been doing it since 2007. He would even ride up to 100 kilometers a day.
---
---
---
One day, in the midst of the pandemic, Wikanto learned that the Archdiocese of Jakarta has turned its pastoral center and retreat house — Wisma Samadi Klender — into an isolation facility for COVID-19 patients.
On July, 21, he visited the center and saw how Catholic priests, nuns, and volunteers, even non-Catholics, tried to help those affected by the disease.
Father Roy Djakarta, former treasurer of the archdiocese, briefed Wikanto about the situation. The priest said the center needs financial assistance.
It motivated Wikanto to design his daily "nggowes" to be an "instrument" to solicit help for the Wisma Samadi Klender.
Assisted by friends who produced "news-flashes" on social media to encourage donations, Wikanto started to ride, and did it for the whole month in August.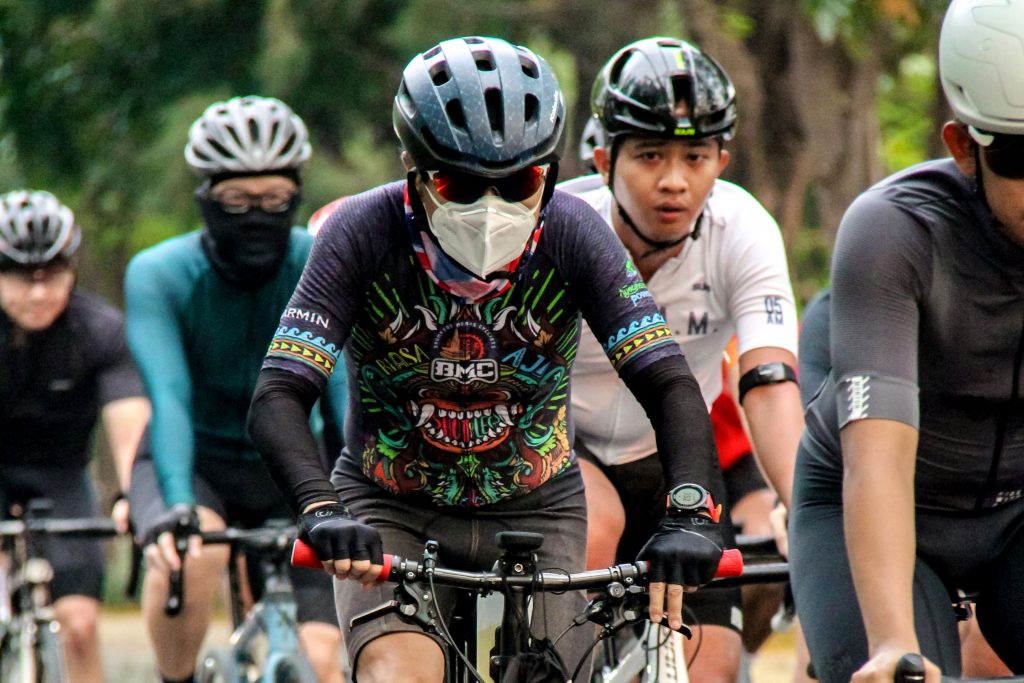 "I succeeded to reach 835 kilometers in July …. I was motivated to reach at least 1,000 kilometers during the whole month of August," said Wikanto.
"I am used to waking up very early every day, and soon I enjoyed riding through various streets and boulevards," he narrated.
"Most of the time, I did it alone, (later) other cycling enthusiasts joined me in the mission," said Wikanto.
The Wisma Samadi Klender helped COVID-19 patients free of charge, so the contributions from the public became very valuable. Public response was very high due to social media.
Inspired by Wikanto, a Catholic lady, who was only identified as Lin from Puri Indah in West Jakarta, started her own "crow-funding" program with friends by selling snacks.
Wikanto said that until the end of August, the initiative received about US$22,000 as donations, and people continued to give.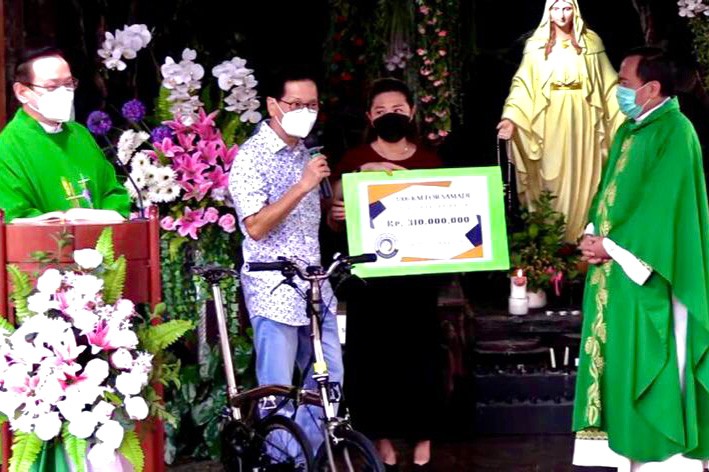 "Some donate a little amount, but others give more, and this is really a good thing to learn," said Wikanto.
On Saturday, COVID-19 cases in Indonesia rose by 2,137 to 4,206,253, with 123 deaths, the country's Health Ministry said on Saturday.
According to the ministry, 3,746 more recovered patients were discharged from hospitals, bringing the total number of recoveries to 4,020,801.
To date, at least 47.99 million people in Indonesia have received two shots of the COVID-19 vaccines, while 85.43 million have taken their first dose, the ministry said.