An international religious rights group reported "incidents of physical violence" against Christians and "disruption of Easter services" in several areas in India over the Easter weekend.
The group International Christian Concern reported that in the state of Odisha, a mob of about 100 people attacked three Christian families, ransacked, and desecrated homes.
The incident happened in Markapalli village while the people were holding Easter service. The mob reportedly beat the congregation with sticks, injuring several women and children.
---
---
The attackers harassed the people for more than an hour before the police arrived, said a local pastor.
While an attack happened in the church, another group of radicals entered and ransacked at least three houses and stole food reserves.
"These Christians are enduring continued hostility from the radical Hindus," the local pastor was quoted as saying.
"Sometimes the Christians were denied electricity, other times they were denied rations (subsidized food grains) and other times water, work … but they persisted in faith, despite what they have gone through," he added.
In neighboring Chhattisgarh, Hindu groups did not allow the burial of a Christian who died on Saturday, claiming that the body would defile the land.
The body was later brought to another village, 25 kilometers away, for burial.
"The family went through torture and humiliation for three days," said a local Christian who requested anonymity.
"The Christians in the village face social boycott for practicing their Christian faith. They are really tested, and they are treated as less than human," he added.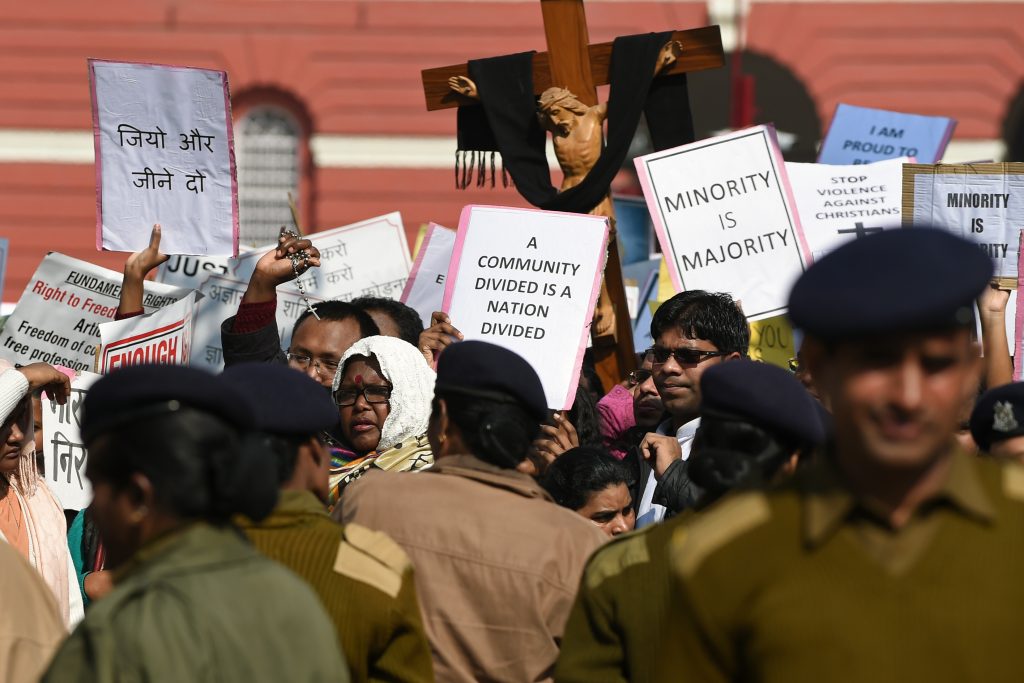 Human rights and Church groups have noted an increasing number of attacks against Christians in India in recent months, with the number of violent incidents rising sharply in 2021.
Over the last year, the number of violent incidents against Christians jumped to 486, up from 279 in 2020, according to the United Christian Forum, an India-based group.
A report on Nikkei Asia noted that violence against Christians have flared up in New Delhi, Karnataka, Uttarakhand and Chhattisgarh since 2018, with perpetrators accusing their victims of forcefully converting Hindus.
"Fueled by religious nationalism, targeted attacks against Christians have escalated in both frequency and intensity in an alarming way and meet with a terrifying silence from the central government," the report quoted Mervyn Thomas, founder president of Christian Solidarity Worldwide.
According to India's latest official census conducted in 2011, Christians make up a mere 2.3% of the population of the country, Hindus 79.8% and Muslims 14.2%.