Hong Kong pro-democracy activist Agnes Chow was denied bail on Dec. 9 pending an appeal against her 10-month jail sentence on charges related to unauthorized assembly during anti-government protests last year.
The 24-year-old Catholic was jailed on Dec. 2 along with Joshua Wong and Ivan Lam for their roles in a rally near police headquarters in 2019, the toughest and most high-profile sentencing of opposition figures this year.
Chow's hearing came after around 16 activists were arrested since Dec. 7, part of a relentless crackdown on opposition forces in the Chinese-ruled city.
---
---
---
Hong Kong media mogul and pro-democracy activist Jimmy Lai was also denied bail on Dec. 3 on a charge of fraud related to the lease of a building that houses his Apple Daily, a pro-democracy newspaper.
Lai, who is a Catholic, has been a supporter of Cardinal Zen who is a vocal critic of the Chinese Communist Party and a controversial Sino-Vatican deal on bishop appointments on the mainland.
Critics say Hong Kong's Beijing-backed government is curtailing opposition and wide-ranging freedoms guaranteed after the former British colony returned to Chinese rule in 1997.
Chow, along with Wong and Nathan Law, founded the now-disbanded democracy group Demosisto in 2016. The party was dissolved hours after Beijing passed a contentious national security law for the city on June 30 amid fears it could be targeted under the legislation.
Chow was also arrested in August under the controversial new security legislation on suspicion of "colluding with foreign forces," but is yet to face any charges.
Under the national security law, Beijing punishes what it broadly defines as sedition, secession, terrorism and collusion with foreign forces with up to life in jail.
Participating in social movements
In a 2019 interview with Religion Unplugged, Chow said faith inspired people to join the pro-democracy movement.
Chow was 15 when she saw photos on Facebook of students her age protesting the Chinese government's plan to overhaul education in Hong Kong. She later joined sit-in demonstrations outside government offices.
At 21, she ran for office and won an election in 2018 by campaigning for Hong Kong's self-determination.
She was, however, barred from sitting in office after the government decided that self-determination contradicts Hong Kong's agreement with China for "one country, two systems."
"I'm a Catholic. I do think that my participation in social movements is affected by my religion," Chow said, adding that her father always brought her to church when she was young.
"We need to learn, we have to care, about the people who are being oppressed and people who are weak and need help," said Chow.
---
---
---
She said the basic teaching of any religion is "to learn how to care about people who need help and people who are weak."
"So that's why I care," she said, adding that "many other Christians and Catholics in Hong Kong … care a lot about society."
"They put their religious beliefs into their participations in society and in the social movement," said Chow, adding that many of those who joined the protests are Christians.
"I do think that the religious belief and what we learn from our religion and the Bible gives us our belief and courage to fight for freedom and rights for Hong Kong people," she said.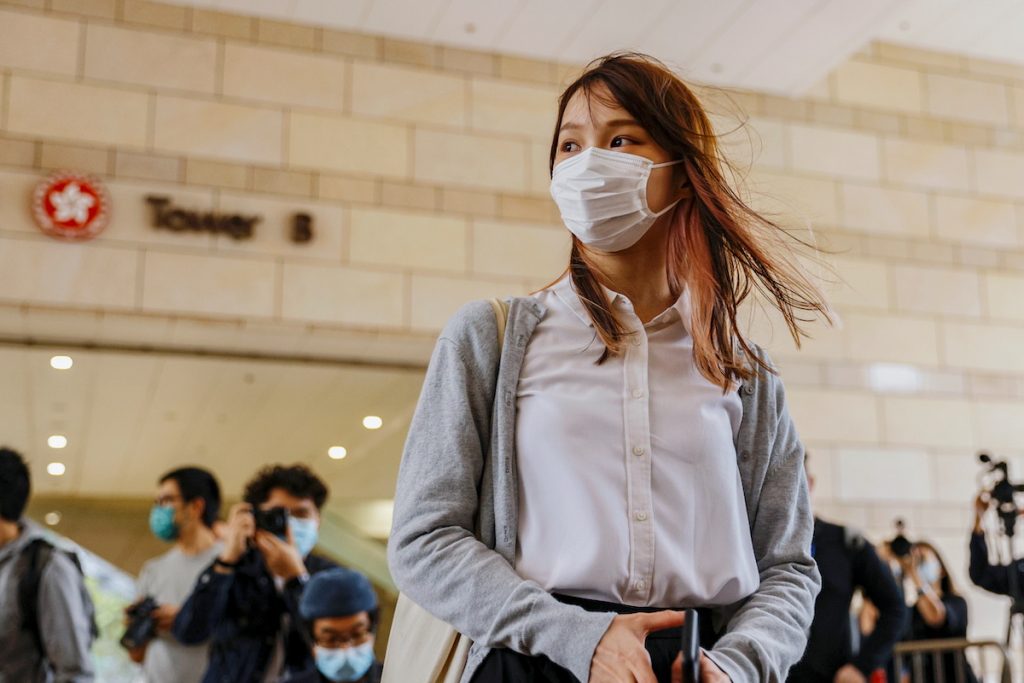 With Reuters